Floor Standing Panel Light
A comfortable floor lamp for reading and working that really cares about your eyes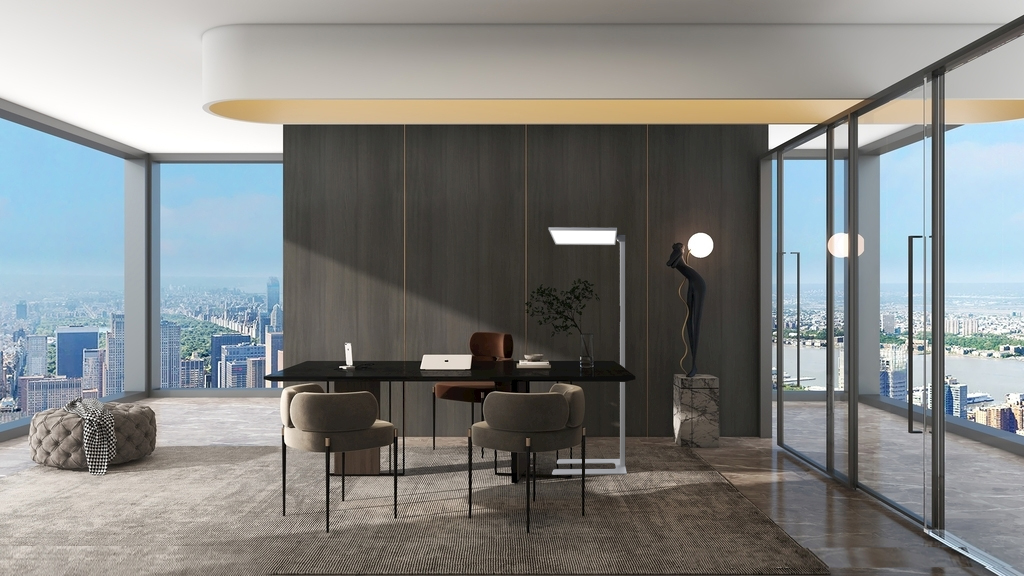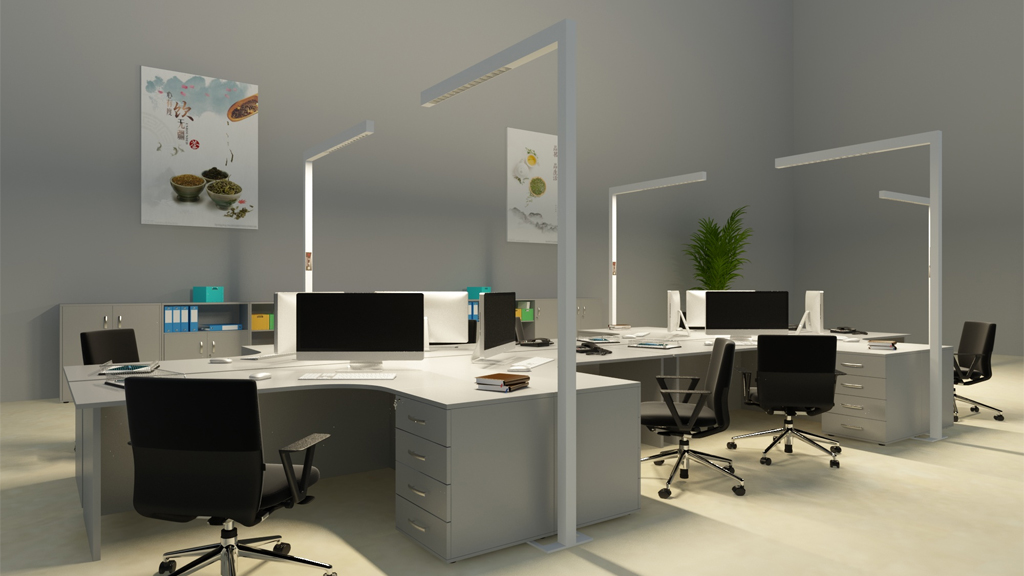 UGR<16 Floor Standing Panel Light/Standing Linear Light
Floor standing lamp series is a touch up and down light LED floor light.
Through scientific control of the upper and lower light ratio, soft and uniform light fills the whole interior space, creating a comfortable lighting environment. High sensitivity touch screen, easy to achieve dimming and CCT adjusting.
The metal base and light pole are treated by electrostatic spraying process to add modern sense to the decoration. Stable base can ensure the safety of the lamp: the overall design of the floor lamp is simple, and the base is non-slip design, which can effectively avoid being knocked down by children or pets. Load human body sensing and daylight sensing, effective energy saving and environmental protection
Low glare rating of UGR<16, which means it can protect the eyes from excessive brightness and reduce visual fatigue. UGR<16 Floor Standing Linear Light also has a 1-10v dimmable function, which allows the user to adjust the light intensity according to their preference or need. Moreover, it with a motion sensor and daylight sensor, which can detect the presence of people and the ambient light level, and automatically turn on or off the light, saving energy and increasing convenience.
Floor Lamps of Different Designs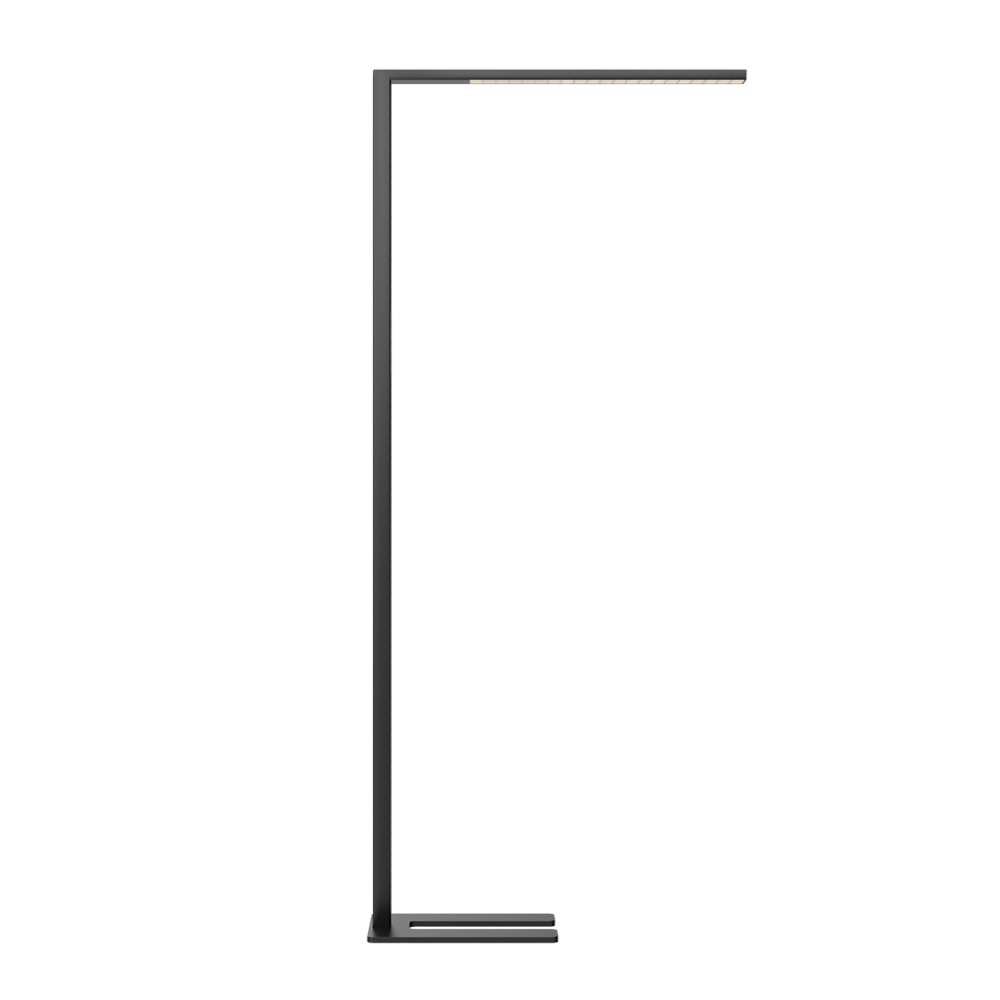 PW series
UGR<16 Floor Standing Linear Light
Wide range of application scenarios?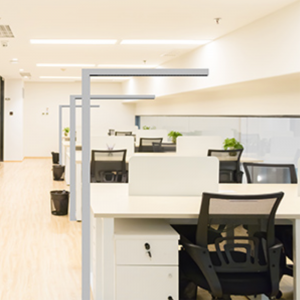 Reading Room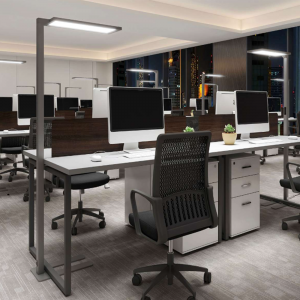 Office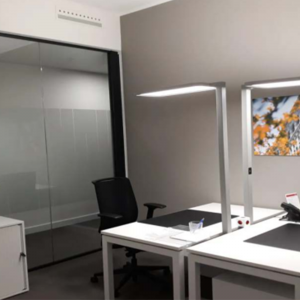 Library
We can achieve what you want, moreover, we can think of what you can't think of
Not only producing LED Lighting products, but also providing solutions for your specific needs.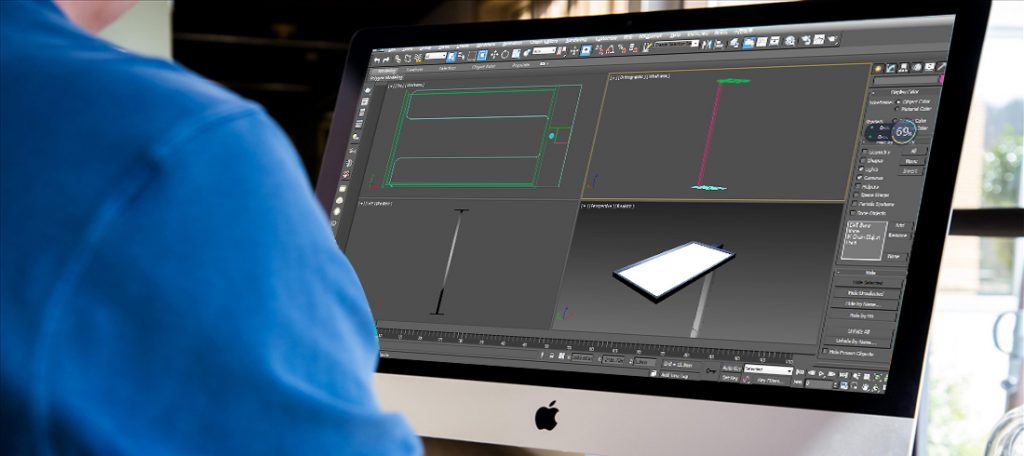 Why we can do what we say above?
FAQs for Floor Standing Panel Light
Here are some most popular FAQs during our 14 years experience as a LED lighting solution provider, and please feel free to contact us if you have more questions.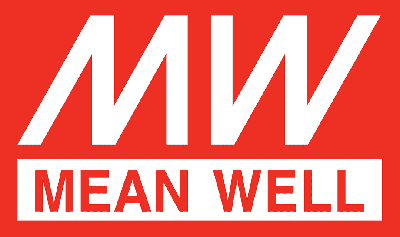 Click thumbnail to enlarge certificate
In order to guarantee safety and reliability, not only our own products have passed the authoritative certification, but all raw materials also conform to international standards.