LED Track Panel Light(>160lm/W )
TK01 Series

Fully compatible with traditional track systems
Track panel lighting consists of a series of lights that run on a certain track structure. With universal track adapter, it can match existing European 3-circuit track rail brands, such as Eutrac, Global and Staff.
High luminous intensity, up to 160LM/W
Adopt PMMA efficient lens, lower decay and high UV tolerance
Unique aluminum housing(6063-T5) with good heat dissipation
Aluminpcb(PCB) with high thermal conductivity and thermal resistance.
Widely used in shopping malls, supermarkets, warehouses and brand chain stores
The track light with adjustable wattage
4 wire 3-phase track adapter
350° flexible horizaontal rotation
Beam angle: 60º/90º/DS20º (Double Asymmetric)
On/Off, DALI and 1-10V dimming driver for option
Wattage dipswitch: 68WD can adjust 44W, 52W, 60W,68W
Extended Track Panel Light
Especially for some supermarkets, Compared with traditional grille panel light, track panel light supplies wider lighting distribution in the designated retail area. It can reach 1152mm in length and 188mm in width.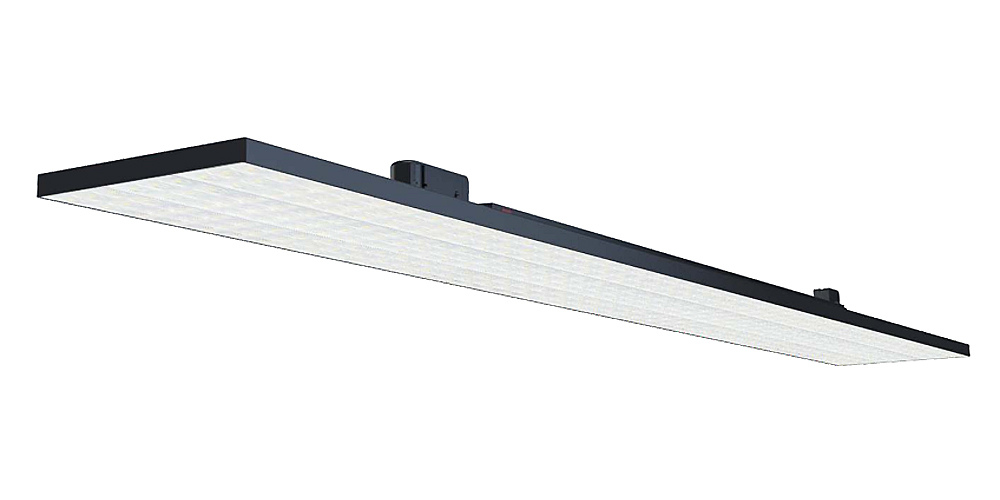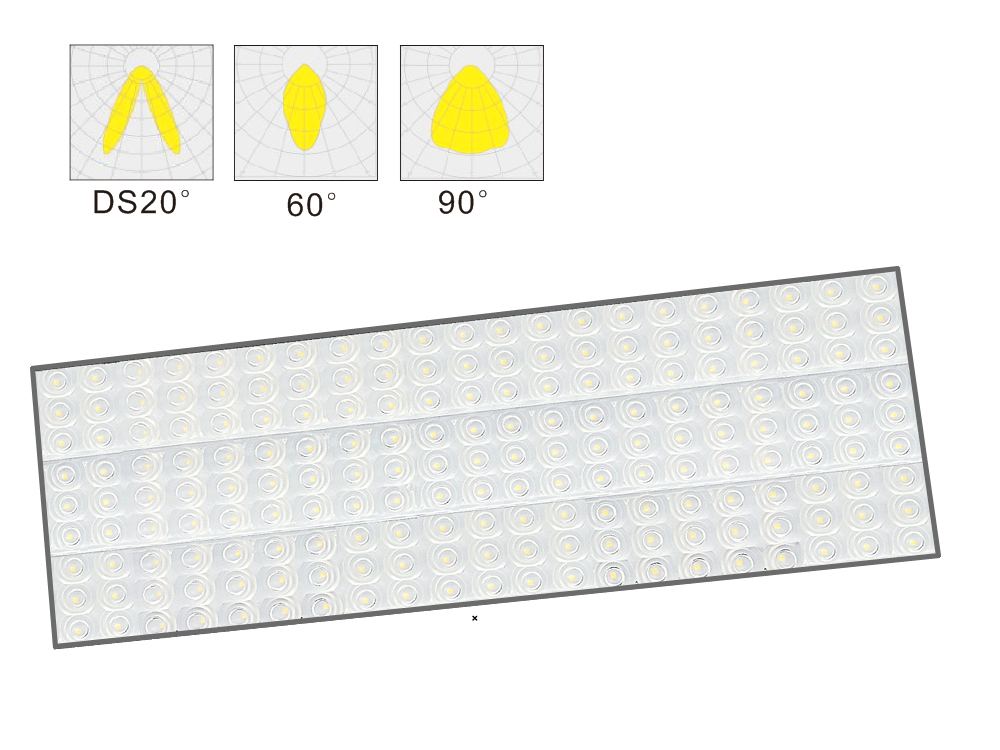 Innovative optical design
Select the appropriate beam angle based on the application scenario. Most commonly, you can choose 60°、 90 ° and DS20°.
The track panel light can be rotated around 350 degrees, which allows the lighting to focus on the special areas. Such a flexible design will provide you with better customer experience.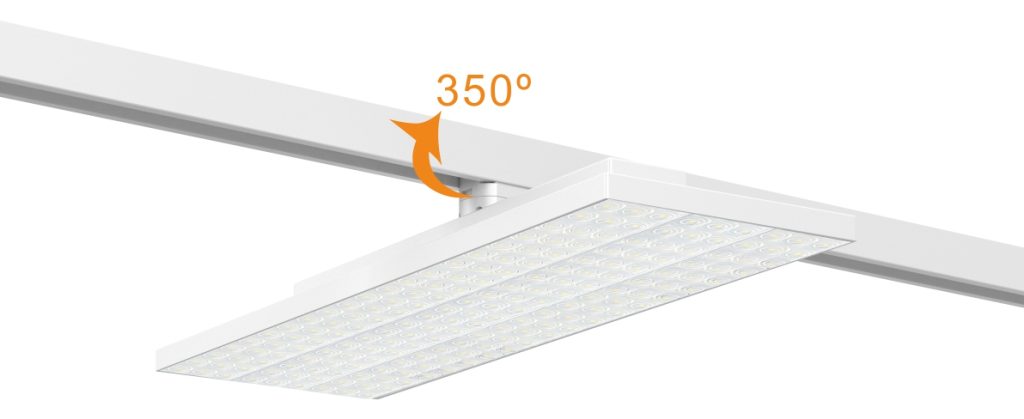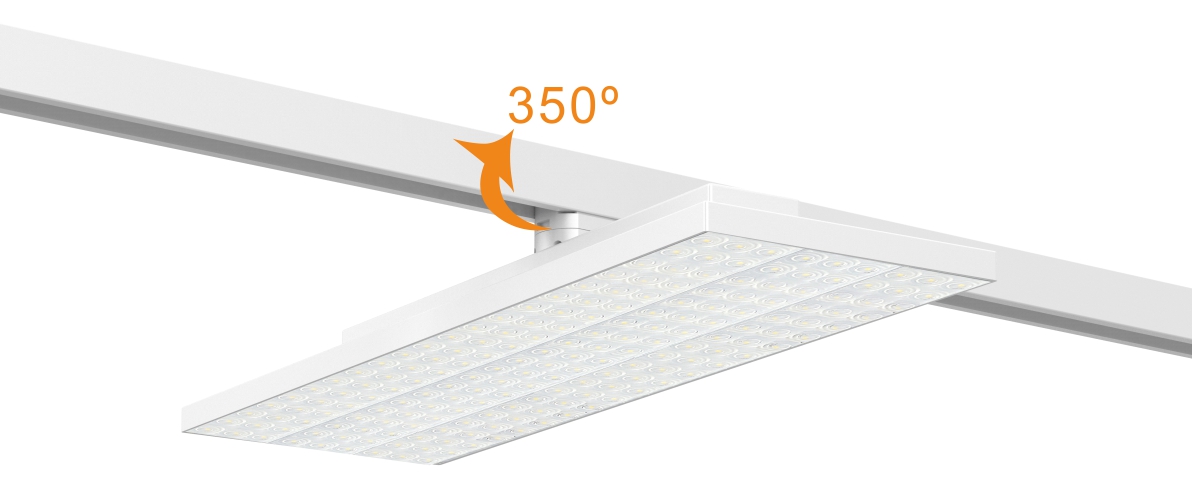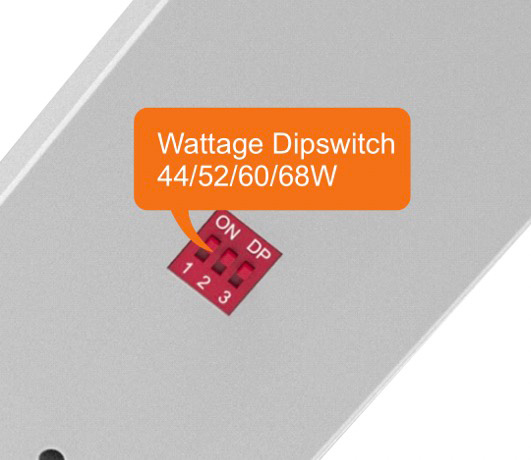 The adjustable function can realize lighting control and scene setting. To some extent, it replaces the common dimmer system. There's no need to add an extra dimmable driver. Which can greatly save your inventory space and meet different project requirements. Wattage dipswitch: 44/52/60/68W CRI:>80Ra/90Ra
Installation Mod:
Track on the trunking system
Suspension
Recessed
Track Installation Is The Most Common:
Turn two shafts around 90°as drawing shown to lock the adaptor in the track
Adjust the circuit " OFF>1>2>3>OFF"
Completed adjustment and installation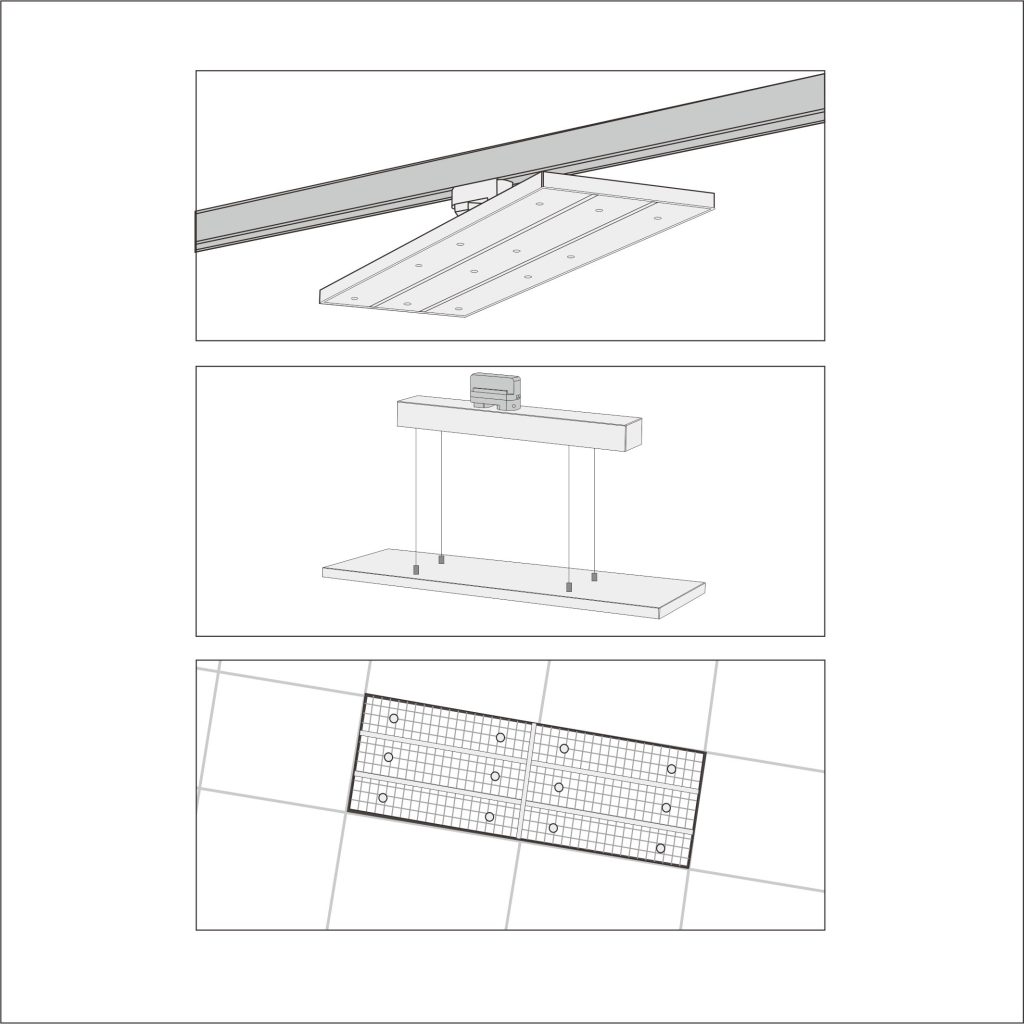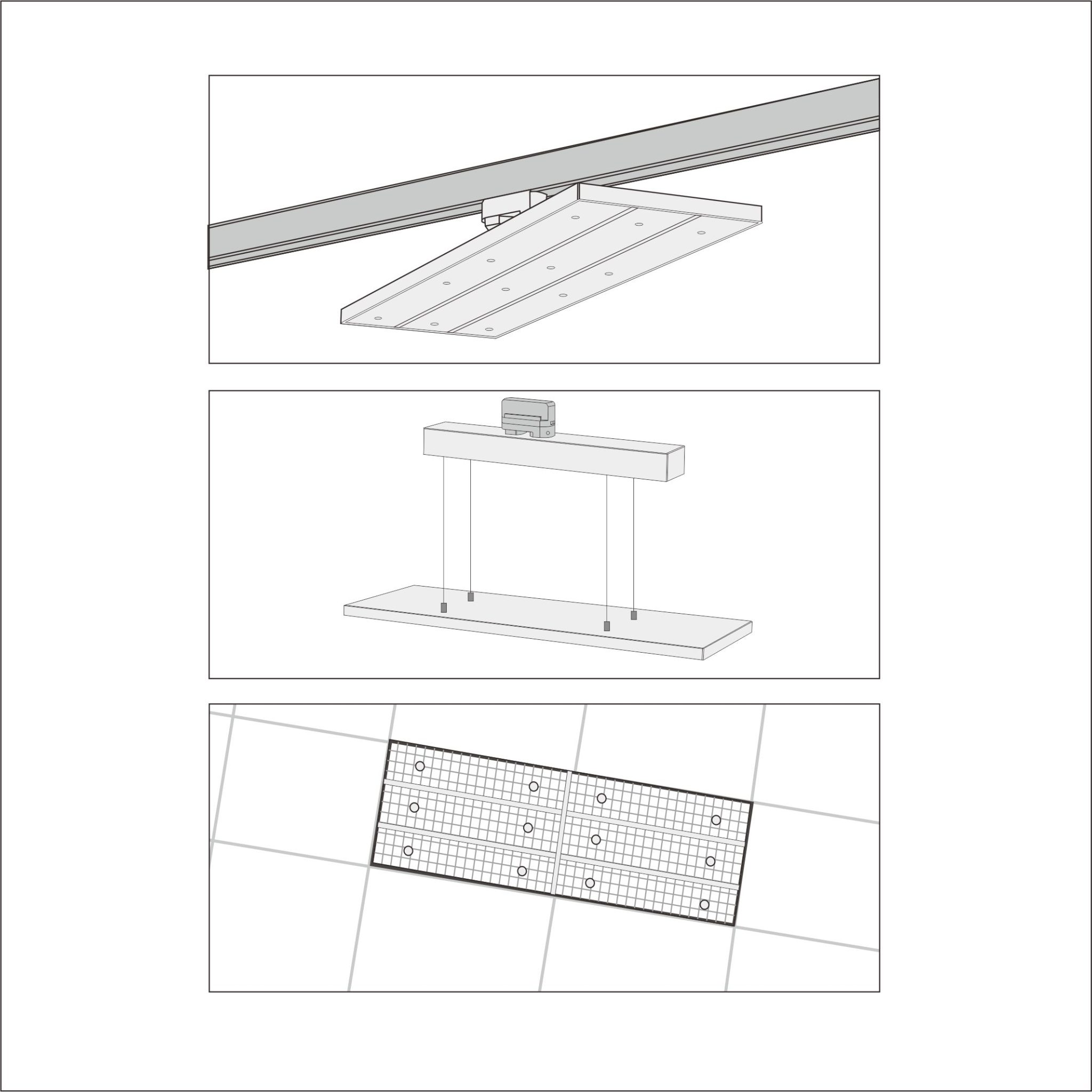 BENEFITS OF TRACK LIGHTING
Enhance the aesthetic: Elegant and generous design. Combined with the long linear light and track system, the unique beauty makes it differently attractive than any other type of light.
Save space: it supplies more planning space if laying out Track panel Light in the matched rail attached to the ceiling.
FAQ of TK01 Series Track Panel Light