Office Lighting Solutions
Why Choose Low Anti-Glare LED Panel Light ?
The lighting in an office may directly effect a team's productivity, mood and energy levels. Compared to those stuck in the middle of a room under artificial lights, sitting next to the office window on a sunny day can help double an individual's alertness. However, for some commercial buildings, not every office can catch the natural lights.
Dim lighting will make employees feel tired and lack of concentration, while fluorescent lighting can lead to eye strains, neck pains and triggering migraines, or even may disrupt our natural sleep-wake cycle. Thus, it is crucial to find a leading solution to improve lighting conditions in office.
What is Anti-Glare Panel Light ?
In simple terms, Glare refers to light that makes people feel dazzling or uncomfortable. The main sources of indoor glare include direct glare from luminous objects, reflected glare from light reflected on object surface, background glare from Windows and contrast glare caused by ambient brightness. under the circumstances, people may get a lot of eyestrain, especially for those who work in business offices.
By reducing the intensity of the light source itself and blocking out unwanted reflections, Anti-Glare light allows people to see things more clearly without hurting their eyes. It is perfect for those who do not get enough bright sunlight or spend plenty of time indoors. For some business building, this kind of lights can increases productivity and prevents accidents.
Testing standard of The LED Panel Light Glare Rating :
UGR is often used in the design specifications for lighting in offices and classrooms. According to the European Standard, there are several ranges of UGR for specific applications.
UGR<16: warehouse and technical drawing places.
UGR<19: office and school
Note that UGR<19 is the best choice for working in office, like reading, writing and meeting.
Seven Benefits of OLAMLED'S Panel Light for Workplaces:
Even illumination: Smooth surface and no dazzling. LED Panel Light provide a equal, balanced distribution of light through the designated area or entire space.
Energy-saving: adopt the heat dissipation design of LCD backlight technology, with ultra-low power consumption, saving more than twice than traditional LED source, which significantly reduces running cost.
No ultraviolet ray: Compared with incandescent light bulbs, lighting from Panel lights is harmless.
Long lifespan: For an estimated lifespan of 50000 hours or even 100,000 hours, there will be less maintenance cost, almost 10 times longer than normal spotlights.
Support dimmer: 0-10V an DALI dimming for option. Based on different work environments, Panel Light can add a smart dimming system to control the brightness. Modern adjustable lighting, especially, construct a comfortable working atmosphere for employees.
Safety performance: Emit less heat than traditional light bulbs, and do not have mercury. It wouldn't fall straight down if the light is burnt out.
Easy installation: convenient installation and space saving. No need extra tools, just a few seconds to finish it.
What Series Are Best For What Use?PN, PG & PM Series!
The ceiling of your office is flat and you want a modern, integrated look? We have 3 series of LED Modular Panel lights to suit your needs! You can choose from the PM series, PN series or PG series. Let's explore each series in detail:
PN Series – This is module design it's perfect for surface mounting in ceilings. It is available in a variety of sizes, shapes, and colors to match any interior design. The UGR<16 modular design ensures uniform and glare-free lighting, making it perfect for office workspaces. 
PG Series – This series is also perfect for surface mounting in ceilings. Most notably. This one has high luminous efficiency and large luminous area, the module design like as PN series, it also provides UGR<16 and the modules easy to replace and repair. 
PM Series – This series of LED Flat Panel Lights is great for any commercial space or office. It has integrated design, high luminous efficiency and temperature protection system. The PM Series is UGR<19 ultra-thin panel lights. It is composed of 3mm acrylic light guide plate(LGP), UGR diffuser plate and 6063 aluminum housing. Side light source and low glare design make the light more soft and more comfortable
No matter which series you choose, LED Modular Panel Lights are sure to give your office a sleek, modern look. And with the energy-saving and eco-friendly features, you can be sure that your electricity costs will reduce substantially.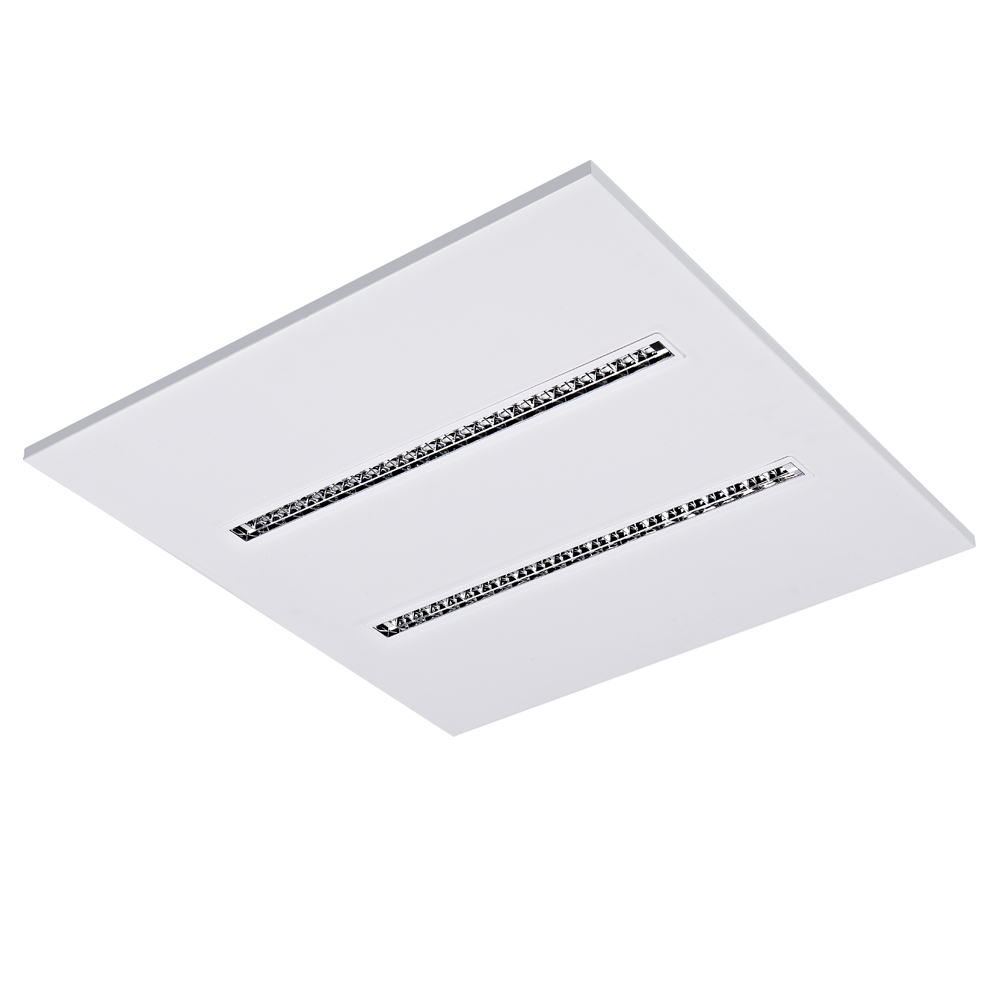 UGR<16 Modular Panel Light-PG series
You will be backed up by a strong R&D team
We can achieve what you want, moreover, we can you think of what you can't think of