UFO High Bay Light
Windy Series
A high bay light to replace the traditional sodium lamp
Features That Make High Bay Lights Superior To Any Other Traditional High Bay Light
Previously, various types of lighting techniques were still used when high-brightness bay lights were needed in warehouse and industrial environments. Among the most common types are high-pressure sodium (HPS), fluorescent agents, and metal halides.

Now, with advances in technology, the market for these previously used lights has been replaced by LED high bay light. We can all agree that these high-pitch LED lights have surpassed all the functions of traditional lights.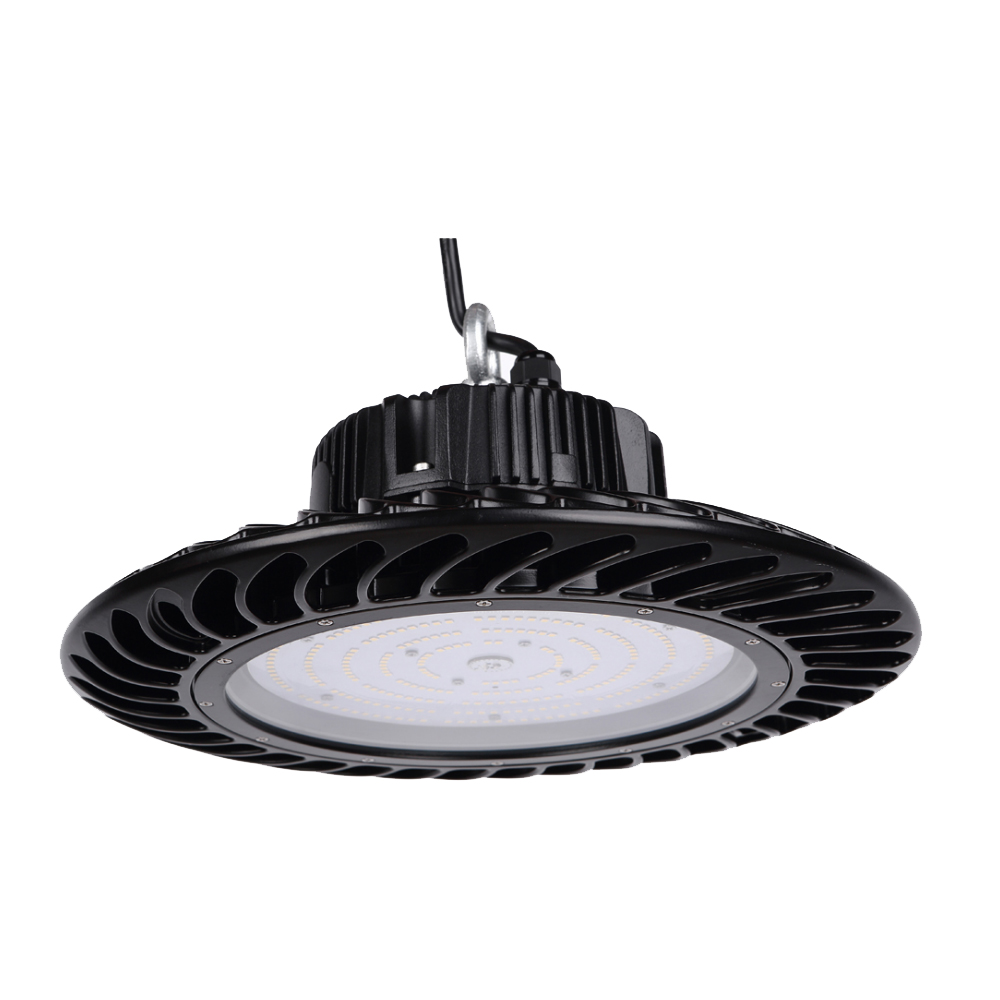 Air convection design, that can keep the natural wind long time for heat dissipation.

Annulus lens, the LED quantity can be changed according to customer requirements.

Lighting effect: 140lm/W or 170lm/W

Beam angle: 60/90/120º

Power: 100W,150W, 200W, 240W

Light source: LumiLeds, SMD3030,CRI>80Ra Warranty: 5 years.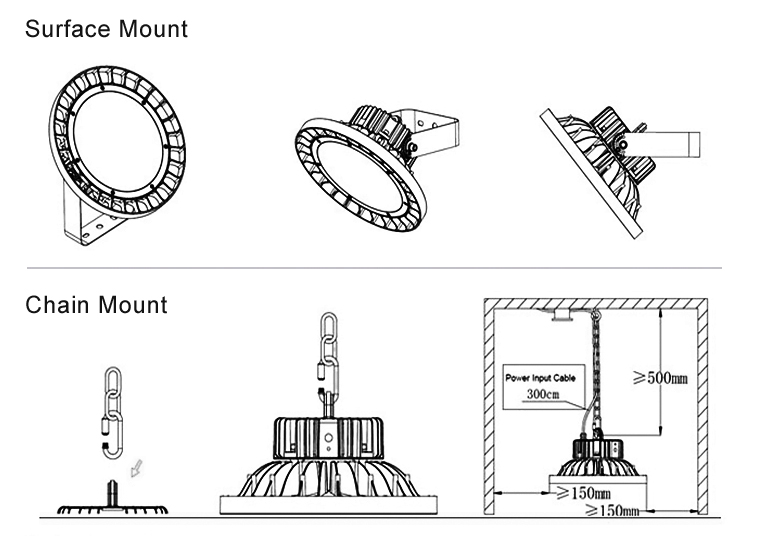 Surface Mount: Screw the bracket to the ceiling, then get the angle right.

Suspension: Fix the mounting accessory chain on the ceiling and adjust the length according your need.
Benefits
In addition to standard products, we can also customize your size, color temperature, power function, luminous efficacy of light source, connection method, label style, your logo, packaging and so on.
FAQ of UFO Hight Bay Light-Windy series
Video of UFO Hight Bay Light-Windy Series
Hight Bay Light-Windy Series