Cleanroom Troffer & Panel Light
Recessed plaster troffer designed to suit the unique demands of operating theatre and cleanroom environments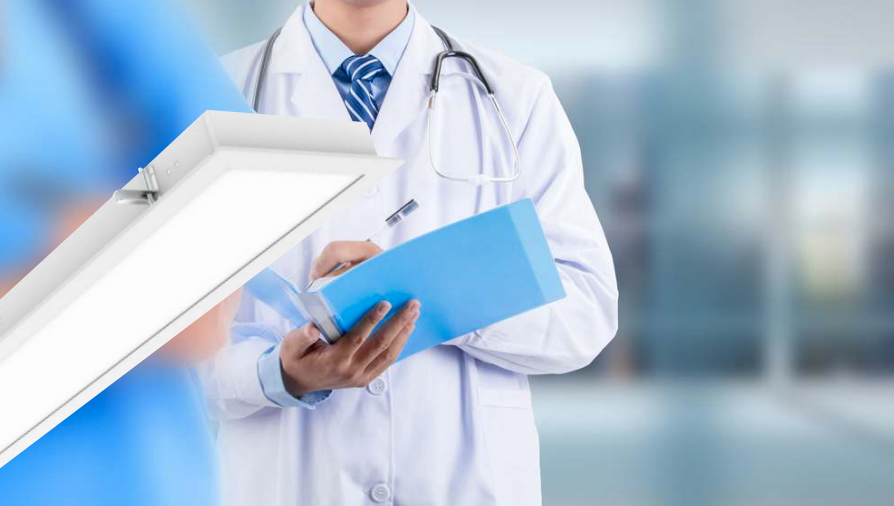 Cleanroom Troffer for the Sterile Chambe Designed by OLAMLED
Cleanroom panel light is an IP65 plaster recessed troffer designed with the latest LED technology and is a purpose-built product suited to operating theatres.
Cleanroom applications and modern healthcare facilities with excellent color rendering and efficiency.
Low glare comfort is the perfect lighting solution for medical and hygienic environments with a plaster recess mount
The Anti-bacterial Coating Technology Panel Light is Suitable for Aseptic Rooms
Anti-microbial coating providing long lasting infection control and resistance to bacterial contamination available
Every component has been meticulously crafted to withstand the rigorous demands of specialized environments. With this state-of-the-art coating, areas prone to bacterial accumulation are shielded, dramatically reducing the risk of microbial growth on the panel's surface.
The technology doesn't just temporarily deter bacteria; it offers a sustained defense, ensuring a consistent barrier against potential contaminants.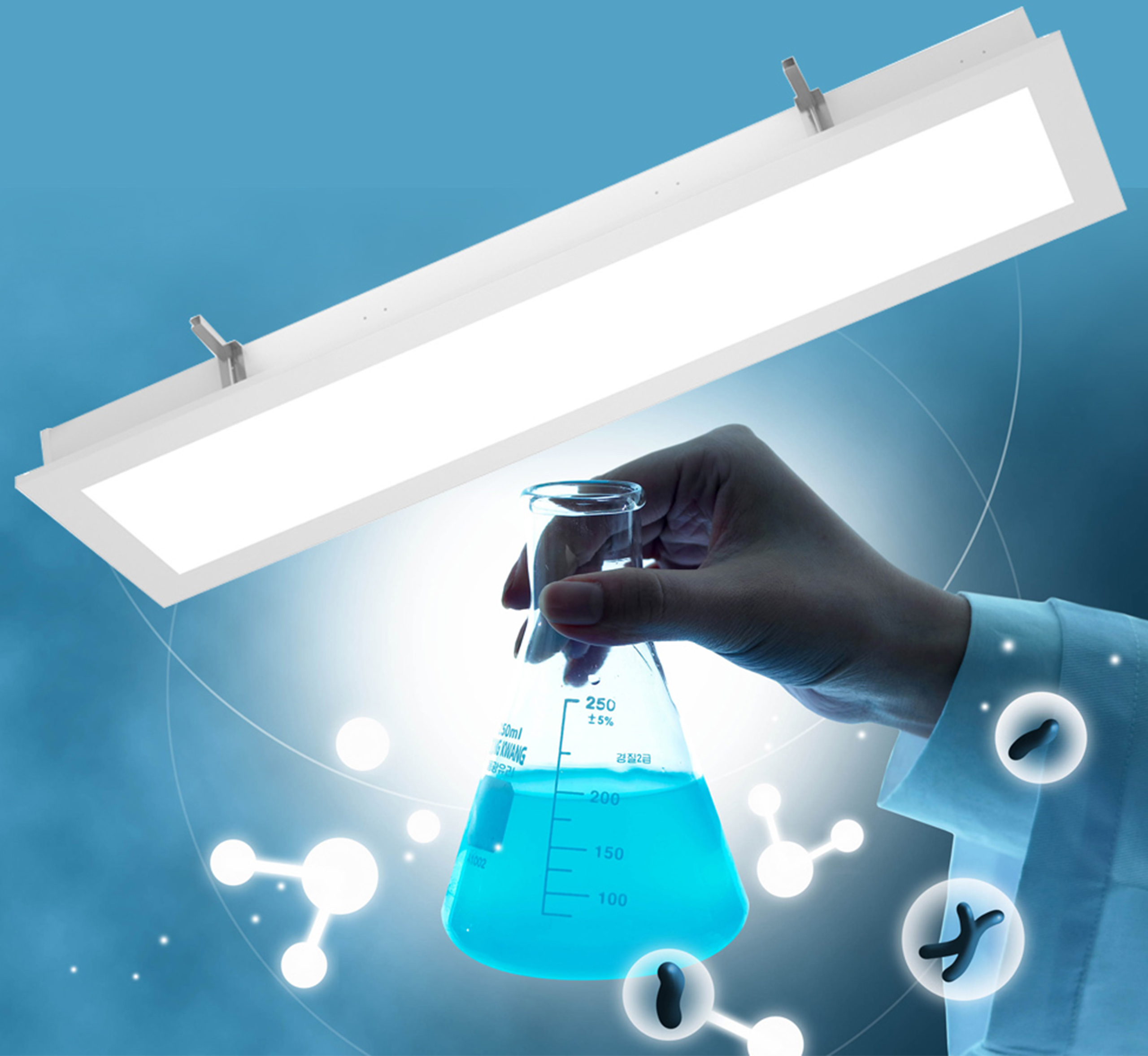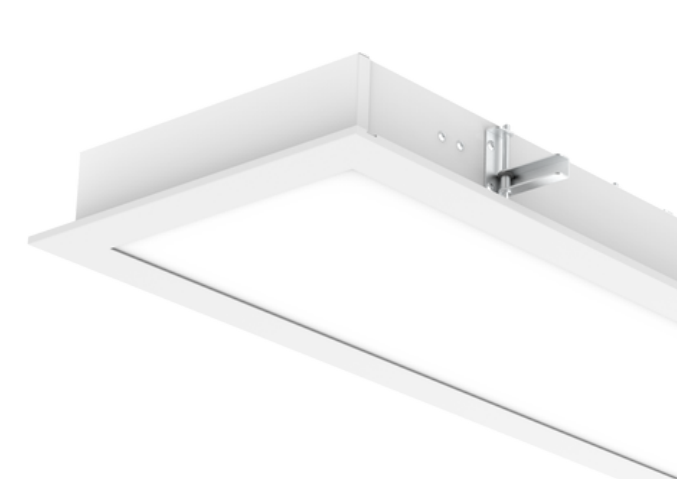 Designed to Suit Plaster Recessed Installation
flip-out clamp brackets ensure mounting is simple and efficient.
Easy to install lamps designed for those complex gypsum recessed ceilings. Recognizing the challenges that can arise with plaster installation, our engineers have carefully designed easy-to-use trigger fixture luminaires.
The brackets have been innovatively designed to not only ensure comfortable installation in the recesses, but also to simplify the installation process. Quick flipping, clamping and safety mechanisms mean less time to adjust the installation
Highlight Features of Cleanroom Troffer & Panel Light
High grade welded steel body
Flip-out clamp brackets
Lightweight design
Sealed IP54/IP65 construction with screwless trim
CRI 90, SDCM < 3, 4000K as standard
100lm/w efficacy
Low glare LED optimised diffuser
Internal driver, flicker free, on/off, DALI dimmable
IK02/IK08
The technical parameters of the products can be customized according to the engineering needs of customers, and our engineering team will provide you with professional solutions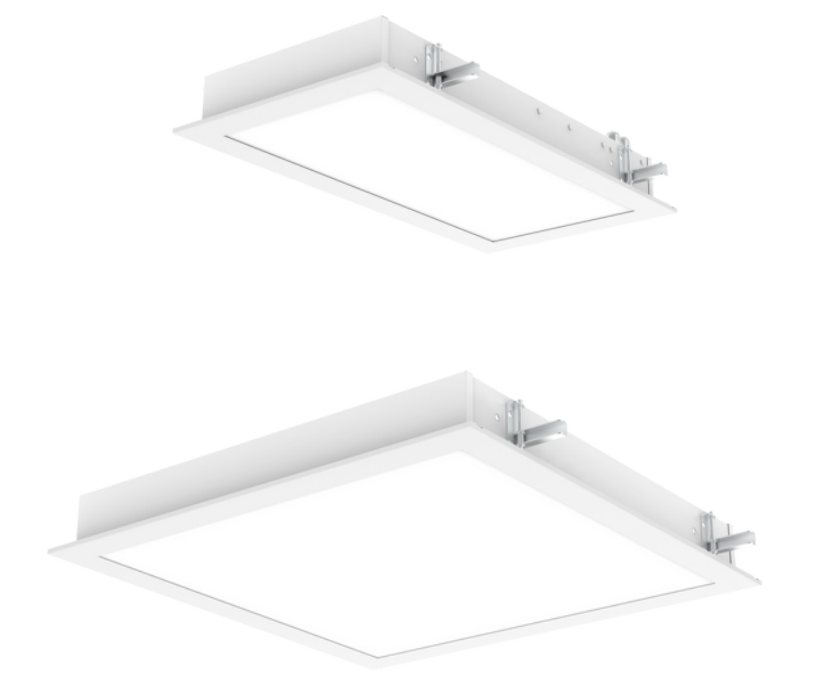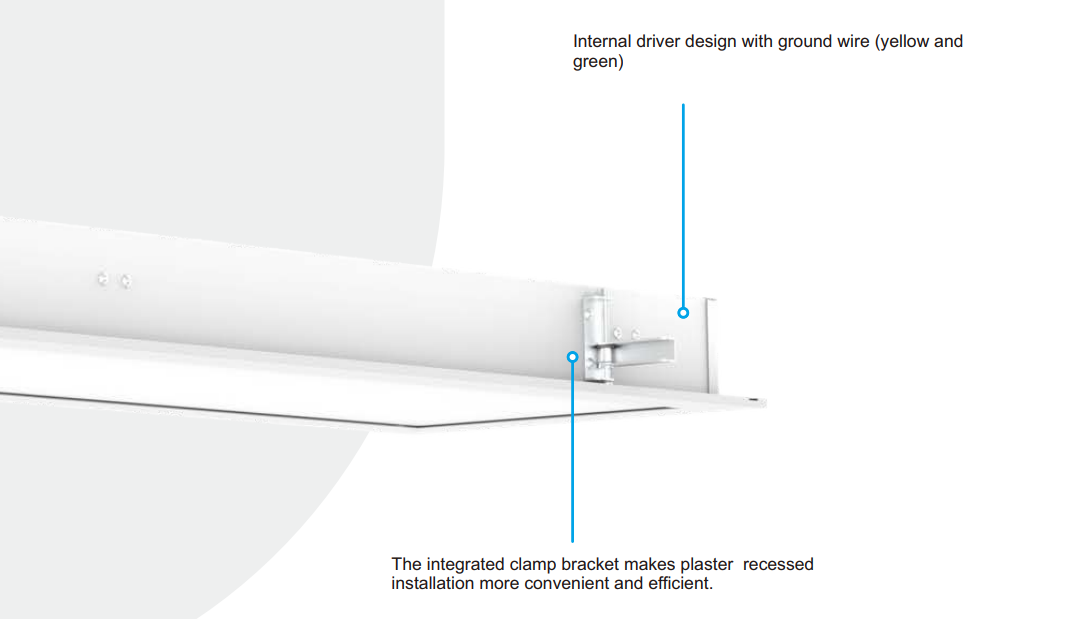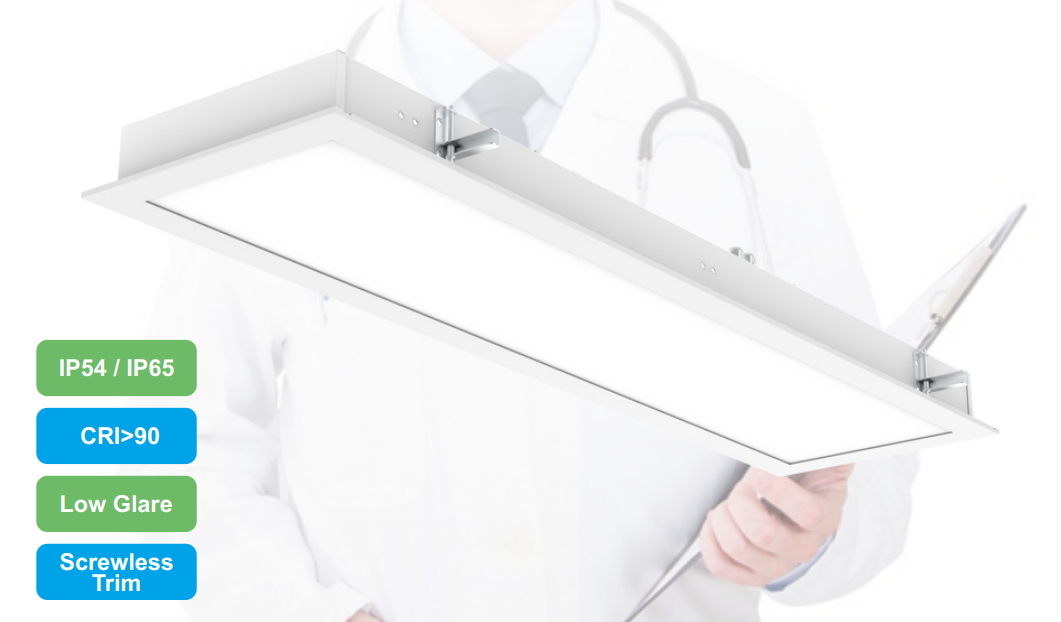 Different Standard Definitions and Interpretations of IPxx and IKxx
For this product series, we provide different standards, mainly according to the needs of customers to match, but we need to explain the definition of different standards to you, to help you better choose what you need.
IP54: The IP (Ingress Protection) rating system is an internationally recognized scale that relates to the sealing effectiveness of electrical enclosures against intrusion from foreign bodies (tools, dirt, etc.) and moisture. The rating "IP54" can be broken down into two parts: 1) The first digit, "5," indicates protection against limited dust ingress (no harmful deposit) and complete protection against contact. 2)The second digit, "4," signifies protection against water splashes from any direction, ensuring limited ingress with harmful effects.
IP65: The rating "IP65" stands for: The first digit, "6," signifies total protection against dust ingress, indicating it's dust-tight. The second digit, "5," indicates protection against low-pressure water jets from any direction, ensuring limited ingress with harmful effects.
IK02: The IK code represents a product's resistance to mechanical impacts. "IK02" denotes a protection level against 0.2 joules impact. Essentially, it means that the product can withstand an impact energy equivalent to 0.2 joules without any damaging consequences.
IK08: Similarly, "IK08" signifies a protection level against 5 joules impact, representing a much higher resistance to mechanical impacts compared to IK02. It can withstand an impact energy equivalent to 5 joules without sustaining damage.
Widely Used in Various sterile Spaces/Rooms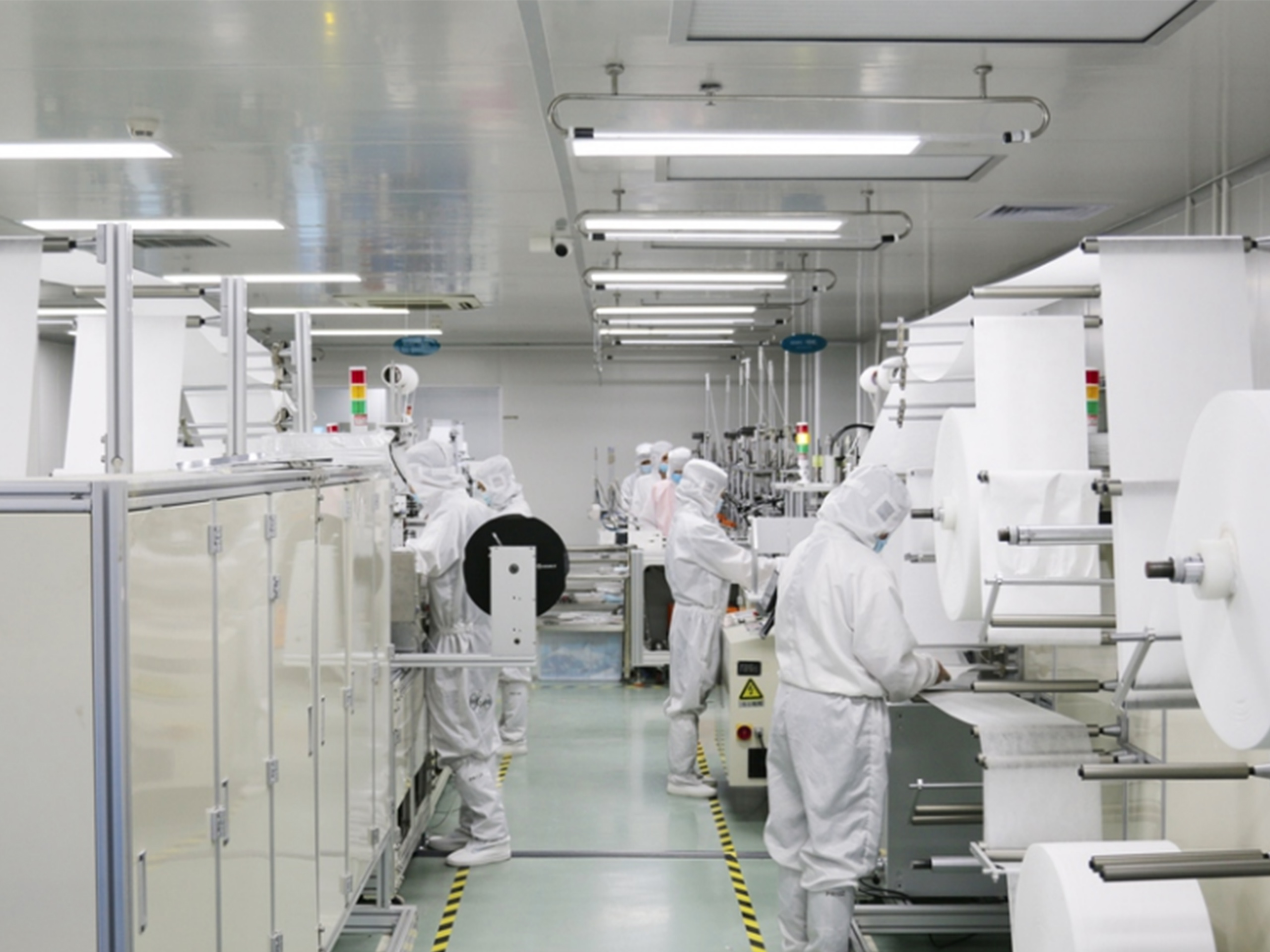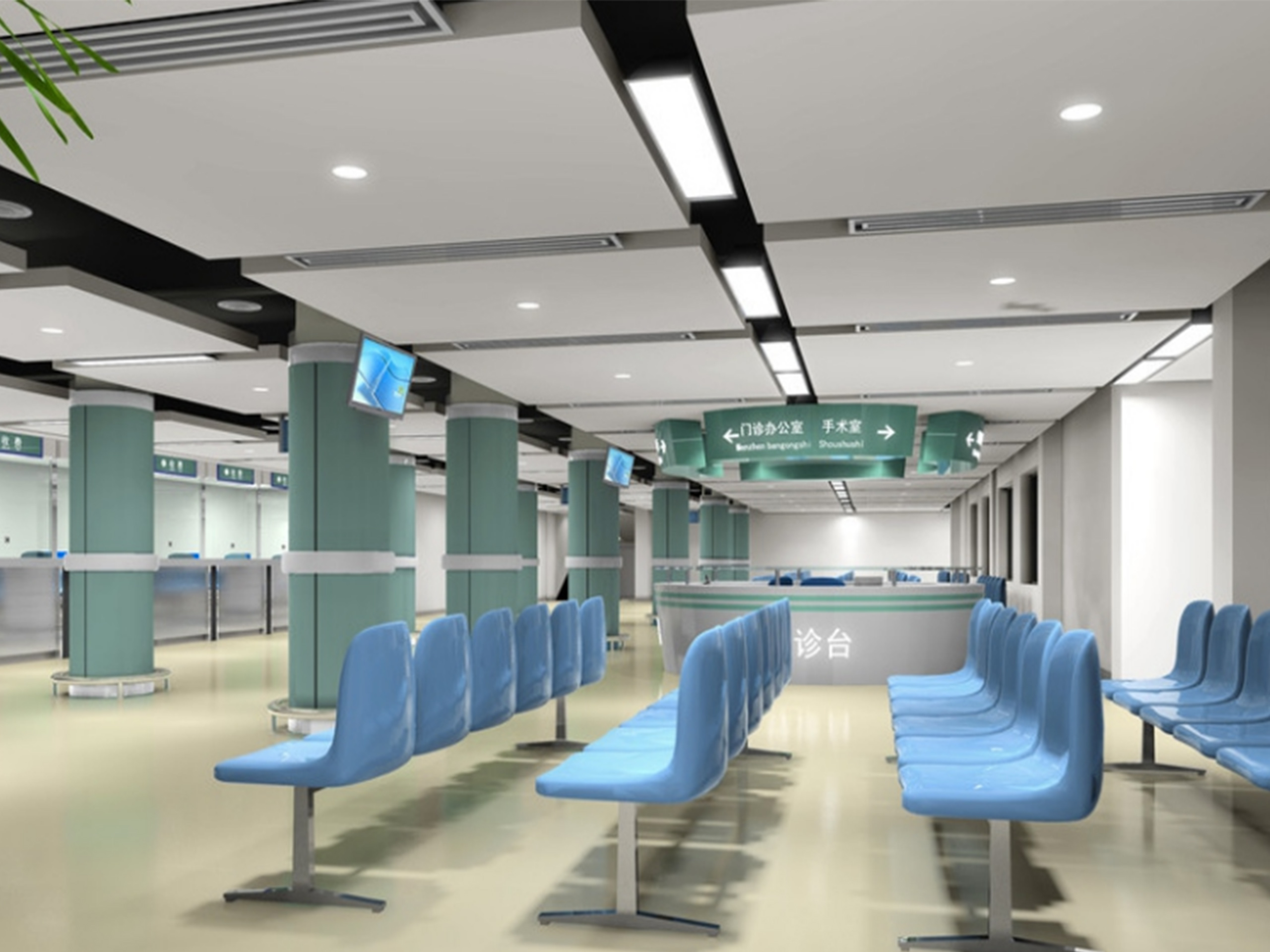 We can achieve what you want, moreover, we can think of what you can't think of
Not only producing LED Lighting products, but also providing solutions for your specific needs.
Why we can do what we say above?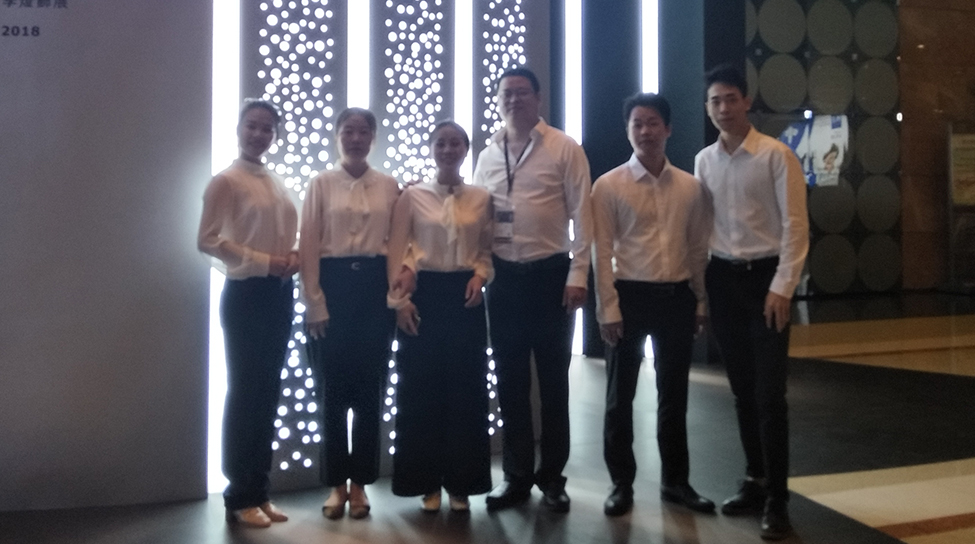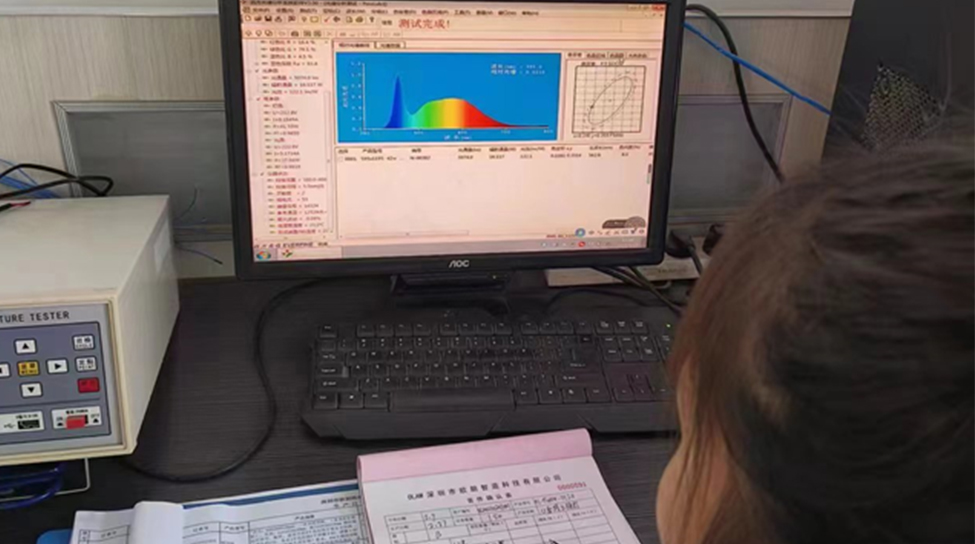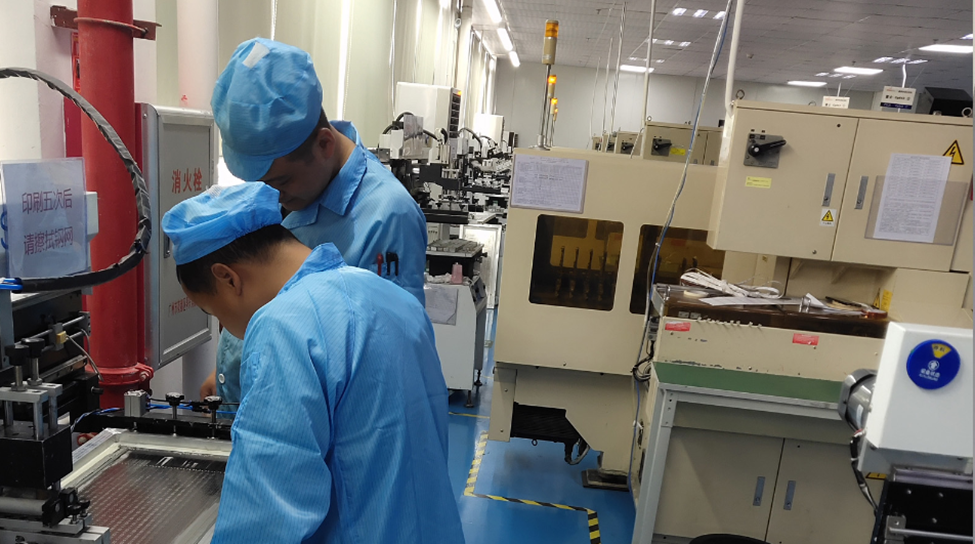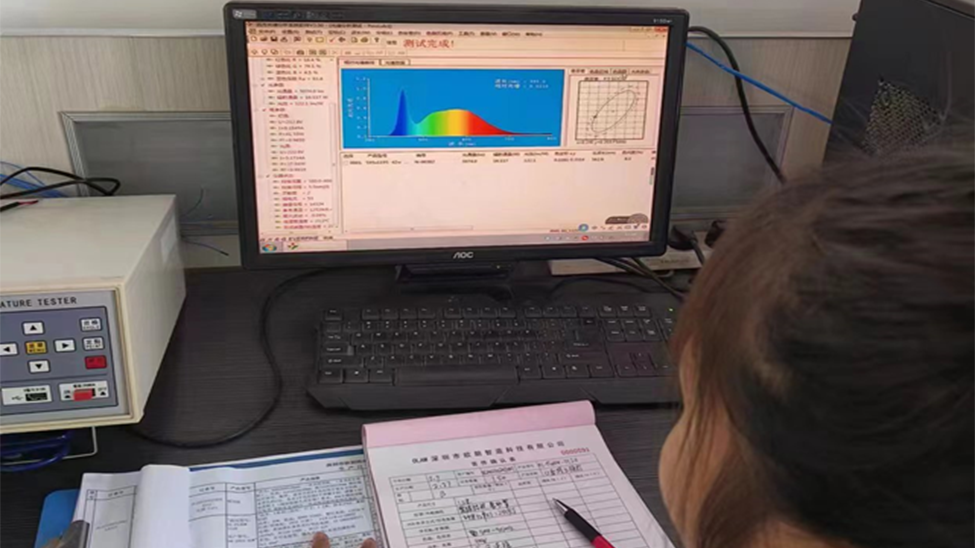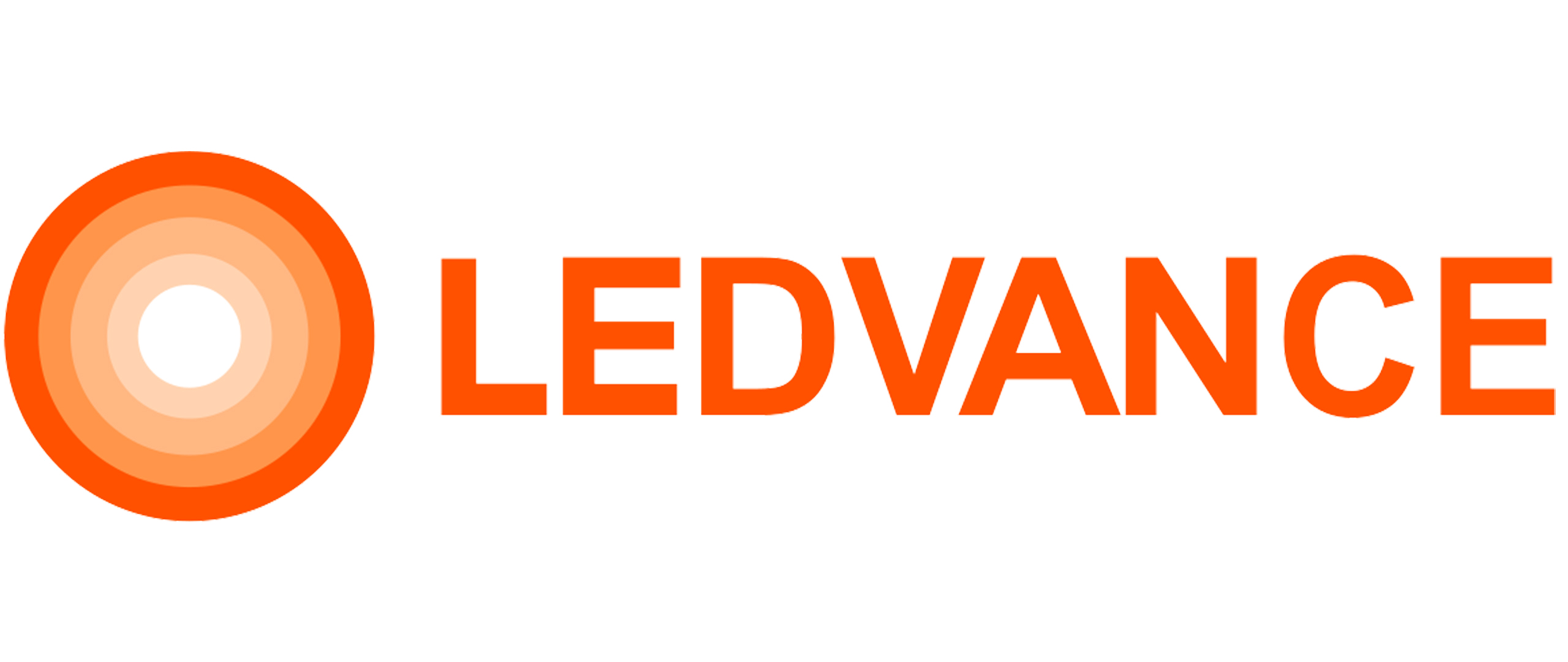 Click thumbnail to enlarge certificate
In order to guarantee safety and reliability, not only our own products have passed the authoritative certification, but all raw materials also conform to international standards.