IP68 and IP69K are required if used in the farm.
Because it has to withstand the cleaning of the high-pressure water gun, it also needs to resist the ammonia gas in the feces discharged by the animals.
Anti-mmonia and waterproof luminaire provide different farm lighting applications. We provide professional luminaires for many users, but do not include: growth promotion lamps, incubation lamps.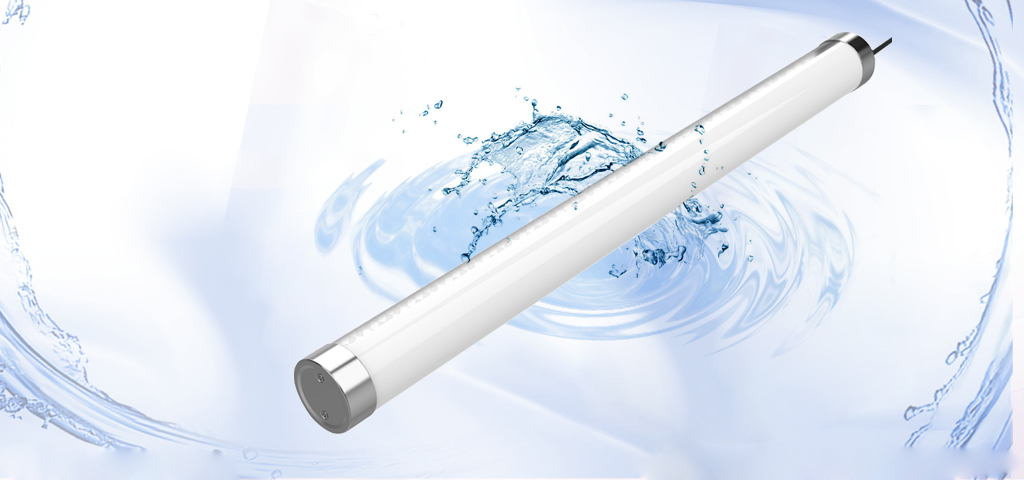 Characteristics of Farm Lighting Requirements
Farm lighting must meet very different needs, special requirements, lamps must be good to do waterproof work to anti-gas and anti-corrosion, The luminaire to be sturdy and durable, even the animal excrement produced by many ammonia will bring a certain corrosion effect to the lamps. 
So, OLAM's tubular lights are specially designed for farm use with stainless steel and corrosion-resistant PC/PMMA housing structure, which facilitates cleaning and water-proof, dust-proof and harmful vapors from entering the lamp fixtures.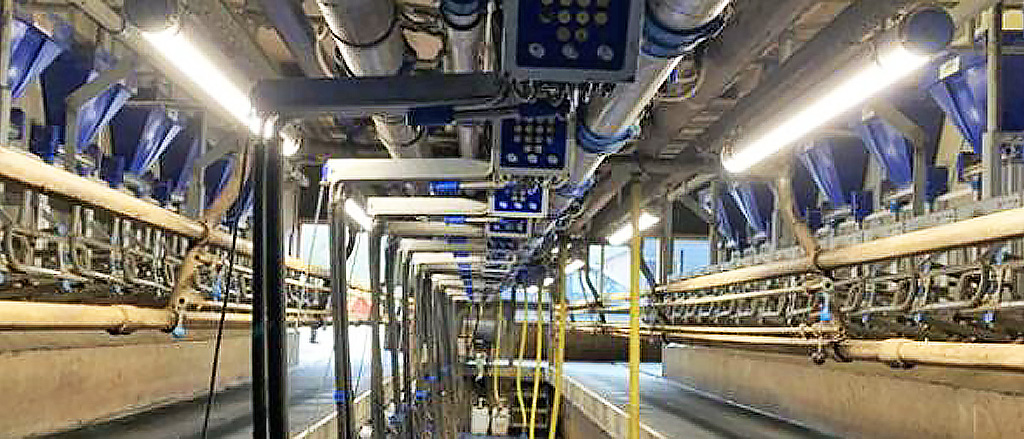 What series of OLAM products are suitable for farm use?
LED tubular Tri-proof lights designed by OLAM's team are used extensively by customers on farms K80, K70, K45 series
The product design conforms to the function of waterproof, dustproof, anti-corrosion and anti-ammonia
At the same time, we provide two different installation methods, surface mounting and suspension. Connection modes are linkable and non-linkable
We also offer different choices in the main materials.
304L or 316L End caps 
PC or PMMA Housing
Funtions: dimmable and non-dimmable driver optional
Housing: PMMA &PC
More About the Tubular Tri-proof Light Description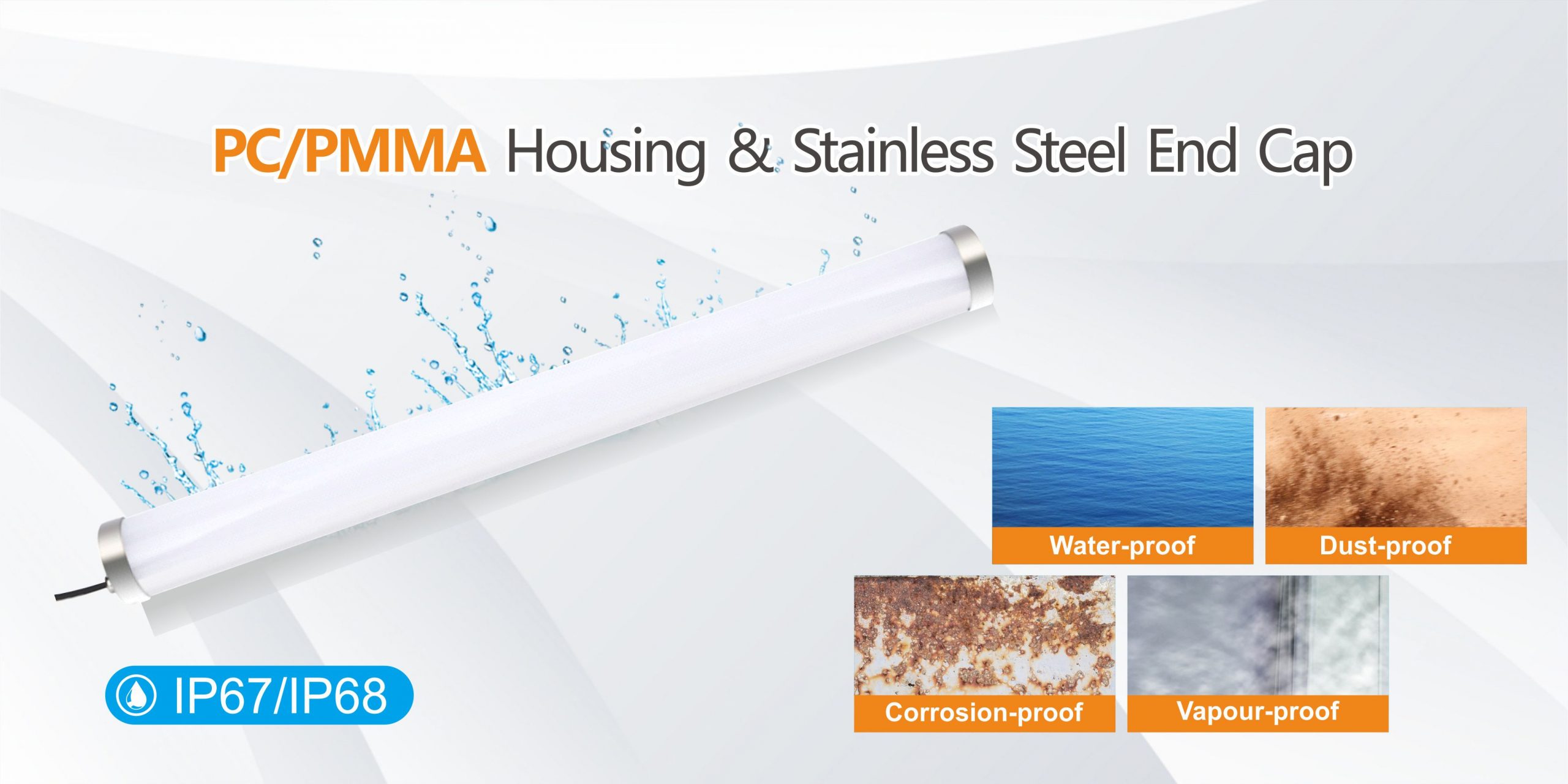 Technical Parameters-Diameter:Ø70mm/Ø80mm
Power
20W
30W
40W
60W
Luminous flux 
2600-3200lm /Clear 
3900-4600lm /Clear
5200-6000lm /Clear
7600-9000lm /Clear
2200-2800lm/Opal
3300-4000LM/Opal
4400-5300lm/Opal
6600-7800lm/Opal
Dimension
L665×¢80mm
L965×¢80mm
L1265×¢80mm
L1565×¢80mm
Input Voltage
AC220-240V/AC100-277V(for US market)
Power factor( P.F. ) 
>0.95
Luminous Efficiency
130LM/W (Opal)
150lm/W (Clear)
LED source
Edison SMD 2835,   CRI>80Ra
Lamp body color
Clear/Opal
Metal End Cap color
Stainless steel 304L/316L
Index of protection
IP68/IP69K
Beam angle
120°
Housing material
PC/PMMA
Working temperature
-20°C~+50°C
Lifetime
L90B10, >50000 hrs
Warranty time 
 5 years
Certification
CE , RoHS