Industry Lighting Solution
In the field of lighting, high bay lights are fixtures that you can find in warehouses, factories, stadiums, or any large open areas with relatively high ceilings. Many existing high bay lighting and low bay lighting applications use high intensity discharge (HID) lamps, such as metal halide lamps or high-pressure sodium lamps.
Although HID lights are widely used, they use outdated technology, which directly and indirectly brings costs to construction managers. Specifically, the use of HID lamps will result in: higher than necessary energy costs, frequent maintenance costs and poor lighting performance. These problems can all be solved by converting your existing lighting to LEDs.
Energy saving: Energy efficiency is the main driving factor that you should evaluate the LED lighting of a building or facility. The common wattage of LED high bay lights ranges from 95 watts to 495 watts. If we compare this wattage with a typical HID high bay luminaire, the same range is 175 watts to 1000 watts. Therefore, by switching to LED lighting, you can immediately reduce energy consumption by 40%-60%. In U.S. dollars, if you switch to LED lighting, you can save $300 in electricity bills per lamp per year. Depending on the size of your facility, this does affect the operating balance sheet.
Reduce maintenance costs: By switching to LEDs, you will also find that the maintenance of high bay lights is significantly reduced. This is due to the way LEDs produce light and the way they progress over their lifetime. Once the fuel source is significantly reduced, the light output produced by the LED will not decrease very slowly over time, instead of stopping normal operation. Therefore, the service life of LED products can be significantly longer than the service life of HID lamps, thereby greatly reducing the amount of maintenance required.
What types of LED lights are suitable for industry place use?
Used in industrial scenes, generally use high-power lamps, OLAM has 3 series can meet such needs.
LED Linear High Bay Light- HL and D series
UFO High Bay Light-Windy series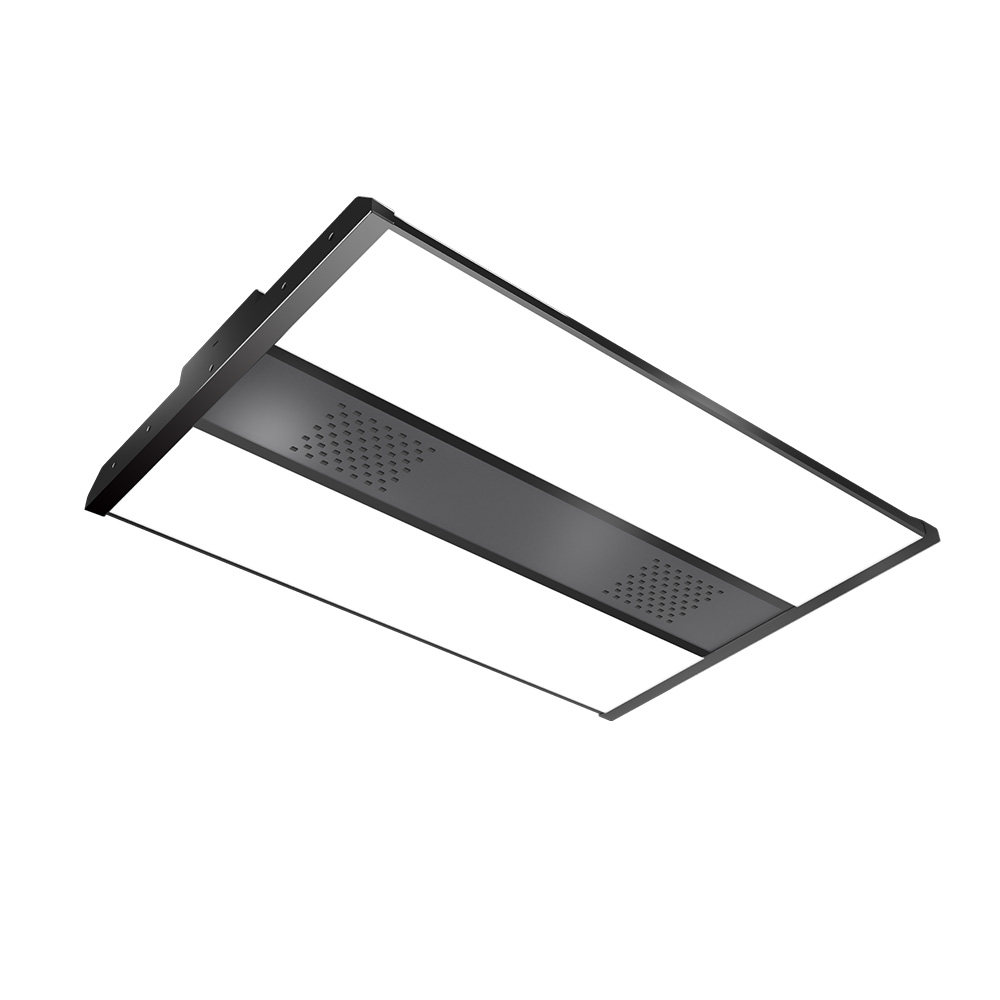 Linear High Bay Light-HL Series
You will be backed up by a strong R&D team
We can achieve what you want, moreover, we can you think of what you can't think of