UGR<19 Ultra-thin Panel Light
AS Series
Better environment protecting lighting solution for your workplace
About Air Slots Panel Lights
Ideal Replacement For Fluorescent Fixtures With Air-Conditioning Slots
With built-in air handling led troffer lamp, the ceiling not only looks clean and comfortable, but also brings good visual experience effect to office workers. Panel supports good heat dissipation and long lifetime. Employees will feel happier in a well-ventilated and comfortable office, which plays a vital role in work efficiency and enthusiasm.
Detachable, modular and recyclable. we adopt the modular design and support the expansion of different frame sizes, such as 595 * 595mm, 620 * 620mm, 295 * 1195 and 595 * 1195mm.
The air slots frame is made by iron, not easy to deform and durable.
The environmental white printing makes the whole lamp more elegant.
Air Slot Design, Low glare Panel light
Features
Fire resistance: 650°C
6063-T5 Aluminum housing
Flexible size customization
The air slot frame is made of iron'
PMMA LGP Never become to yellow
Detachable drives and efficient modules
Lighting source: SMD2835, CRI 80Ra or 90Ra
UGR<19 Lower Glare design, soft and without dazzling
Why Choose Air Slot Panel Light
It is critial for people's health and productivity to keep a good ventilation environment. Statistics show that most of people spend about a third of their time on a screen in indoor offices. And due to poor air circulation in many commercial building, it is difficult to concentrate on their work and even feel annoyed. As a result, more and more building designers and owners begin to realize the importance of physical work environments and place more emphasis on creating human-centered interior spaces.
And our Air Slot Panel Light is a good choice for places where there is no air circulation .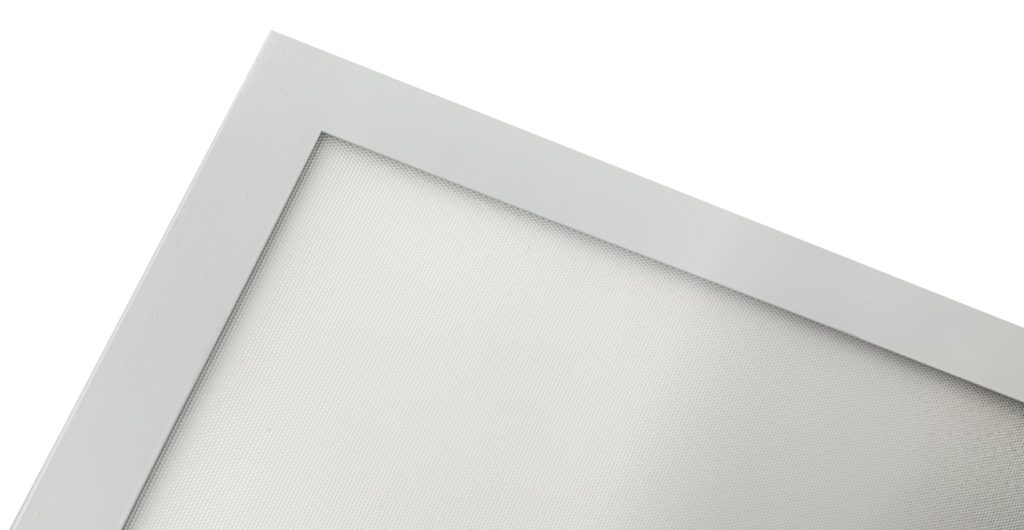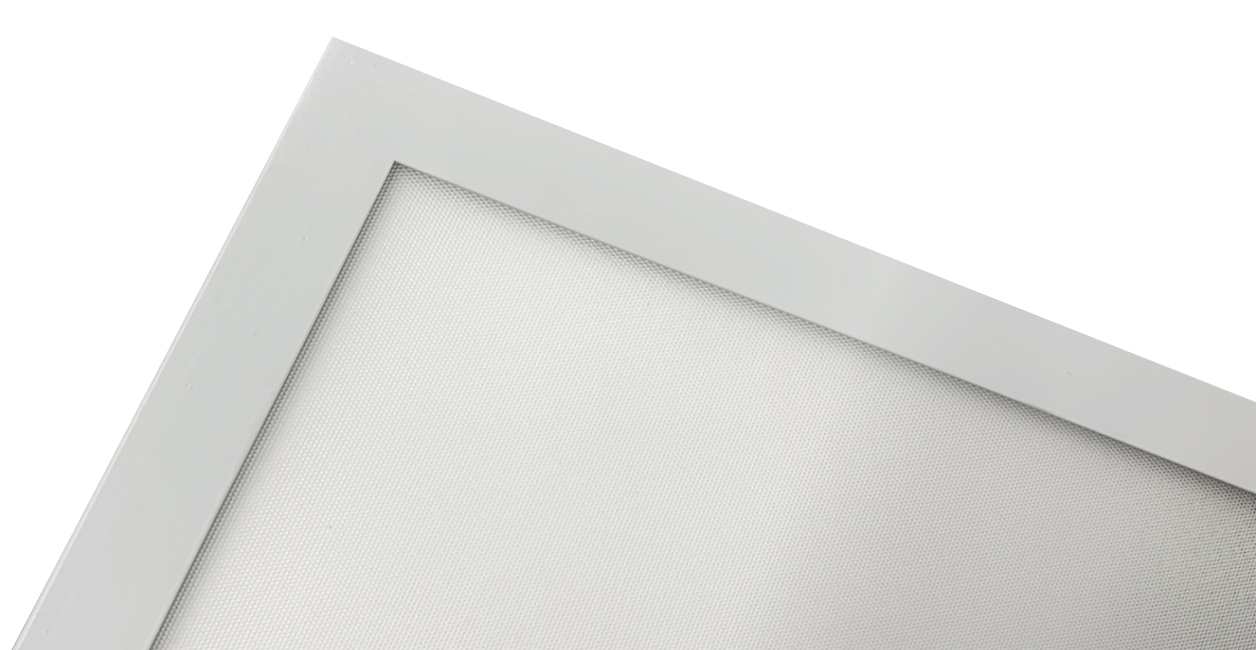 Edge-lit UGR<19 Panel Light
In the case of OLAM panel light, the edge-lit light structure was used to solve the customer's important problem of light softness and dazzling light, which was a challenging experience. Take a closer look at how we analyze the needs of our customers, how can we help reduce light damage to the eyes, save energy and protect the environment while improving their overall office image
Ceiling Embedded Installation
Usually installed in the ceiling, since it allows air circulation through the sealed ceiling in indoor area.
7 Benefits of UGR<19 Panel Light for Workplaces
Even illumination: Smooth surface and no dazzling. LED Panel Light provide a equal, balanced distribution of light through the designated area or entire space.
Energy-saving: adopt the heat dissipation design of LED edge-lit technology, with ultra-low power consumption, saving more than twice than traditional LED source, which significantly reduces running cost.
No ultraviolet ray: Compared with incandescent light bulbs, lighting from Panel lights is harmless.
Long lifespan: For an estimated lifespan of 50000 hours or even 100,000 hours, there will be less maintenance cost, almost 10 times longer than normal spotlights.
Support dimmer: 0-10V an DALI dimming for option. Based on different work environments, Panel Light can add a smart dimming system to control the brightness. Modern adjustable lighting, especially, construct a comfortable working atmosphere for employees.
FAQ of Air Slot Panel Light
Watch Videos to learn more about AS series Panel Light