When it comes to lighting your parking lot, LED technology is the optimal choice. Gone are the outdated HID lights and high-pressure sodium fixtures. LED lights offer an efficient and cost-effective solution, maximizing performance and visibility. They not only enhance safety and deter illicit activities but also provide options for customization.
Typically, 80-90% of the lamps in a parking lot are standard, while 10-20% require additional features such as sensors and emergency functions. Emergency functions involve battery-powered operation during power outages, ensuring the lights continue to work. Sensor functions are commonly used in aisles and other specific areas, allowing the lights to respond to motion.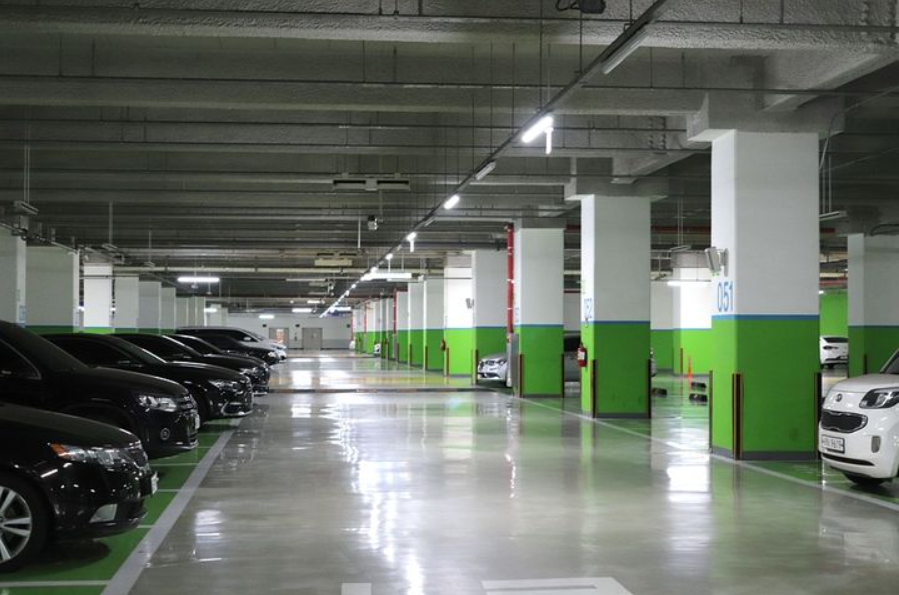 Let's explore the benefits and options of LED lighting solutions for parking lots in this comprehensive guide.
Basic Requirements for Parking Lamps
Parking lamps are the underground and outdoor lighting fixtures usually fixed on parking lots' walls and driveways. This type of light is referred to as shoebox lighting and is rectangular. Below are the basic requirements for parking lamps:
● General Layout
One of the major things to consider when planning to fix parking lot lighting is the general layout. Hence, it is required that parking lamps fit into the general layout of where they would be installed. The fixtures should be positioned in places where they will be most beneficial. Businesses that experience high traffic in some areas of the parking lot, such as entrances and intersections, should be properly illuminated for visibility and safety.
● Lighting Fixtures
Picking the right fixtures for your parking lot is equivalent to having a well-illuminated space. You can install your light poles in a way that defines the general layout well. The Illuminating Engineering Society (IES) has rules guiding the installation of vertical poles, and it is required that you consider them when installing your fixtures.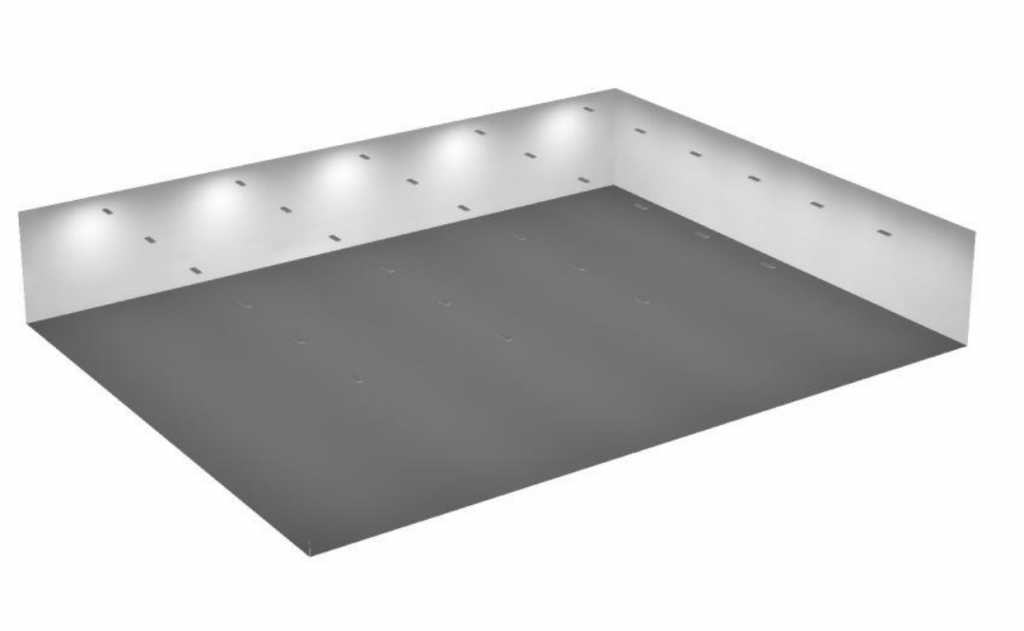 ● Illumination Levels and Uniformity
To achieve the desired illumination, the amount of light and its distribution are two major factors to consider. Effective illumination ensures that all the areas in the parking lot are well-lit. On the other hand, uniformity prevents shadows that may form and cause obstruction and less visibility. You should adhere to the guidelines that guide the illumination requirements during installation and design.
● Color Rendering Index and Temperature
The coloring rendering index of light sources measures their ability to show the colors of objects clearly. High CRI values help the users to see clearly and discern color better. This feature is needed to enhance the parking lot's users' visibility and safety.
On the other hand, the color temperature influences the overall appearance of the parking lot. It also affects the brightness of the space. For example, if the temperature is high, the space will be cool, while a low one will give a warm parking lot,
● Energy Efficiency
The energy required to operate the parking lot is high. Therefore, it is important to prioritize energy efficiency and sustainability when purchasing your parking lot lamp. Efficient lighting will help to reduce energy costs significantly, thereby making the business owner save more.
● Mounting Height
The mounting height is the major determinant of how light is distributed in a place. This means the light distribution is directly proportional to the mounting height of the fixture. As the height increases, the distance between the base of the light poles and the fixture increases, giving more illumination to the parking lot. Considering the cost and effectiveness, the normal mounting height is about 20 inches or higher.
● Light Controls
There are different lighting controls. The basic ones can turn the light fixture on or off at a specific time and for several hours. The complex sensors can dim the fixture and gradually increase its brightness until the place is lit to a particular degree.
Examples of sensors include simple light switches, photocells, occupancy sensors, and wireless controls. These controls are one of the basic requirements of parking lot lighting.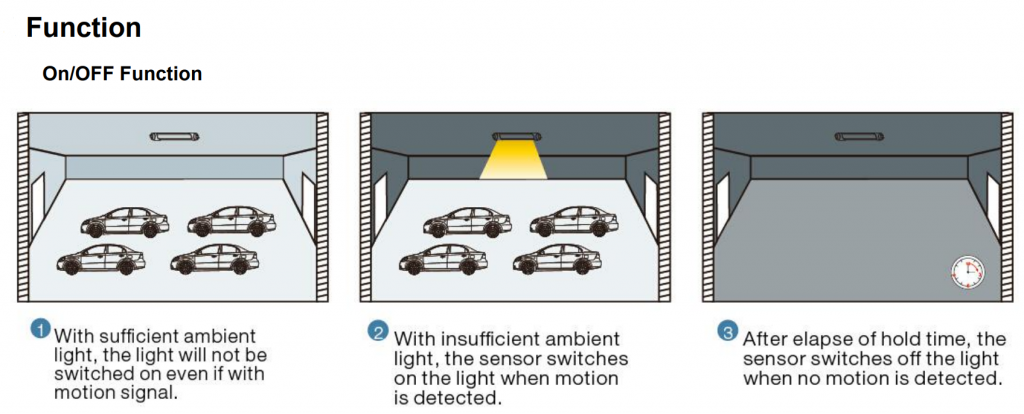 Series of Lamps Suitable for Parking Lots
Light-emitting diodes (LED) are now the new standard for parking lot applications. It is widely used because of its higher energy efficiency and better performance compared to previous lighting solutions. LED has high-quality illumination and good dimming capabilities, making it the first and ideal choice for parking lot lighting.
At OLAMLED, we have the LED tubular light that is most suitable for the color and brightness your parking lot needs. The series IP67 IK10 is a versatile and robust lighting solution that can brighten up your parking lot while being energy efficient. Interestingly, it comes in different lengths and power and can be mounted horizontally or vertically.
Definition of the Parameters of IP67 IK10
One of the things that business owners look out for when purchasing their parking lot lamps is the parameters. Below is the list of the parameters of our favorite tubular lamp for parking lots:
Metallic end cap: Stainless steel 304L/316L
Index of protection: IP67
Beam angle: 1200
Luminous efficiency: 130lm-150lm/W(clear)
LED source: Edison SMD 2835, CRI>80Ra
Lamp body color: Clear/opal
Power factor:>0.95
Housing material: PC/PMMA
Anti Collision: PC(IK10)
Temperature: (-200c)- (+500c)
Waterproof rate: IP67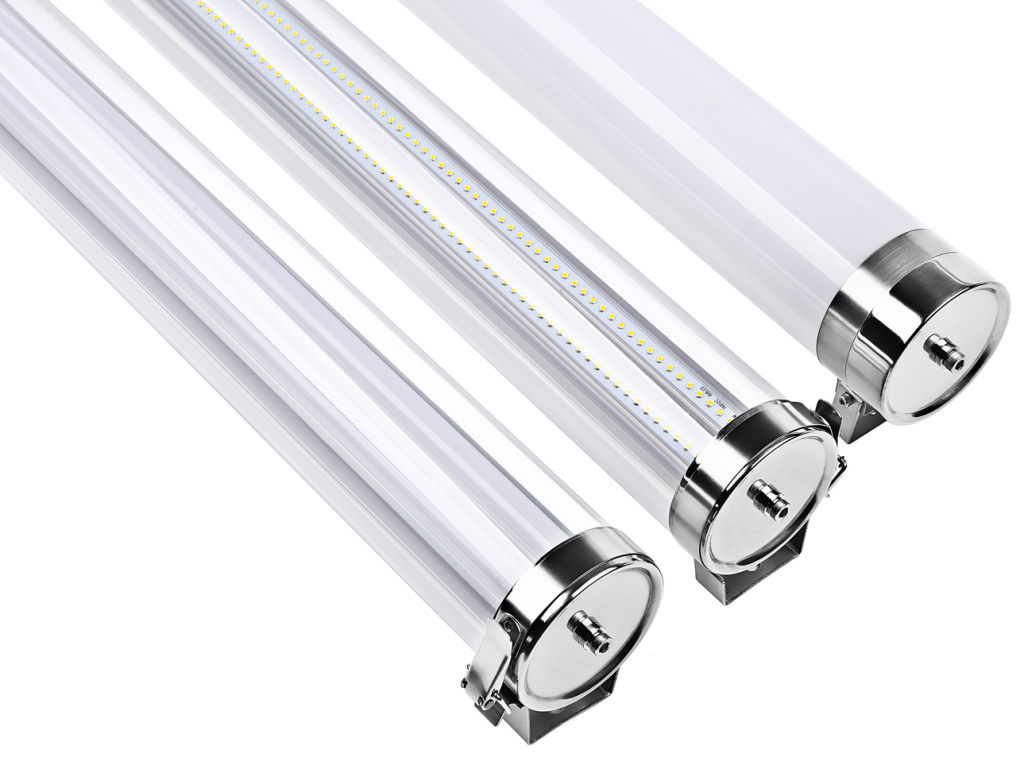 Characteristics of the Series IP67 IK10
Here are the characteristics of the series IP67 IK10 tubular lamps, which are designed for parking lots:
● Best for Dusty and Wet Industrial Environments and Hard Conditions
This LED tubular lamp is certified with an IP67 rating, showing its excellent protection against dust and water. Also, this feature makes it suitable for outdoor use. In addition, its construction makes it highly resistant to shock or damage.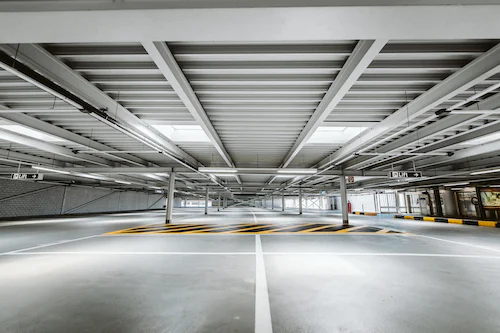 ● Maximum Heat Dissipation and Efficiency
The IP67 IK10 uses a PC housing that ensures maximum heat dissipation and efficiency. The housing protects the light from dust and other external factors. Adding to its layer of protection is the tempered glass cover, which can withstand temperatures up to 70 degrees Celsius. In addition, the cover adds a high level of energy efficiency to the lamp.
● High Durability and Resistance to Corrosion
The IP67 IK10 LED tubular light comes with a 304L/316L Stainless Steel End Cap, which adds to its durability. It makes the lamp more durable and resistant to external damage. 304L/316L Stainless Steel has excellent resistance to grain boundary corrosion. It also has good corrosion resistance without heat treatment in a temperature range of 196 to 800 degrees Celsius. This feature makes it useful for different applications.
● Ability to Withstand High Temperature
The OLAMLED tubular LED light is certified with IP67 IK10 ratings. This feature shows it can withstand high temperatures up to 70 degrees Celsius. Also, it protects against dust, water, and other damage. Moreover, it can be used in environments that contain fumes, gas, or solvents. It has excellent light and energy efficiency.
● Versatility
The OLAMED LED tubular light is versatile because it is available in the linkable and non-linkable versions. The linkable type links multiple lights together, which is most preferred for large-scale applications. Tips of linkable type include:
AC Input side 2
With a connector on each side
Standard product without wire
The non-linkable type is the best option for installation in a smaller space. No matter the size, the OLAMED LED tubular light offers excellent performance and high durability in any environment where it is installed.
Precautions in the Selection of Parking Lamps
When planning for the safety of your organization, your parking lot is of utmost importance. High-quality lighting at your parking lot will enhance its safety and visibility. Below are the precautions to take when selecting parking lamps:
● Choose the Correct Type of Fixture
The first thing to note when selecting parking lamps is to choose the right type of fixtures. The fixtures suitable for the parking lot will depend on the space, and your specification for brightness, lifespan, and energy consumption. Check if your LED device has the correct size and voltage for your parking lot application. Also, ensure that the length of the power cords you want to use can cover the desired space comfortably and reach the power supply.
● Choose the Right LED for Your Parking Lot
As explained earlier, LED lights are the perfect choice for parking lot lighting. When it comes to outdoor lighting, you can not go wrong with LEDs. You should be careful when choosing parking lot lamps to ensure you choose affordable energy-efficient ones with long lifespans.
● Have a Detailed Installation Plan
It is important to have a detailed installation plan to make it smoother and quicker without any significant problems. A good plan will have the following:
The list of materials needed
Steps involved in the installation
Potential risks associated with each step
●Use Motion Sensors for Efficiency
Motion sensors help to detect when people and vehicles enter the parking lot by turning the lights on and off. This helps to save energy and prolong the life of the lighting system. It also increases safety by turning on the light when it notices any movement, thereby preventing criminal activities. When choosing the right sensor, ensure you:
Install the sensor at a height of about 8 – 12 feet above the ground in a way that there will be no obstruction to its view in the parking lot.
Clean the sensor lenses and surrounding areas to avoid the buildup of dirt and debris, which can obstruct the sensor's view.
Ensure you test at intervals to ensure it is functioning well and is still responding to motion triggers.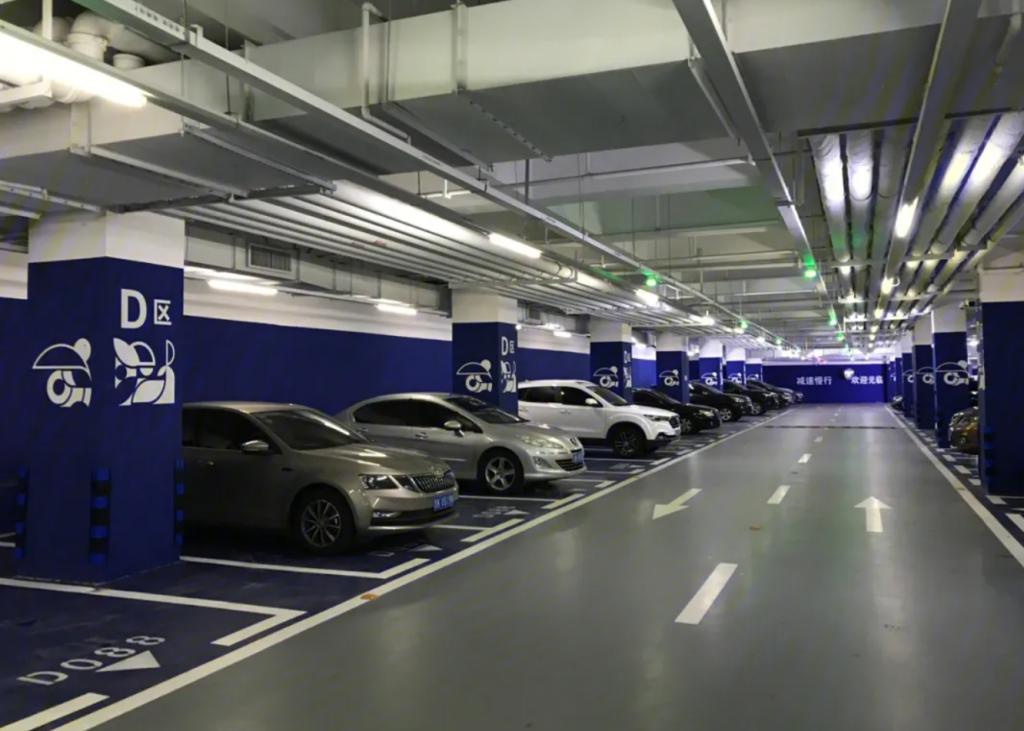 ●Ground Your Lights
It is vital to ensure that you ground your light after installation. This is to reduce the chances of electric shock that can happen through lightning strikes. By doing this, you will prevent damage to lives and property.
● Light Pollution
Preventing light pollution is one of the precautions to take when planning your parking lot lighting. Light pollution is a result of bad lighting design. It is when a light source projects light on an area that is not needed, causing obstruction or disturbances. Hence, ensuring your parking lot light does not cause pollution is important.
Make Your Parking Lot Safe and Attractive With OLAMLED Parking Lot Lighting Solution!
Lighting choices are a critical component of your parking lot. Apart from giving your visitors a good and lasting impression, it makes your organization safe, attractive, and stand out.
Are you considering installing LED tubular lights with appropriate lighting, visibility, and energy efficiency in your parking lot? Worry less. At OLAMLED, we are uniquely positioned to offer lighting solutions for your parking lot.
Having an engineering design and development team with over 17 years of industry experience, we can provide various LED tubular lights suitable for parking lot applications. We have our own production and quality control team that ensures you get the exact product you ordered and protects them until they are produced and shipped.
If you need the right LED parking lot light for your commercial and industrial property, OLAMLED is here. We have plenty of fixtures you can choose from and guides on installing and maintaining them. Therefore, let us know if you need help with your parking lot lighting. We will be glad to help.
Do not hesitate to contact us today!