LED lights have, in recent years, gained significant growth in their demand, and China is seen as an emerging player in the LED lighting industry. When looking for the LED lighting manufacture vendor, the Chinese vendors are at the top of the list.
There are many reasons to choose Chinese manufacturers, including their inclination towards innovation and advancement in technology, their capability to adapt to energy-efficient lighting solutions, and much more
If you are also searching for the perfect LED lighting vendor from China, you are at the right place. In this article below, you will find the top 10 LED lighting manufacturers offering high-end and energy-efficient LED lighting solutions.
So, let's read below and learn about the different vendors and their backgrounds, followed by their popular LED lighting products.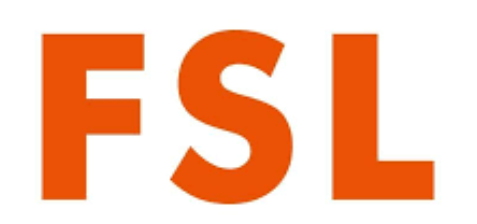 FSL stands for Foshan Lighting Company which was established in the year 1958 and since then has been developing energy-saving lighting products in China. They have various flights in LED categories, suitable for indoors and outdoors.
This company has established itself as a leading player in the Chinese lighting industry due to its versatility of products. Its high-quality LED lighting fixtures are known for their durability, excellent performance, and efficiency.
The team at Foshan Lighting comprises skilled engineers and designers who ensure that the products manufactured are continuously improved.
They aim to ensure social compliance as well and hence have a lot of emphasis on the environmental friendliness of their products.
The LED lighting collection of FSL is quite versatile and includes LED batten lights, LED spotlights, LED candle bulbs, and LED filament bulbs.
FSL has a robust distribution network, and hence they can easily reach customers around the globe. They are committed to customer satisfaction and have very strong after-sales support.
Their products are dedicated to high quality and innovation, which is one of the reasons that they have earned a prominent position in the lighting industry of China.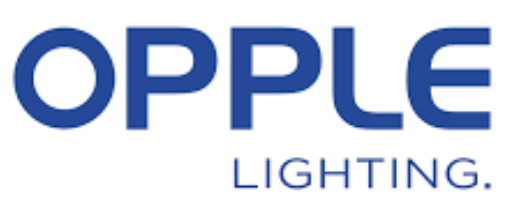 Opple Lighting is China's leading LED lighting manufacturer that came into being in 1996. They have grown in the past few years at a significant pace through their innovative and advanced ideas incorporated into their LED products.
The company has created a global presence and has turned itself into a recognized brand that is not only demanded in China but worldwide. They offer a wide range of lighting products, including spotlights, downlights, bulbs, panels, and tubes. All these products are based on LED technology.
The application of Opple's LED products can be seen in commercial, industrial, and residential sectors for indoor as well as outdoor lighting. They ensure that their lighting products focus on longevity, energy efficiency, and innovation.
Opple lays down a strong emphasis on quality control, which accounts for the components used in the making of LED products and the manufacturing process. They look forward to ensuring that these products meet international standards and have achieved certifications like ISO 14001 and ISO 9001.
LED lighting at Opple is backed by strong customer service; their advanced mechanics and high-quality products are to vouch for.

TCL is a multinational company operating in different global zones along with China. It was founded in 2000 and since then has developed multiple products. Its LED lighting products are offered in a diverse range, and the best part is that each of the products is highly innovative and energy efficient.
The collection of LED lighting products from TCL includes LED tri-proof lights with sensors, office LED standing lights, shop LED track lights, downlights, spotlights, and much more.
This diverse range of LED lighting products from TCL ensures durability and offers a high performance, meeting the lighting needs of all industries.
Their lights are even suitable for outdoor applications being anti-corrosive and waterproof; you can find a separate range of these lighting products suitable for outdoor use. The main focus of TCL is found to be inclined towards quality and durability, and hence customer satisfaction is achieved.
Yankon Lighting is an LED lighting manufacturer in Zhejiang, China, and has been in this business for decades, having sufficient experience in the lighting industry. They established their headquarters in 1975 and since then have worked hard to achieve a global presence as high-quality LED light manufacturers.
They are known to offer high-end office LED floor luminaries, panels, lights, low-glare lights, and lighting options with sensors. As a part of their experience, they have attained significant expertise in creating lighting solutions that are highly durable and advanced.
They have an extensive research and development department that looks after evolving innovations, and they even invest in cutting-edge technology, followed by employing a team of skilled engineers and designers.
The advanced features of the lighting products they have been producing are commendable. They are versatile enough to cater to every industry, and you can rest assured about their after-sales services too.
Their lighting products are consistent and long-lasting, and they even have a vast distribution network to ensure their products are supplied globally. Their technical assistance at every stage is also commendable, and they cater to small and huge orders quite effectively.


OLAMLED needs no introduction as it is among the finest LED lighting manufacturer vendors. They are known to be the most prominent Shenzhen factory LED panel light manufacturers.
They are known to manufacture LED panel lights with L90B10 edge-lit LED panel lights, low glare UGR<16 LED panel lights, and many more. The ultra-thin design of these panel lights ensures a very aesthetic look, and the illumination is quite appealing.
The best part of choosing these LED panel lights from Olamled is that you can also have your hands on customized versions. The business was established in 2009, and over the past many years, they have gained profound experience maintaining a prominent position in the LED lighting industry.
They have a team of experienced professionals striving hard to research and develop innovative lighting solutions. The main aim of Olamled is to develop LED lighting, which has the finest aesthetics, is open to customization, offers environment friendliness and energy efficiency, and has bright illumination.
Apart from choosing this brand for indoor lighting, many industrial, commercial, and residential projects have also chosen it for outdoor lighting. Their LED tri-proof lights are also quite durable and can handle dust, moisture, and other weather conditions, functioning well despite harshness.
The IP65 IP69K IK10 led tri-proof light is anti-corrosion, waterproof, and highly suitable for outdoor use.
Olamled is also known for its exceptional LED lighting fixtures for offices; you can choose their lighting to ensure your employees have a very comforting and productive day at work. Their office LED standing light is an ideal floor lamp for your conference rooms. Moreover, these office LED floor luminaires are convenient and portable.
Olamled is not only known for its versatile range of products as discussed above; instead, they are highly concerned about the ease of their clients. They ensure that a deep customization option is offered to every client despite a minimum order quantity being provided.
This reasonable minimum order quantity allows its clients to have tailor-made LED lighting products that are according to their requirements and suit their projects.
Olamled controls the entire process of in-house manufacturing of LED lighting products, starting from the design stage and leading to the production stage.
They ensure strict quality standards are maintained. Their vertical setup is ideal to keep everything in look and have end-to-end management of their product manufacturing.
Olamled, apart from being efficient in production, is also efficient in its turnaround time. You can have the samples created within the span of 3 to 5 working days. This speed offered by them is 50 percent faster than the other manufacturers.
The team at Olamled is a mix of engineers and designers from China and abroad. Hence, they can manufacture efficient lighting products by combining their abilities and skills.
As they focus on flexibility, customization, and efficiency of products, they have become reliable and trusted partners for customers looking forward to an optimum LED lighting solution. Their end-to-end management also ensures that the customers get their hands on high-quality products tailored as per their expectations.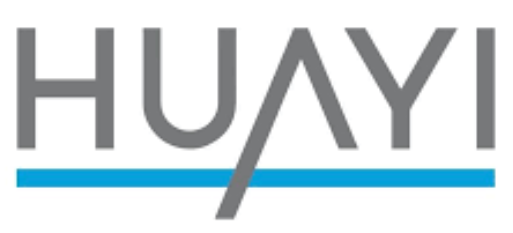 Huayi Lighting was founded in 1986, and since then, they have grown with development and gained a position in the LED lighting industry in China with their highly developed lighting solutions. They have expanded internationally as well as domestically through their network of logistics.
They have grown from supplying LED lighting products to commercial as well as government projects and have also catered to hotels, outdoor landscaping, homes, office, and much more. They ensure to deliver lighting solutions that are flexible, customized, and long-lasting.
Their wide range of LED lighting products comprises LED bulbs, downlights, tubes, panels, track lights, and much more. These lights are set to deliver a long lifespan, performance that is stable, and efficiency that meets the customer's requirements.

PAK is an LED lighting manufacturer in China, headquartered in Nansha, Guangzhou. They have developed two more branches in China, and they are working at full capacity with the same manufacturing regime as it does at the headquarters.
The company offers a wide variety of LED lighting suitable for all industries and residential applications. The product collection of LED lighting at PAK comprises LED panels, track, tri-proof, LED lamps, and much more.
As they have invested a lot in cutting-edge technology, they can manufacture highly innovative products. They continuously keep upgrading their products to allow them to attain more and more user benefits.
Besides innovation, they are inclined towards quality control of these products too; hence strict quality control standards are being applied, and rigorous testing procedures are ensured at every production stage. They aim to meet high-quality standards reporting compliance with international certifications.

Leedarson is a corporation in China that specializes in producing IoT products. These Products comprise controls, cameras, sensors, smart appliances, and lighting products.
Their LED lighting luminaires are high-tech products that work with multiple intelligent functions that amaze people. Due to their thirst for exploring technology and identifying new ways these innovations could be created by adding intelligent features to the lights, they can bring about something new in the industry now and then.
When looking at their lighting products, there is a wide range of light panels, standing floor lamps, outdoor lighting fixtures, and much more. Their lighting products incorporate sensors, automated features, and dimming capabilities.
Due to their inclination towards technological innovations, they have been able to explore and provide something new now and then. They even embrace sustainable practices to ensure that the environment stays undamaged and that energy efficiency in lighting products is achieved.

MLS Lighting was established in 1997 and is one of the leading names in the LED lighting industry in China. The company is known to have developed leaps and bounds, being a key player. They have kept innovation, quality of products, and customer satisfaction at the top.
The applications of LED lighting products offered by MLS Lighting comprise all industries, commercial setups, and residential spaces. The product portfolio of these LED lights includes spotlights, track lights, panel lights, and much more.
The company employs more than 20000 employees, and its engineers and designers are always looking forward to exploring innovations and advancements. They try to incorporate cutting-edge features in the products.
The quality control procedure at MLS is implemented to ensure every process adheres to international standards so that reliability in these products can be achieved. The commitment to quality MLS Lighting is reflected in its comprehensive testing procedures.

YD Illumination was founded in the year 1984 and, since its onset, has been known to produce world-class LED lighting products. They manufacture LED lighting for outdoor as well as indoor applications.
The company has a profound research and development department comprising a high-tech team looking forward to manufacturing new and improved lighting mechanisms. They even focus on intelligent lighting features, and their LED lights comprise these.
YD Illumination holds international certifications like CE, FCC, UL, and BIS. They have their manufacturing factory located in China but tend to serve their clients all around the globe.
Their lighting products consist of flood lighting, LED modules, LED strips, linear lights, and much more. If you are looking for an exceptional LED lighting manufacturer ready to offer outclass LED products that are long-lasting and reliable, then YD Illumination is your choice.
Conclusion
As you have learned about many Chinese LED lighting manufacturers, you must know everyone's specifications and how they manufacture their products.
So, whenever you are looking forward to sourcing LED lighting for your new projects, make sure to have a look at these manufacturers discussed above and get a hold of their LED products; you will never regret it.