Lighting is crucial; it could turn a dull space into a happening one. Hence, indoor lighting is always vital in ensuring a place has stylish and comfortable surroundings.
Indoor lighting not only ensures illumination but even plays an essential role in enhancing the aesthetics of a place.
If you are looking forward to some ideas to brighten your indoor space at the office, you are at the right place. In this guide below, you will learn about 12 ideas you can apply for indoor office lighting.
Apart from this, you will learn about Olamled as a pioneer manufacturer in the lighting industry. You can opt for their indoor lights to enhance your space.
Idea 1: Pendant Lights
Pendant lights hang from a ceiling and are suspended using a rod, chain, or cord. They can instantly elevate a space by adding sophistication and elegance to a room and office.
There is no one kind of pendant light to have. Multiple designs of pendant lights can be chosen. They give a modern look in geometric shapes and could be a great indoor lighting idea.
However, to have an industrial touch, some pendant lights even come up with metal holders and bulbs exposed out of them.
There are many benefits of choosing pendant lights because they can focus on specific areas, so at offices, it could be a conference table, reception desks, etc.
These pendant lights give a very welcoming feel to the office environment, and if you have chosen the accurate color temperature, you can make your staff feel productive too. It is suitable in areas where you need to add better visibility by reducing shadows and glare.
Olamled offers a wide variety of highly functional pendant lights that can be adjusted according to your requirements. You can have the height of these lights adjusted as per your preference, and also, if you want, you can add dimming options or have them in any color temperature you need.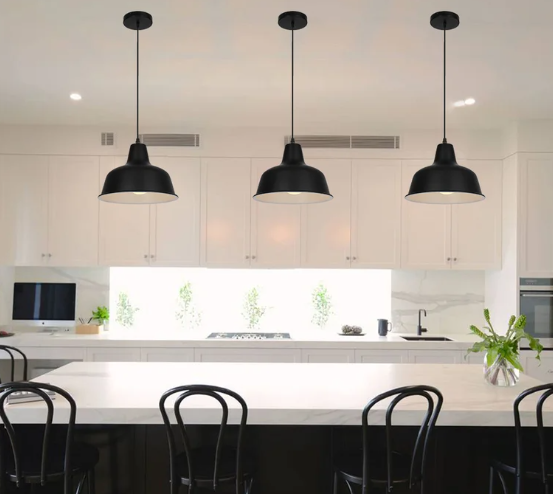 Idea 2: Recessed Lights
Recessed lights are installed in the ceiling and can also be called downlights. They give a very minimalistic look to the office spaces, seamlessly uplifting them.
There are many applications for recessed lights, and they are ideal for indoors in offices and residential spaces. They offer ambient lighting, which is distributed evenly throughout the space. Hence, no shadows are created, and well-lit surroundings are contained.
These lights are highly suitable for highlighting artwork in the office and any other architectural details. They even help save space by being fixed into the ceiling and giving a modern look.
Olamled offers highly adjustable recessed lights with multiple angles, and you can achieve a seamless ambiance at the workplace by choosing the recessed lights from Olamled as an indoor lighting idea.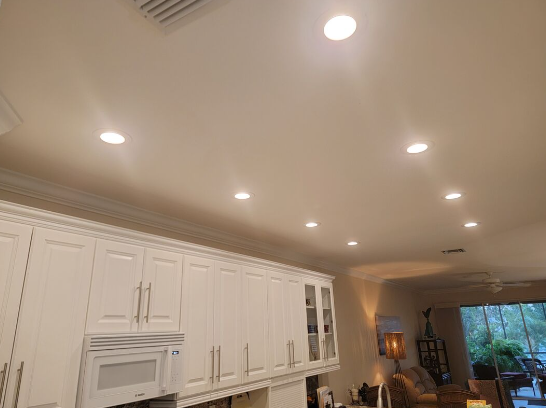 Idea 3: Wall Sconces
As the name suggests, wall sconces is a wall-mounted lighting fixture that fulfills the task of decorative and illumination purpose of lighting fixtures. It enhances the ambiance of the office space, and there are many kinds of wall sconces widely used in different layouts for lighting purposes.
They can look like candle holders offering warmth to the surroundings or could have lantern layouts offering a vintage appearance; there are swing arm wall sconces which are adjustable.
There are many benefits of choosing wall sconces for office spaces, as they highlight specific areas on the walls and draw attention to the architecture on the wall.
They even save space on the floor by being mounted on the walls and saving table space. Hence the workstation faces no compromise on the part of space.
Olamled offers high-quality wall sconces in different designs and layouts, so you can add a charming look to the walls of your offices by opting for them. You can have a customized version for your official space too.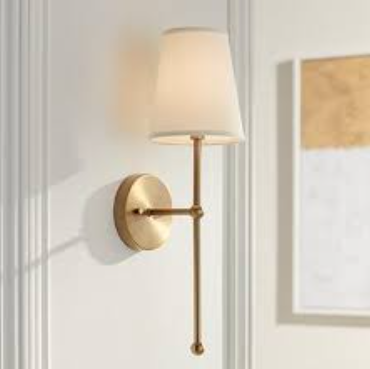 Floor lamps are popular indoor lighting ideas offering a welcoming look to the official spaces. They are moveable and can be positioned differently to achieve the required lighting effect.
The floor lamps vary in styles and colors; you can have focused flooring lighting options too.
There are tripod floor lamps that comprise the legs and give a very aesthetic appeal. Moreover, the torchiere floor lamps are used for upward lighting by diffusing the lighting all over the space.
There are multiple benefits of floor lamps, and they can offer task lighting, offer movability, and many colors and styles. It gives a lighting effect in layers which is itself very appealing.
Olamled offers a variety of floor lamps, and LED standing floor lamp is one of the finest choices because it comes with multiple features like daylight and motion sensors and dimming options and can be used as an up and downlight.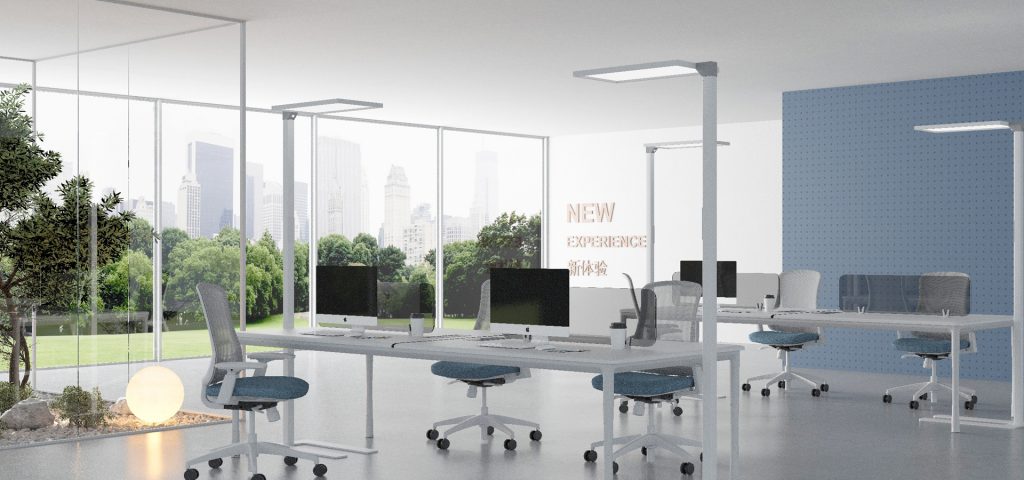 Idea 5: Table Lamps
Table lamps are always trendy and have been in the trend for ages. The best part is that these lamps could be used for household and office lighting. They fulfill the purpose of illumination and also ensure decorative purposes.
They are easy to use as they can be placed on any table and plugged in. They give a classical appearance and have multiple layouts. The ceramic ones have a glazed finish and nice-looking designs. The metal ones look sleek and provide a nice contemporary appearance. The glass table lamps give a transparent effect enhancing any space in no time.
Many reasons make table lamps a suitable option for offices, and these may include the provision of task lighting, reduction in eye strain, better productivity, creating of an appealing environment, and adding a decorative look to the surroundings.
These table lamps are highly convenient because they are portable and can be moved when needed. Moreover, these come with dimming features, which also ensure flexibility in lighting brightness.
Olamled is one of the leading lighting manufacturers, and the table lamps available are versatile and ensure a modern look in office spaces. It is one of the finest manufacturer light ideas which enhance a space in no time, providing versatility and purpose.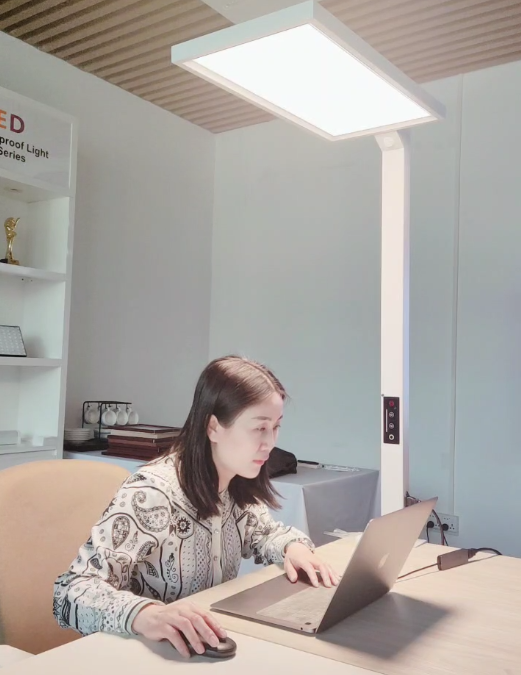 Idea 6: Chandeliers
Chandeliers are eye-catching and give a luxurious look to the dining area of the offices. These are among the finest statement lighting fixtures, which have different structures and sizes to choose from.
Chandeliers usually have crystals that shape and reflect light dazzlingly, adding charm to the overall space. There are many benefits to choosing chandeliers, and they create a stunning effect that improves the aesthetics of a place.
They have multiple bulbs, and most of them also come with dimmable switches, which allow you to adjust the brightness level of lights. The formal dinners are usually conducted in the dining area of the office, and these chandeliers could look quite appealing.
Olamled designs and manufactures some beautiful-looking exquisite chandeliers that look glamorous and also help you achieve the lighting purpose very well. If you need a luxurious look in the office dining area, this could be one of the finest light ideas.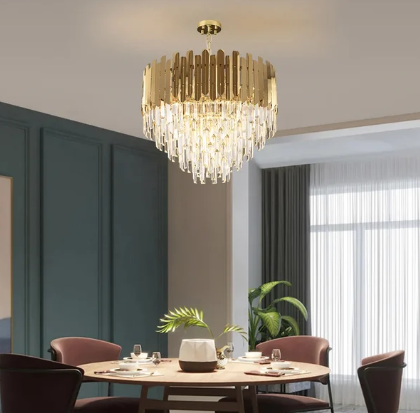 Track lights are ideally popular at workplaces and comprise a track of lights that are either mounted to the wall or the ceiling. These lights are adjustable and can be positioned the way needed.
Track lights are linear, curved, or angled, depending on the requirement. The linear lights illuminate specific places, the curves help create different patterns, and the angled ones highlight the corners that are needed to be focused.
Track lighting provides directional lighting, useful for areas where any focus is also needed. There are different ways these lights can be experimented with. Moreover, these lights save space and are ideal in workspaces where the area is less and cannot cover the lights.
Olamled is widely known for its excellent track lights; you can have hands-on track lights that are linear as well as the ones in the panel form. These are available in different wattages, and the best part is that they can be used for more than 50,000 hours, being highly durable.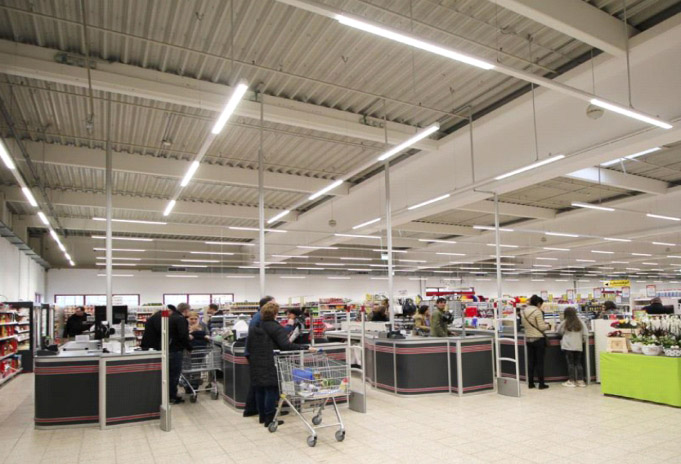 Idea 8: Ceiling Fans with Lights
Ceiling fans with lights are always a perfect addition to any place. They do the job of two things being one object and offer stylish functionality by serving dual purposes. Offices may be equipped with such lighting fixtures.
They're different designs in which these ceiling fans with lights could be opted in, and some of the models may even comprise a remote control that can help change the fan speed and brightness of the light.
They are ideal because, along with uniform lighting, they even offer consistent air circulation with added features. One of the most significant advantages of having them is their dual feature that serves two purposes, and there is no need to have extra clutter on walls, ceilings, or floors in the form of light.
Olamled constantly explores innovations to provide its clients with something unique every time. Therefore, these lighting fixtures with fans always look perfect and can be customized according to your preferences.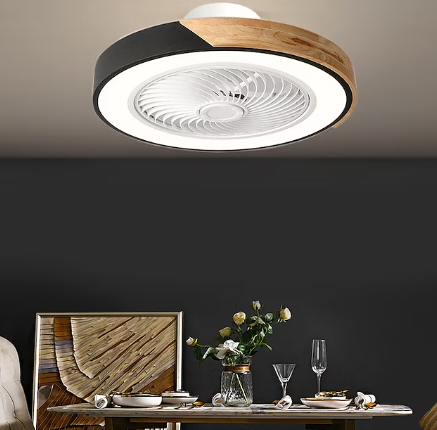 LED strip lights are quite a good choice to change anything into an appealing space, these LED strip lights are very flexible and have many small LED lights which are energy efficient, and the strip has an adhesive at the back, which allows them to stick anywhere you want.
Many colors are present in such lights, and some even are color-changing strips that use the primary colors and keep changing to the secondary color options now and then.
They have accent lights to offer and illuminate any space where you like to showcase your stuff. Hence, they are quite suitable at workplaces when some specific projects need to be highlighted.
These lights are also very easy to install because of the adhesive back they have and hence can easily be attached anywhere needed.
As Olamled is a leading manufacturer of led lights, you can always have these led strip lights from them, which will be high-quality lights with added specifications and offering multiple light effects.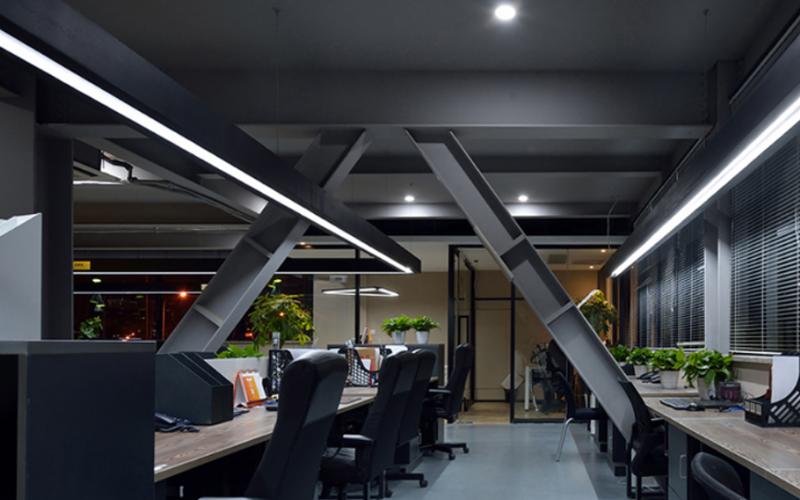 Idea 10: Indoor Plant Lighting
Indoor plant lighting ideas are ideal for enhancing the environment by adding lighting to the plants and enhancing their beauty in case the sunlight is absent. Indoor plant lighting can be attained at multiple intensities, and different color temperatures can be opted for.
LED lighting solutions are ideal for plant lighting as they are energy efficient and do not damage plants with unnecessary heat. Olamled offers excellent solutions to those looking to enhance their plants with lighting solutions.
Indoor plants enhance the overall environment by adding some natural touch and greenery, and Olamled enhances its beauty with its lighting fixtures; hence a balanced blend could be achieved.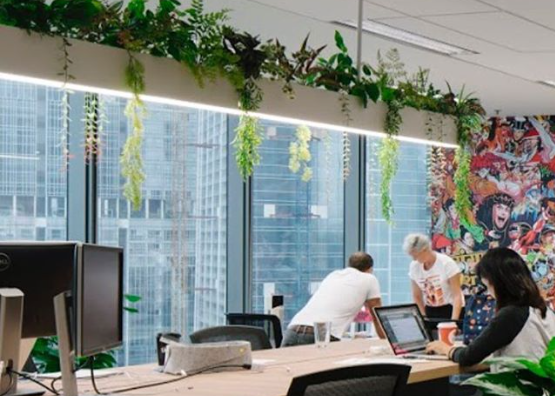 Idea 11: Smart Lights
Smart lights, as the name suggests, are innovation-oriented lights that ensure convenience and are equipped with lighting solutions. These lights have advanced technology and hence add a lot of ease.
These smart lights can be used by way of apps and also by giving voice commands. You can turn on or off or dim or brighten the lights by giving commands. These lights even have timers that can be set to turn off or on, and you can even customize your entire lighting setup through these lights.
There are multiple benefits of these lights, which are fully automated and energy efficient; hence you can always save on your electricity bills. They even have sensors that detect movements and automatically turn them on or off.
Smart lights are highly customized lights, and Olamled offers a customized solution for such lighting. You have these smart features added to your choice of lighting, and at the same time, you can choose what you need in them, for instance, the color temperature, sensors, sizes, and dimming options.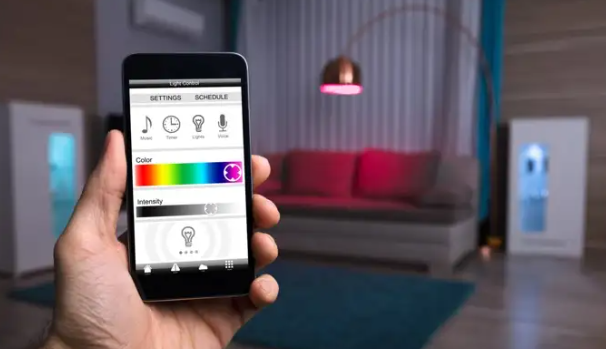 Idea 12: Novelty Lights
Novelty lights are theme-oriented and come in different shapes and layouts, and you can add a personalized touch to the official environment using these lights.
These lights may be in shapes like stars or letters, so you can choose what you need according to your preference. For instance, you need to enhance the logo of your business. You can have it in these lights; all the letters in the logo can be created as novelty lights.
On the other hand, these lights give a decorative look and provide a very cozy environment. They can be used as accent lighting and add playfulness to the overall environment by making it welcoming.
Olamled is a one-stop solution offering you a wide variety of novelty lights where you can have customized sizes and shapes for your offices designed according to your preference.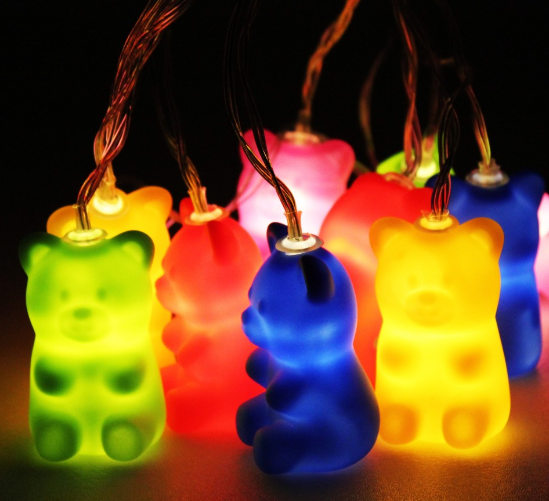 Conclusion
After you have gone through these indoor lighting ideas shared above, you must be well aware of designing the indoor lighting of your office now. You can always choose Olamled as your lighting advisor and take their opinion; you will surely love the outcome.
Olamled has been in the industry for the past many years and has gained a significant level of experience and expertise. Getting in touch with them for all kinds of lighting solutions may benefit you.