Introduction
LED products are the talk of the town these days because of the impeccable benefits they offer. LED products can consume less energy and provide better illumination at the same time.
These products ensure that energy costs are reduced, and the environment is protected from emissions. These LED products are sustainable choices that ensure people who are using them and people who are living on earth are not impacted negatively by them.
However, when looking at LED products, many such products comprise LED technology. Hence, it is essential to ensure that each has a well-maintained quality, stays up to the mark, and does not perform unacceptably.
As much as it is essential to choose LED products, selecting the ones with excellent quality is also equally important. There are different ways in which the quality of these LED products could be controlled to ensure better output.
This guide below will feature a detailed insight into the methods and significance of controlling the quality of LED products, and you will learn many things on this subject. So, let's read below.
Significance of LED Products
LED products are gaining significance globally, so their manufacturing is also increasing. Still, there are some reasons for them to be highly important for their use almost everywhere, be it industrial space, commercial, or residential.
Some of the reasons that make these LED products significant are as follows:
Energy efficiency is one of the most important things to consider when assessing LED products' benefits. They are highly energy efficient compared to traditional products and consume far less energy, producing quality light. Hence the consumption of energy reduces, and the bills even cut down.
LED products are even durable; if you consider traditional lighting opinions, they have a significantly less life span; however, as far as LED ones are concerned, they have a life span of more than 20 times longer. Hence, the need for maintenance and replacement is eliminated, and their durability remains up to the mark.
LEDs are environmentally friendly; they have a reduced carbon footprint because of their energy efficiency. They consume less energy, and hence natural resources are conserved. Moreover, greenhouse gas emissions are even reduced. The materials used by LEDs also are free from hazardous elements like mercury, which are challenging when it comes to their disposal.
LED products have a lot of room for versatility, LED technology is extensive, and hence, when it comes to its design and functions, it could be implemented in numerous ways. For instance, multiple shapes, colors, sizes, and many flexible control features could also be introduced.
The performance of LED products is much improved from the traditional ones; if you consider LED lighting, you will observe that these lighting solutions are instant and flicker-free. Whereas the ones that are traditional flicker and black in color rendering capabilities, which LEDs don't.
LED products help save costs in the long run; though the initial costs of installing them are high, with time, the savings on energy costs and lower requirement for maintenance helps save money.
LED technology is continuously advancing and is ensuring to bring more efficient and innovative LED products. These are highly automated, offer color changing, and can even be integrated with control systems.
Factors that Affect the Quality of LED Products
The quality of LED products is essential, certain things may have an impact on the quality of LED products, and these may comprise the following:
Quality of the LED Chip
The main role of LED products is the LED chip, which determines the lifespan and performance of the LED products, and hence it needs to be of the best quality. When LED chips are of high quality, the color, lifespan, and efficiency of the lights increase, and sourcing these chips from a reputable manufacturer is very important.
Material for Manufacturing LED Products
Material selection is a crucial part of manufacturing everything, and the same applies to LED products. If the quality of materials used for manufacturing LED products is good, the outcome of the actual LED product will also be protected.
Choosing materials capable of resisting environmental factors, having better thermal conductivity, transmitting light properly, and much more is imperative. If the material is of poor quality, the performance, as well as the longevity of the LED product, is compromised.
Making Process
The manufacturing process which is opted for making the LED products also has a role in determining their quality.
Handling components, placement of LED chips, soldering of LED chips, and assembling the entire product must be up to the mark. If there is a loophole in any of the processes, an LED product might be a failure.
Heat Dissipation Mechanism
LED products are subjected to electricity, and they might heat up. Hence, a proper heat dissipation mechanism ensures they perform well and last longer. There is a need for appropriate heat sink materials which help with thermal interference and maintain the temperature of the product.
Driver Circuit
The LED driver is also an essential aspect that needs attention in an LED product and is responsible for controlling the current supplied. When the quality of the driver circuit is up to the mark, the current supply is stable and flickering issues are eliminated.
An appropriate driver circuit helps to ensure that dimming is regular, there are no voltage fluctuations, and the power is delivered efficiently.
Optical Performance of LED Products
Optical performance should be the foremost consideration when ensuring the quality of LED products. It will consider factors like the accuracy of colors, consistency of color, and light distribution, which should be even.
Moreover, the optical design of the LED product should be backed with color temperature control and CRI; it will help achieve satisfactory lighting results.
Testing and Control
Testing and control are the prerequisites of LED products, and every manufacturer must allow the LED products to pass through testing procedures so that any defects can be identified and fixed on time.
What Risks Associated with Low-Quality LED Products?
If the quality of LED products is not up to the mark, it could be subjected to multiple issues and risks, and this not only has an impact on the users but even the reputation of the manufacturers is affected.
Some of these risks which may be associated with the low quality LED products are as follows:
The performance of the LED products may be distorted due to low quality, and it could be in the form of light output, distribution of light, and accuracy of the light color. This could also lead to a high failure rate; hence, the life of LEd products could be shorter, requiring frequent replacements.
LED products that have low quality also cause a safety hazard; these might have improper insulation, the wiring could be poor, and the components may be substandard. This could increase the risk of short circuits and other electrical hazards.
The quality of light even impacts health; some LEDs emit blue light to a higher level which causes a problem with sleep patterns and even eye strains which is unhealthy in the longer run.
Low-quality LED products also have an environmental impact, and since they are frequently replaced, they lead to an addition in the waste that impacts the environment.
LED products that are low quality also may not deliver what they have been advertised for, and hence rather than consuming less energy, they may end up consuming higher energy.
How to Ensure Control on Quality of LED Products?
Since there are many risks associated with a low-quality LED product, it is essential to ensure some controls on the quality to manufacture LED products worth investing in. Some of the ways that allow you to ensure quality control of LED products are as follows:
Implementing Testing Procedures
Establishing testing procedures at different stages during the production of LED products is imperative. This will consist of testing the materials that are used for processing, the testing of the process itself, and also the final products. Doing this will ensure that the product's manufacturer meets the specified criteria and standard of quality.
The testing process helps ensure that the device is performing well electrically, the level of thermal performance, and the reliability of the final product.
Choosing a Reliable Component Supplier
LED products are manufactured using different components, and the quality of components used for making them also plays a role in the quality of the LED product itself. Hence, paying attention to these components and purchasing from reliable and reputable suppliers is imperative.
Suppliers should be evaluated by keeping an eye on their track record, certifications, and how they test their components. By doing this, one can rest assured that the components used in LED products are up to the mark.
Following standard certifications and regulations during manufacturing
To ensure the quality of LED products, following the regulations and complying with industry standards is also needed. Standards like UL, CE, and ISO certifications allow manufacturers to produce products in line with the requirements. Therefore the final product has high quality and meets all safety requirements.
IQC Area for Material Inspection
IQC stands for Incoming Quality Control; this area should be designated for material inspection so that the material and components coming from suppliers can be inspected and tested.
This area for testing must be equipped with trained staff and equipment, which allows testing procedures to take place effectively so that the material that meets the quality standard can only be used.
Inspection of Final LED Products
Once the final LED products are ready, a detailed inspection should be conducted, followed by testing. This would include performance testing, testing for functionality, and ensuring that these products adhere to the specifications.
While testing their electrical performance, color consistency and reliability must also be checked, and visual checks should also be conducted to identify any defects.
Olam Lighting product's quality control focus
Olam Lighting has its focus on quality control which they have designed through a step-by-step process that includes the following:
IQC- All materials are inspected and tested before production
IQC stands for incoming quality control, and in this step, the quality of all the components and materials that are coming in is checked. They make sure that every product meets the specified quality standards. This may include the LED drivers, chips, and all the other essential components.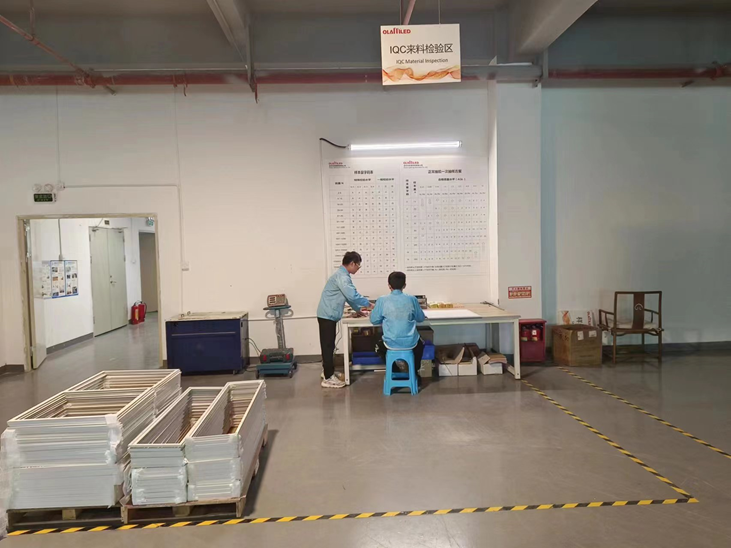 IPQC- For every order, make 1st sample to check, Make sure all the details are correct, and then mass produce
IPQC stands for In-process quality control, so Olam Lighting ensures a sampling approach is undertaken when it comes to the procedural process. The company produces the first sample for every order and ensures that it is according to the given details and is up to the mark.
After being completely satisfied with the quality of the sample, they look forward to mass production, this saves time and money, and if any defects exist, those could be addressed.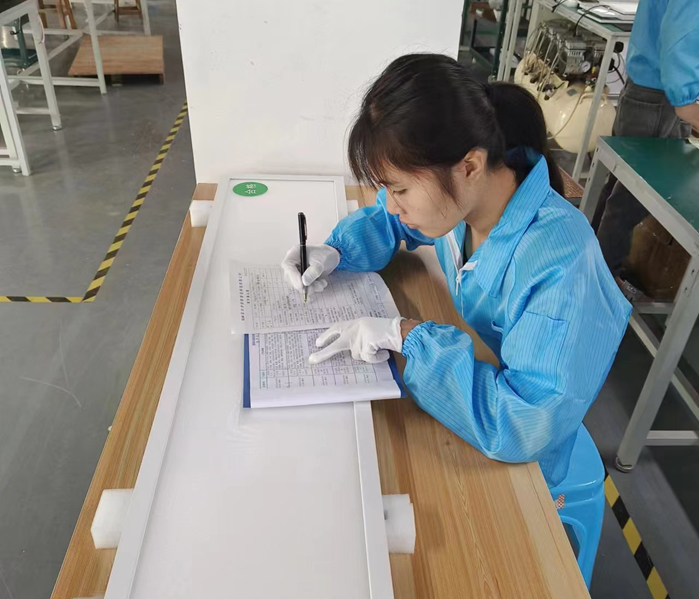 OQC- All products are 100% aging tested before packaging
OQC is a control for outgoing quality. Once the finished product is ready, Olam Lighting carries out a 100 percent aging test.
In this process, they allow the products to pass through operating conditions designed to see if they perform well in function and reliability.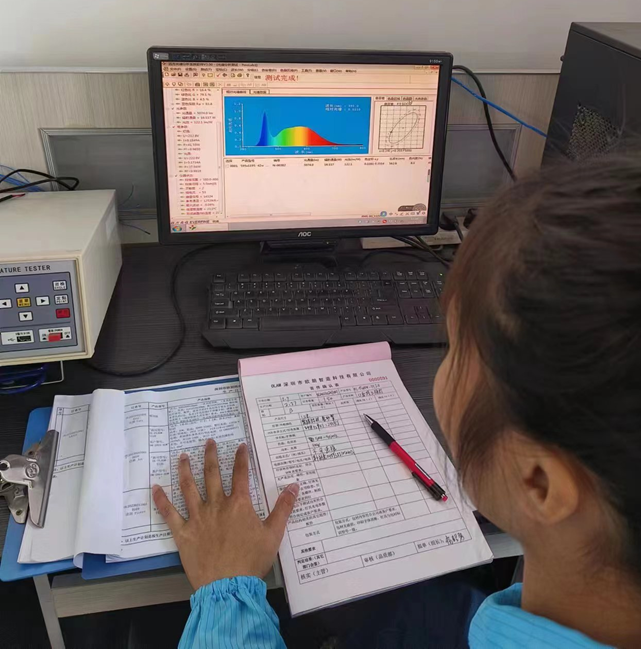 The straight-through rate of finished products is 99%
Olam Lighting ensures that the straight-through rate for each finished product is 99 percent; once all the products pass through this rate, they float them in the market. This helps them ensure that the products meet quality standards and don't need any rework or rejection.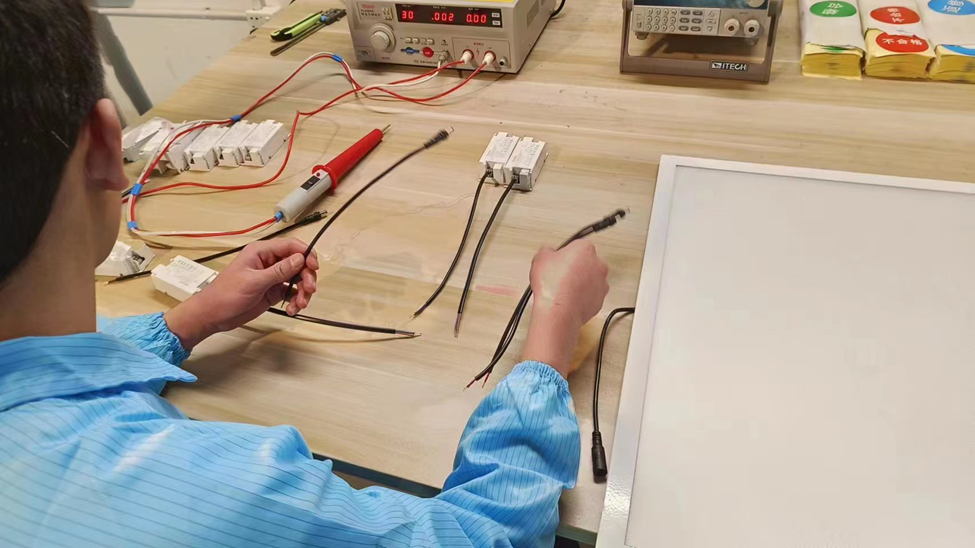 Key Factors to Consider in Improving the Reliability of LED Products
To ensure that LED product manufacturers offer reliability, some essential factors to keep in mind when manufacturing these products will help improve the quality. These factors are provided below:
Make sure to consider choosing the right component supplier; if the raw material used is good quality, the LED products you manufacture will also be good quality. While selecting the components, make sure to consider their efficiency, lifespan, and compatibility of them with your product.
The design process plays a significant role in improving the reliability of LED products. Hence a robust design should be created with adequate testing procedures in place, and thermal management techniques should also be implemented to ensure that operating enrapture doesn't cause any stress on the components.
The operating environment of LED products must also be analyzed when manufacturing them. If the product is used in places with harsh environmental conditions, it may need added protection to secure the components.
Electrical safety is very important in electronics, and measures should be implemented to ensure that appropriate insulation is in place and protection against voltage and current is provided in case it fluctuates.
Reliability testing is also a method through which potential weaknesses, defects, and issues could be identified, which could be done for samples before mass production.
Quality control procedures must be robust and ensure regular inspection and testing is in place to ensure that the manufacturing process adheres to industry standards.
Customer feedback should also be taken, and according to their feedback, the performance of the LED products in the real world could be assessed, and in case needed, improvements can be made.
Practices Implemented to Ensure High-Quality LED Products Manufacturing
While manufacturing LED products, some of the best practices implemented by the manufacturers which ensure high quality are as follows:
Implementing a quality management system helps to improve the quality of LED products; this will consist of steps like collecting documentation of quality procedures, having a bar set for the quality objectives, and carrying out regular audits.
Standard operating procedures shall be in place for the processes, and each product must pass through these procedures the way it has been designed. This way, the quality of the product could be ensured as the SOPs will provide room for correcting errors and ensuring consistency.
Relationship with the supplier of components is also significant. This way, you will be able to keep a hold of reliable suppliers, timely review their performance, and address any issues.
Employee training is another essential aspect of implementing best practices for producing high-quality LED products. You should give your employees sufficient training to understand and implement quality standards.
Carefully monitor the process and analyze the production. If you encounter any issues, you can take corrective actions immediately.
Keep an eye on the manufacturing equipment and maintain it. Sometimes defective machinery might need to be able to produce high-quality LED products. So, assessing the downtime and defects is very important.
Every stage of production must be equipped with detailed testing and inspection so that the quality of the product can be verified, and timely inspection helps assess the errors in advance and even correct them.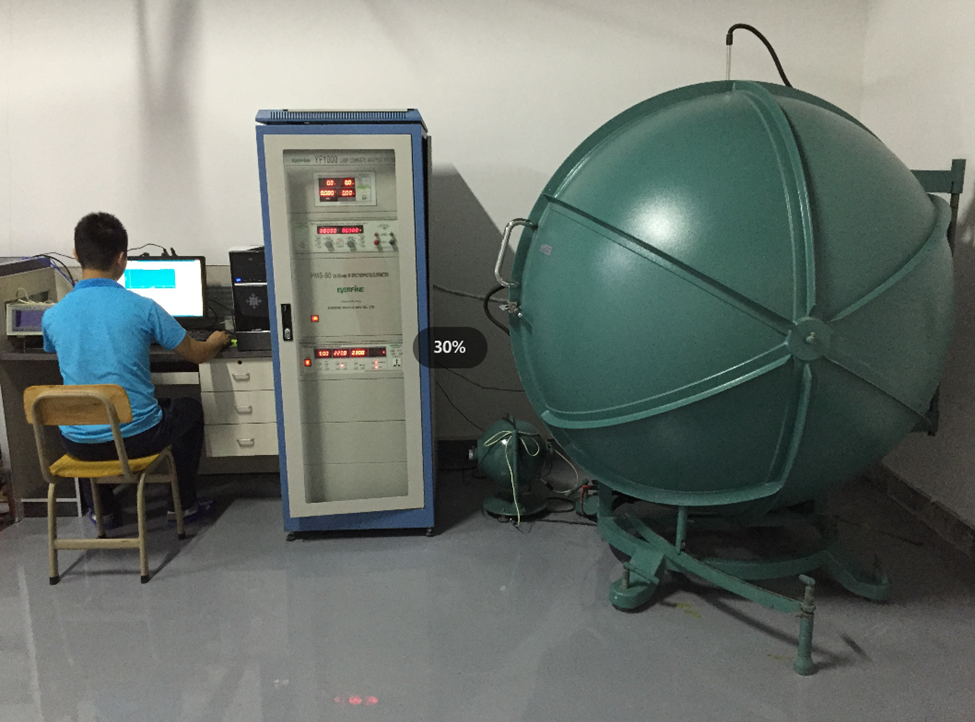 How to Choose the Right LED Product Supplier?
Choosing the right LED prediction supplier is significant if you wish for a high-quality and reliable product for your projects. Some of the essential factors to consider in your LED product supplier are as discussed below:
The reputation and experience of a supplier must be considered as one of the primary things because when a supplier has a well-maintained reputation and a track record of experience, which is proven, they are likely to produce reliable LED products.
Always assess the supplier's product quality; you can look at how there are different safety certifications and what testing procedures they have implemented in their quality control.
Check out the range of products that the supplier has to offer; a diverse supplier is always great to choose from because that way, you will be able to get all kinds of LED products you need for your project.
The best supplier is the one who is open to customization and offers flexibility. Many projects require certain specified features, so you need to have a supplier who is flexible enough to manufacture such products for you.
The technical support offered by suppliers after sales should be taken into consideration, and this may consist of dealing with issues that may arise, guidance, and helping with selecting products.
Suppliers' ability to deliver on time is also a crucial concern; you must consider factors like inventory management, capacity for manufacturing, and ability to deliver on time when choosing one for your LED products.
Pricing is another crucial thing to look into, but the suppliers who charge less sometimes will provide you with the best quality. It is essential to consider pricing, but along with quality, make sure you weigh the two things in line and then decide among different suppliers.
Always go through the reviews of suppliers from their customers and consider if they undertake environment friendliness seriously because choosing a supplier who takes care of the environment is essential. The manufacturing processes and the products manufactured by suppliers should be sustainable for the environment.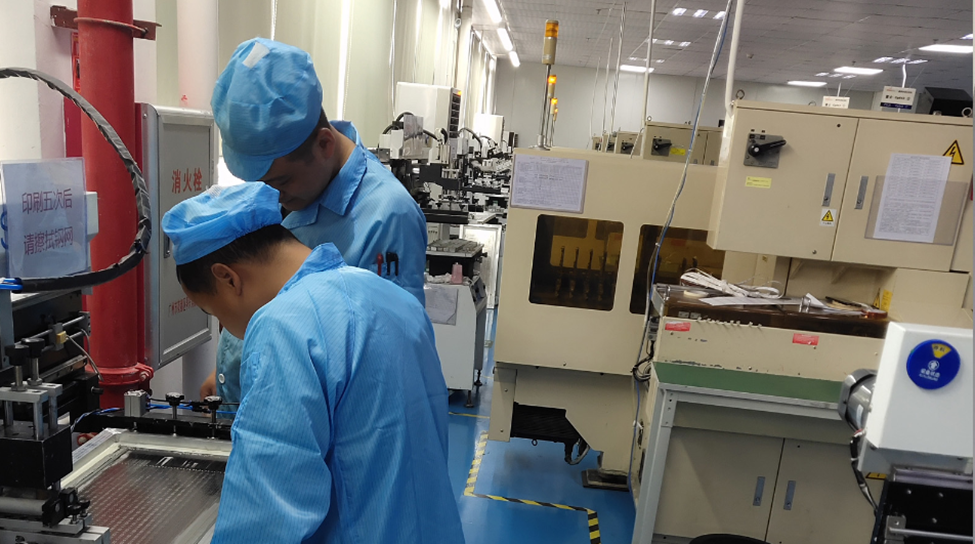 Conclusion
In summary, if you need control over the quality of LED products, you must ensure sufficiency in meeting customers' expectations, comply with industry standards and rules, and hold a well-reputed market position.
To attain this control testing procedure, selecting reliable components and maintaining consistency is the key, and by implementing these practices, high-quality LED products can be produced and floated in the market.
Olam Lighting is one of the leading names in the LED lighting industry that fulfills the criteria of controlling the quality of its LED products.
The diversified product portfolio offered by Olam is also commendable. If you wish to have high-quality LED lights for your upcoming project, you can always contact them and take their quotes.