LED lighting has been the town's talk these days for its ample benefits. The inclination of almost every industry and every residential setup toward LED lighting products highlights the significance of incorporating them into the projects.
LED lights are energy-efficient, environment-friendly, and versatile lighting solutions. When choosing them, you won't just find them plain lights, instead, you can always opt to customize LED lights.
At Olamled, we aim to offer highly exceptional LED lighting products according to our client's requirements. If you are also looking for a renowned China customization LED lamp factory, you must read below and learn about the working mechanism of Olamled.
Olamled's Exceptional Customization Services in the LED Light Industry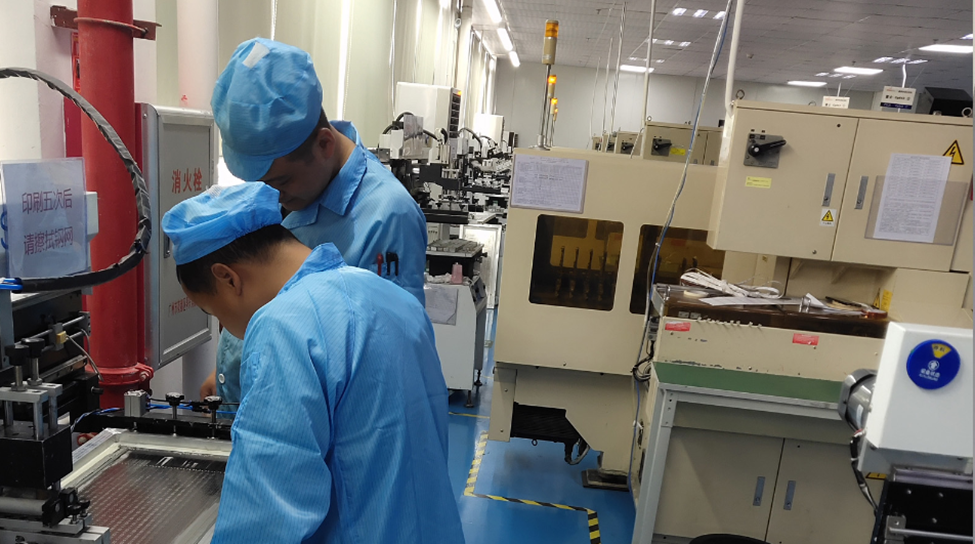 Olamled is known to be an exceptional LED manufacturer in the LED lighting industry of China. They stand out by offering exceptional OEM services and have built a brand by playing a significant role in the lighting industry of China.
Their OEM services allow various businesses to get customized LED lighting products based on their requirements and stand out in the market.
By choosing Olamled's OEM services, businesses can have unique LED lighting solutions that reflect the brand identity and customer needs they are working on. Whether they need customized LED tri-proof lights or custom grille lights, they could easily have them manufactured.
At Olamled, one can be assured of getting hands-on lights that have passed through the state-of-the-art production facilities, and they even meet the prevailing regulations in the industry.
The manufacturing process of Olamled is backed by high-quality material usage followed by excellent production standards. These highly customized LED lights are created by combining the efforts of an efficient and expert team followed by innovative production methods in place.
As a leader in manufacturing these LED products, Olam understands the significance of quality, durability, and innovation requirements by its clients. Hence, the OEM service offered ensures the fulfillment of these.
Their production facilities, which are equipped with efficient tools and extensive industry experience, have led to taking their LED lighting products to the highest standards.
Olamled's Commitment to Timely Delivery and High Quality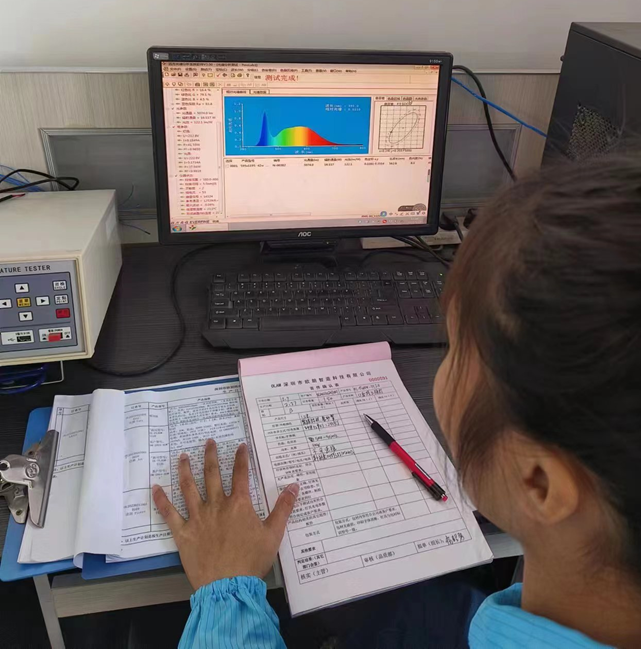 Olamled offers excellent quality and timely delivery of its LED custom LED lights. The company works under several measures that ensure high-quality LED products are manufactured and delivered to clients within the given timelines.
There are different ways they utilize their resources to achieve this purpose, and some of these are as follows:
Utilizing Advanced Equipment for Production
Olamled uses highly advanced production equipment, which helps streamline manufacturing, ensuring seamless LED lighting products are manufactured.
The company uses highly advanced and cutting-edge tools that ensure that efficiency aids the process to be quick and firm, and hence deadlines are met and it helps to keep the quality up to the mark.
Significance of Maintaining Quality of Customized LED Light Products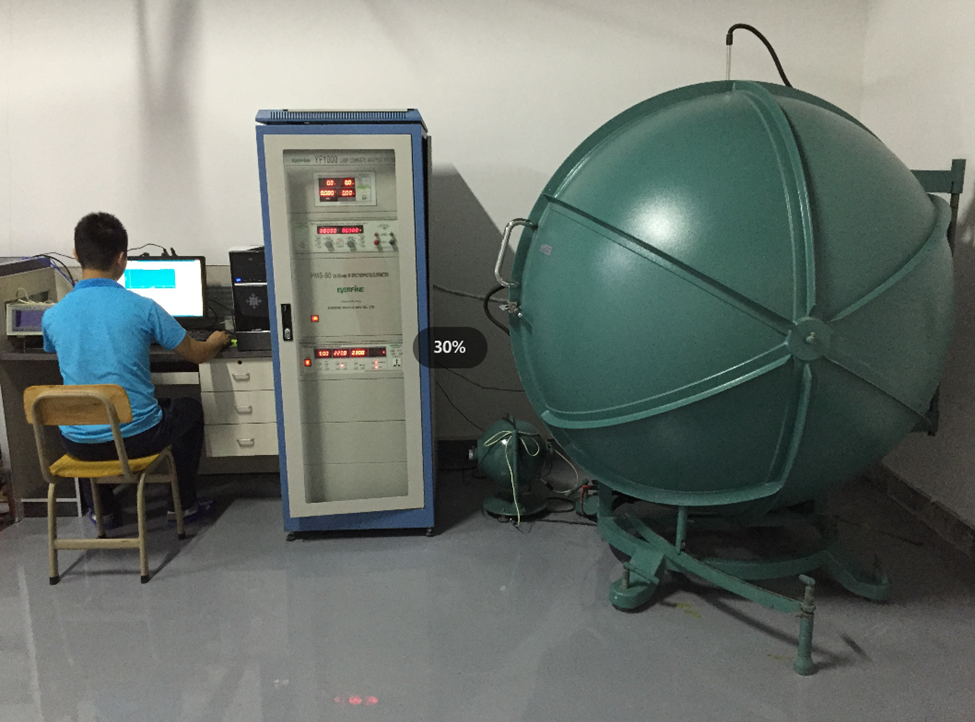 At Olamled, a lot of significance is given to quality control; for that, they ensure quality control personnel. The team is dedicated to inspecting each customized LED lighting product through all manufacturing stages.
Due to their expertise and attention, they ensure that every product meets the highest quality standards. Moreover, they even implement methods to identify and rectify the issues in the lights, providing guaranteed quality.
Striking a Balance Between Timely Delivery and High Quality
LED lighting products manufactured at Olamled are mostly customized; you can get a hold of customized panel lights, customized track lights, and other customized LED products. These products usually are manufactured within tight deadlines.
The most important aspect of this manufacturing process is ensuring that, despite tight deadlines, the quality is maintained. Hence, they provide an experienced workforce hired, high-tech machinery is used, and consistent quality control measures are undertaken.
Olamled has developed a stringent check and balance method, and hence balances quick turnaround times and high quality.
Moreover, the team at Olamled ensures that the logistics process has been carefully planned and executed, and they work very closely with their suppliers and shipping partners.
Hence, they are always assured that the supply of components will be consistent with no delays, allowing them to manufacture the product efficiently. On the other hand, it also ensures that the shipping partners optimize the transportation process and deliver on the scheduled time.
Working with Olamled for Getting Customized LED Products Manufactured
Olamled is known to follow a step-by-step procedure when it comes to having customized LED lighting products manufactured, and these steps include the following:
Initial Inquiry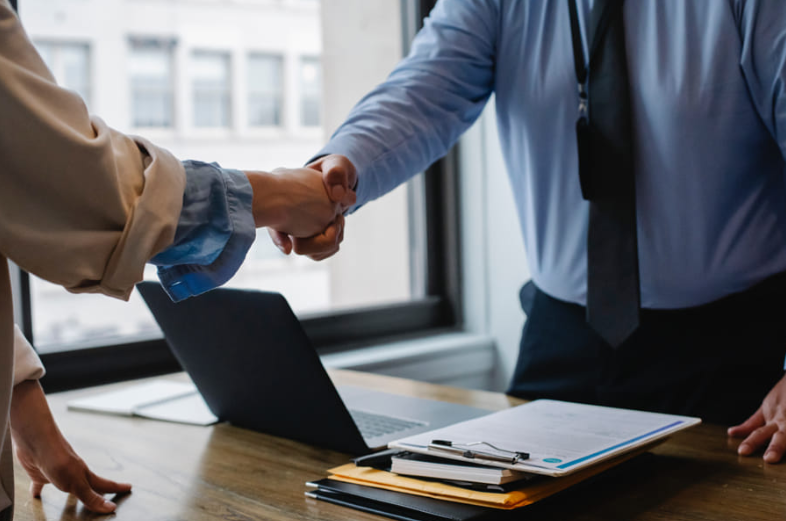 The initial inquiry process is a basic collaborative process in which clients share their expectations. You can let us know what kind of LED product you need; you can provide us with a drawing or design of yours or share the features you would like to implement.
Along with your preferences, you will also inform us about the product's purpose in your projects. This is how we will have a clear idea of what you have in your mind, and we will be in opposition to recommending something according to your specifications.
Reviewing the Suggestions
After we have understood your requirements, our team of engineers will conduct a collaboration providing you with a design of your product.
The engineers will ensure that practical solutions and techniques are created to incorporate all your requirements, and then we will share these suggested designs with our clients.
Creating a Prototype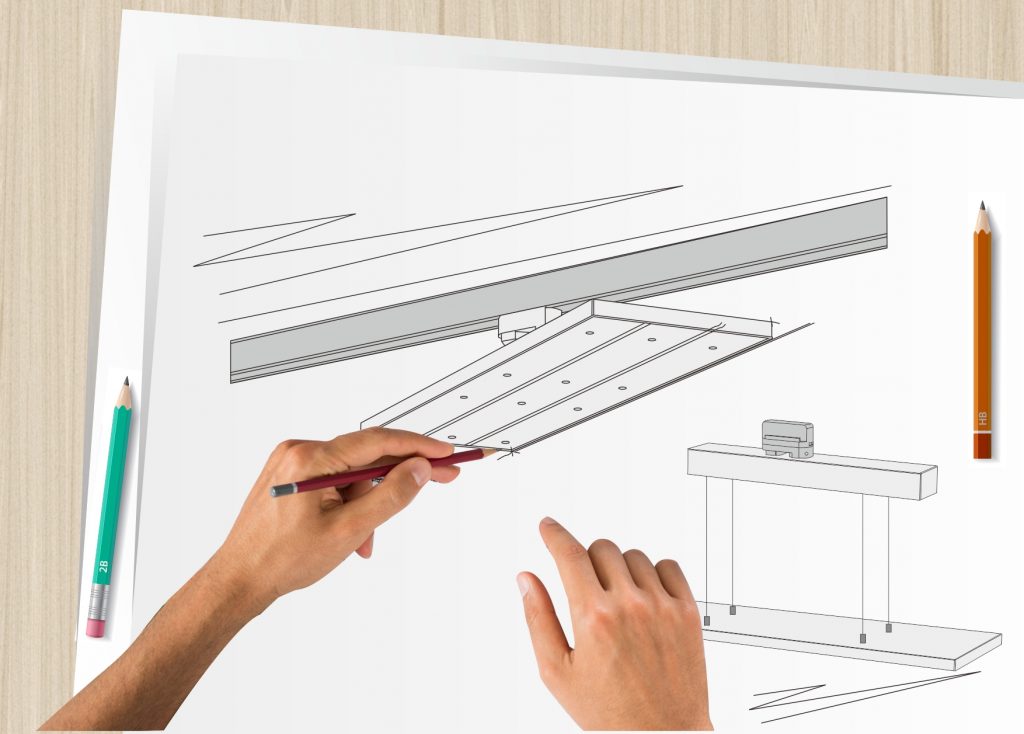 The entire batch of the customized LED product is not made; in fact, a prototype sample is made so that the client can receive feedback regarding their desire to have that as their final product or not.
This phase involved translating the client's requirements into fully functional LED lights. The team uses state-of-the-art software and methods to create the design, and once it is created, it is forwarded to the client for review.
Making of the Sample
Once the prototype is successful, a sample of the customized LED light is created and sent to the client for review. The client may share their feedback and any necessary changes so that the required changes can be made before mass production and concerns can be addressed.
Trial Order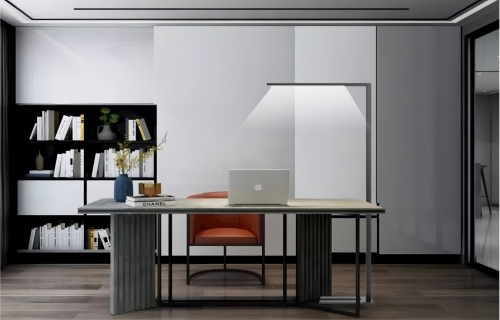 You can start from a smaller batch if you still decide to place a massive order immediately.
We at Olamled offer customized LED lighting predictions of a small batch as well, and you can also be assured that your desired lighting product is made, which is up to your expectations.
Contact Details
Before we finalize your order in a mass volume, we always ensure that both parties have prepared and signed a contract. This contract will have the order details, including the designs, drawings, specifications, quantity, etc.
This helps to lock the deal and determine if everything is mentioned in the contract and if everything is correct in understanding the order.
Production Stage
Once the contract is finalized, the production process starts, and the raw material is sourced for manufacturing the LED lighting product according to the client's given specifications. We also ensure that the entire process is strictly controlled regarding quality and management.
Our team is equipped with high-end advanced tools used in the manufacturing process, and they even make sure all regulations are followed during the production stage.
Packaging and Delivery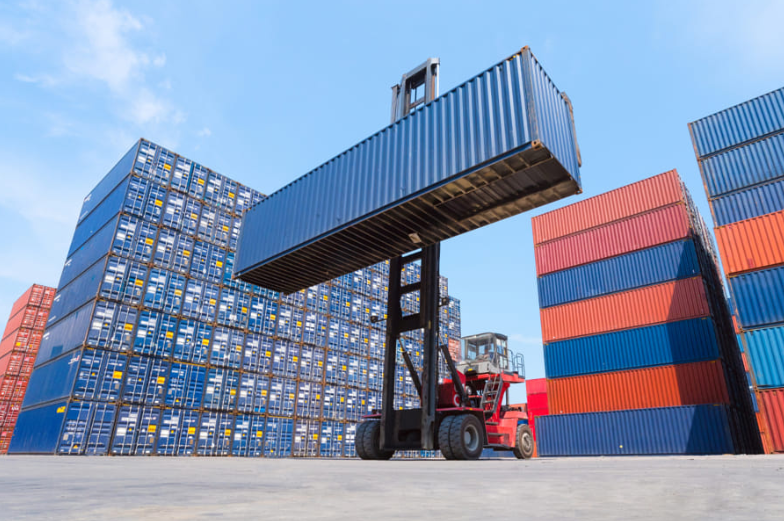 As soon as the customized LED lights are ready, we pack them according to the specified requirements and ensure they are safely handed over to the logistics partner.
While packaging, a lot of care has been exercised to ensure that the product reaches the client safely, and for this, safety packaging is ensured.
Customization Options Offered by Olamled
Olamled offers LED lighting to be customized for clients according to their requirements, and when it comes to doing this, there are different ways these lights can be customized. Olamled offers a variation in shape, design, size, and specifications.
These days the automation trend is taking a toll, and features like dimming, motion sensors, daylight sensing, and remote-controlled features are opted for. These customization options offered by Olamled allow clients to have their version of LED lighting products.
By opting for these customization options, the clients may quickly transform their projects with the required control, automation, and versatility that compliments their projects.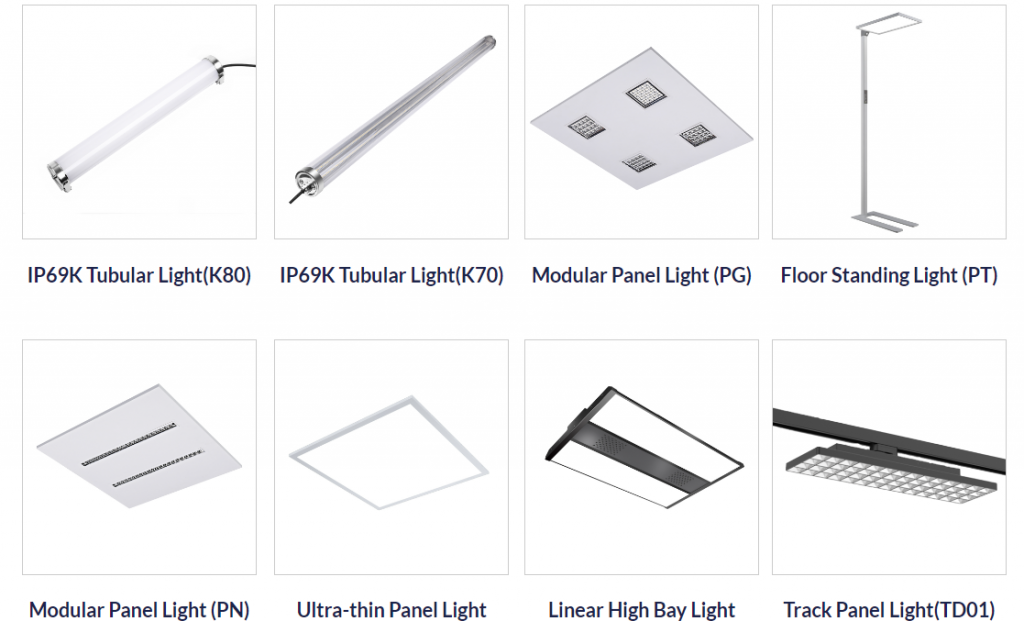 Benefits of Customized LED Lighting
Previously the trend of customized lighting was not much hyped, but now things have changed a lot, and everyone looks forward to their comfort and ease; the same goes for the lighting industry. Therefore, there are many benefits of customized LED lighting, and some of these may comprise the following:
When businesses wish to have a customized lighting product for their business, they can differentiate themselves from the other brands prevailing in the market. They can create their own brand identity and unique lighting products, which help increase their demand.
Customization also allows businesses to optimize the efficiency and functionality of light; this way, they can have considerable cost savings in the longer run. Businesses can reduce energy consumption and maximize illumination by customizing the light output by limiting it to specific tasks and areas.
Lastly, customized LED lighting solutions ensure an improved work environment and enhancement of employee productivity and well-being when installed at a workplace.
Impact of Customization on Energy Efficiency and Cost-Effectiveness
Customization is significant in ensuring that cost-effectiveness and energy efficiency are achieved. By customizing LED lights, businesses can choose everything, from color temperature to control systems to brightness levels.
By optimizing these aspects, businesses can ensure reduced electricity consumption; hence, the utility bills may be cut down. Also, since the customized options allow the lighting to meet the requirements of a project, optimal illumination is also achieved. This way, no energy is wasted, and at the same time, the desired illumination is achieved.
Apart from this, the user experience could also be improved by customizing the LED lighting. The lighting can be adjusted according to the ambiance, and visibility can also be improved.
Depending on the project for which the lighting is created, the desired changes could be achieved, ensuring it enhances that place and gives a content feeling to the users.
Comparison between Standard and Customized LED Lighting Solutions
When looking at LED lighting solutions, businesses usually have two options: they look forward to customization or opt for standard available lighting products.
Customized LED lighting offers a tailored solution; these lights are specifically designed to meet a business's exclusive requirements. However, the standard options are pre-designed solutions created with a generic approach and mass-produced.
When choosing an LED lighting solution, it is imperative that the right solution be made because there are multiple advantages offered by customized lighting compared to the standard one.
Customized LED lighting has a lot of flexibility; you can opt for various such controls and features that you won't find in the standard solutions. Unique features like color-changing options, smart control mechanisms, and dimming capabilities could be introduced in customized lighting.
Also, the flexibility of customized LED lighting has made it possible to replace traditional lighting solutions. These are versatile options and highly sustainable compared to standard lighting solutions.
Conclusion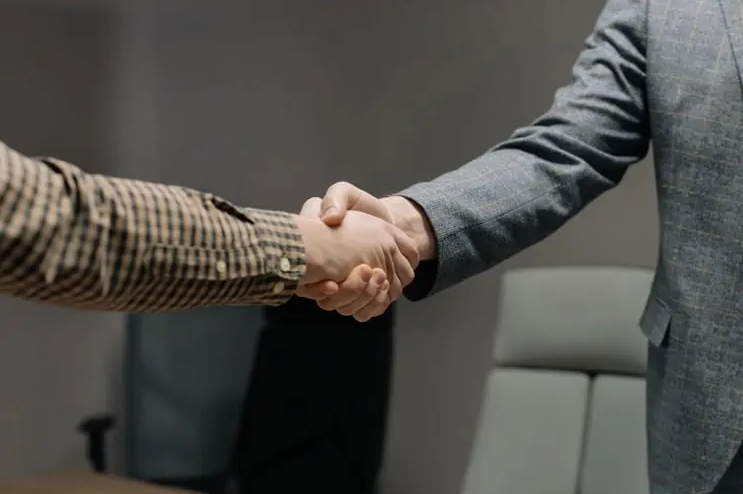 After going through this article, you must have learned about the significance of LED lighting customization and how OLAMLED has been a China customization LED lamp factory. Olamled has made it possible for custom lamps to replace traditional lamps with extensive and seamless features.
You have also learned how to work with OLAMLED and how closely their team will interact with you to provide you with an LED lighting solution that is up to your expectations.
They strive hard to provide you with beneficial, energy-efficient, and flexible lighting solutions, you will have a step-by-step procedure to follow as stated above, and your LED lighting will be ready to install.
Olamled has a team of experts who are experienced engineers, from the designing process to the final inspection and dispatch; they keep an eye on everything. Strict quality controls are held in place to ensure no compromise in quality.
So, for your next LED lighting project, always contact OLAMLED. They are the pioneers in the Chinese lighting industry. China can provide the best-customized lamp suppliers focusing on quality and timeliness.