Introduction
The lighting industry of China is always known worldwide for its exceptional manufacturing techniques. The lighting products of China are in high demand. Lighting products are always essential, and many factors prove to be necessary to consider when choosing them.
Choosing the right lighting fixture is essential, but the proper lighting manufacturer is also important. LED panel lights are very beneficial and offer various features that make them suitable for installation.
They are energy efficient, durable, and environmentally friendly. Moreover, obtaining them from China is also a perfect approach because of the low-cost and high-quality products that are manufactured. Moreover, more economies of scale could be achieved when ordered in bulk quantity.
Below is a detailed guide on the top 10 LED panel light manufacturers in China from which you can choose your manufacturer. So, let's read below.


Olamled is a well-known LED light manufacturer from China; the reputation of Olamled is very strong among other manufacturers. The high-quality lighting solutions that it produces, followed by sustainability, have made it achieve a great place.
Olamled has an experience of more than 10 years, and with the implementation of innovative machinery and methods, they can explore several cutting-edge features implemented in their products.
There are many features of the LED panel lights from Olamled which make them demanded. They are highly efficient and consume less energy, have a longer lifespan, come up with a dimmable function, and are very easy to install.
Olamled comprises multiple LED panel light fixtures; among them, some may include LED track panel lights, LED modular panel lights, PM and AM series of LED panel lights, etc.
LED tri-proof light is also a product of Olamled, suitable for being used under harsh weather. This light is dustproof and waterproof and hence doesn't wear off easily. This manufacturer manufactures numerous such lighting products by exploring new technology.
Olamled's significant role in the lighting industry has been awarded many times, and also it takes pride in meeting international standards to ensure superior quality products.
Olamled has obtained certifications like CE, ISO9001, and RoHS to ensure its products comply with essential safety regulations.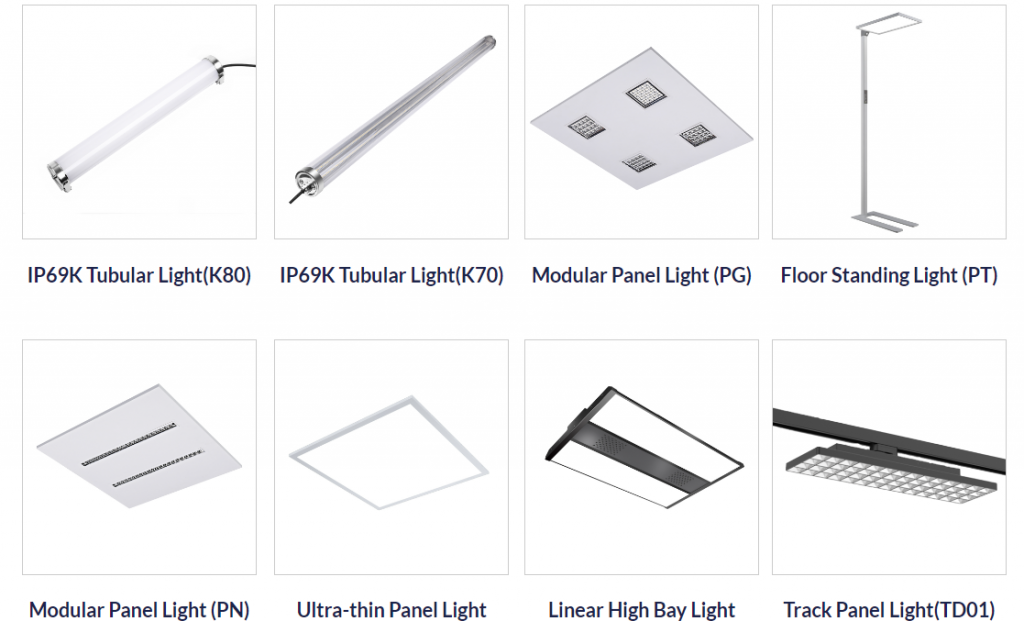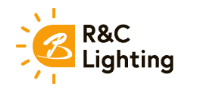 RCLighting is also a prominent lighting manufacturer in the lighting industry of China; they have been in the industry for more than 15 years and have a strong reputation. They are known for delivering high-quality lighting solutions, including manufacturing LED panel lights with multiple advantages.
Some of the benefits offered by these panel lights by RCLighting are they comprise intelligent control features, and hence the lighting can be adjusted easily. There are different color temperatures, too, which can be opted for depending on the required light tone.
The lighting products of RC Lighting are also glare-free, reducing the strain on the eye, and are not harsh.
There are many kinds of LED panel lights available at RCLighting, which include the general ones, square LED panel lights, rectangular LED panel lights, and commercial LED panel lights.
RCLighting is known for following stringent policies for high-quality standard manufacturing, and for that, they have obtained certifications like RoHS, CE, and ISO9001.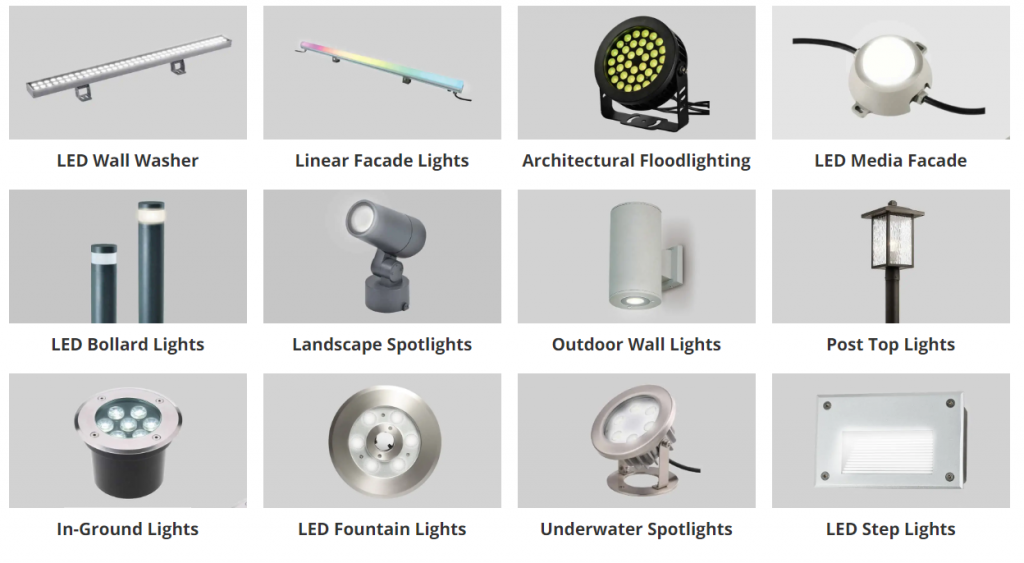 Jamsem is among the well-known lighting manufacturers in China. They have impressive experience and have been in the field for over 20 years. Besides other lighting products, they are well known for their LED panel lights.
The LED panel lights manufactured by Jamsem comprise numerous features. These lights consume less power and hence help you save on electricity costs. Moreover, they are known for uniform light distribution.
Jamsem looks forward to manufacturing lights free from all kinds of hazardous materials and hence safe for the environment.
Jamsem is known to produce multiple lighting fixtures, but among its LED panel lights, the two main categories are backlit LED panel lights and edge-lit LED panel lights. These lights are further divided into more categories. You can choose the one which suits your requirement.
Jamsem is known for its excellent quality products and processes and has been a certified lighting manufacturer. They have attained exceptional production levels that are based on stringent policies. Their certifications comprise CB certificate, ETL, FCC, and SA.
These certifications ensure that Jamsem has been a leading quality product supplier from China, complying with safety regulations.


GRNLED came into being in 2013 and has created a significant space among China's LED panel light manufacturers.
They specialize in producing, exporting, and designing LED lights with exceptional research and development departments. They have highly trained staff working to manufacture excellent quality lighting products. They have outstanding production standards, and the price of their products is very reasonable.
They have two kinds of LED panel lights: edge panel lights and flat panel lights. These lights are available in different dimensions, and you can choose a customized version as per your preferences.
These lights have a high color rendering index and are suitable for retail stores and display galleries. Moreover, they have a flicker-free operation that reduces the light's impact on the eyes.
GRNLED is one of the finest manufacturers in China and ensures quality by following international standards and practices. It holds numerous certifications like ISO9001, RoHS, CE, and CC.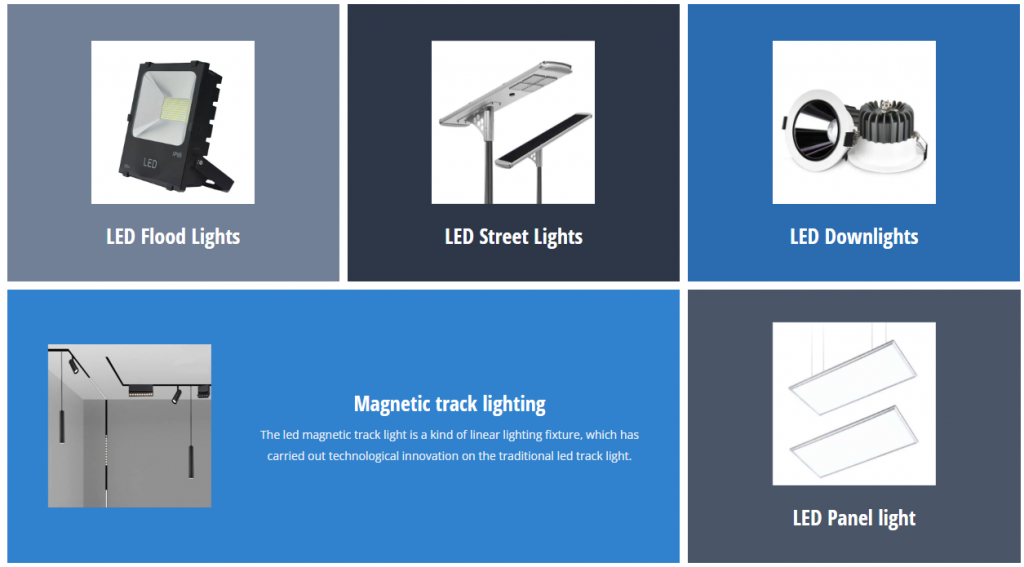 Silo 5: KYD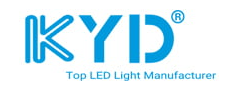 KYDLED was established in 2008 to provide its customers with an exquisite lighting experience. They are among the top LED light manufacturers in China. They design and develop the finest lights with a lot of variations.
KYDLED is known for its rich OEM service and offers customization to its clients. The LED lights available at KYDLED vary greatly, ranging from LED panel lights to tri-proof LED lights.
They have an efficient supply chain, excellent quality, and highly affordable prices with long-term durable fixtures. They are professionals and have attained a significant reputation in the lighting industry.
The LED panel lights offered by KYD consist of numerous features: higher brightness, low heat generation, and hassle-free maintenance.
They have been known for their IP65 tri-proof lights, which are LED panel lights but are waterproof. Hence they are suitable for such environments, which are subjected to harsh weather, moisture and humidity.
By exploring innovative technology, they can manufacture intelligent lighting systems that comprise dimmable technology and have motion sensors. Their lighting is suitable for residential and commercial setups and can be used for years and years.
They are operating as a team of 93 professionals with a production capacity of 5000 square meters of area, and their consistent production quality is what has made them pioneers.
They even hold international-level certifications that ensure their compliance with safety procedures. The certifications comprise ISO9001, RoHS, ETL, TUV, CB, etc.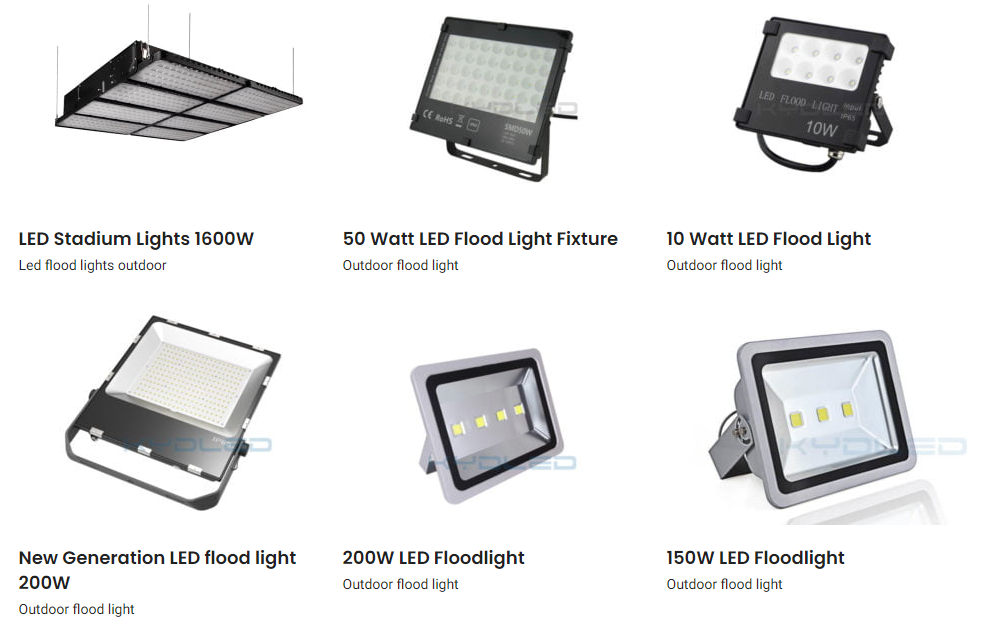 Winson is a name in the Chinese lighting industry known since 2006 and has been operating in Shenzhen, China. They have been working tremendously to attain a significant place among competitors, and with their innovative products, they have achieved this position.
They are capable of offering their clients a high-quality lighting solution at a very affordable price which makes them renowned. Moreover, with years of experience, they have developed hands-on skills in developing and supplying lighting fixtures in North America, Australia, and Europe.
They have a wide range of lighting fixtures suitable for outdoor and indoor lighting. The range comprises LED panel lights, which are used widely for commercial and residential use.
Their lighting fixtures are known for their high-lumen output, ensuring the spaces are well-lit. Their lighting fixtures are highly durable, and you can use them for years with no wear and tear and stable performance.
They conduct multiple inspections and testing procedures on their final lighting fixtures to ensure that these products are of the finest quality and meet international standards. They have also attended numerous certifications for complying with regulations of safety which comprise ISO9001, CE, and RoHS.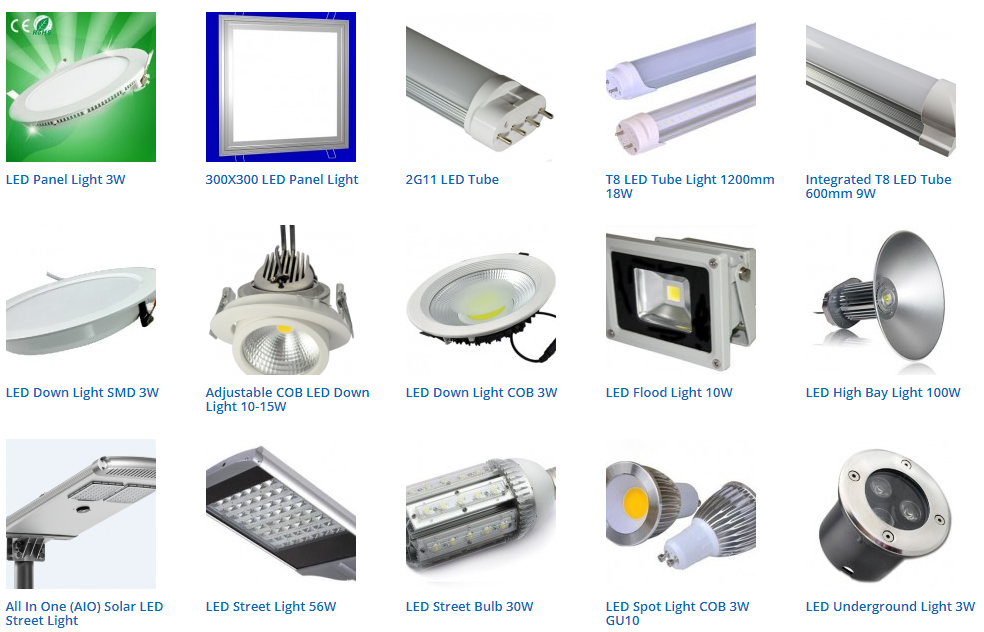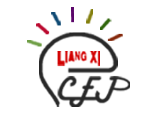 Liangxi is a renowned producer of lighting products in China and specializes in manufacturing t-shaped bulbs, floodlights, downlights, LED panel lights, and spotlights.
They have been operational since 2010 and have manufactured countless lighting products with outclass innovations. Their main aim is to deliver their clients high-end lighting products which are ideal in quality and competitive in price.
Apart from the quality, they even focus on customer satisfaction, and for this, they have a highly dedicated team of professionals who keep in touch with their customers to take feedback and bring about improvements.
Their lighting products are widely known for low glare factor and high CRI, which ensures visual clarity and also reduces strain on the eyes. Moreover, they also offer a very long warranty period with their lights so that customers may be assured that in case something goes wrong, they will get assistance.
The LED panel light collection they possess is also available in a wide variety; hence, you can choose for offices, retail spaces, industrial and household applications. There are many shapes, like round, rectangular, and ceiling panel LED lights, and you can also have a customized option if required.
They are known for following compliance regulations for quality standards and have obtained certifications like ISO9001, ERP, LVD, and MSDS. So you can always consider them a trustable lighting manufacturer for your lighting projects.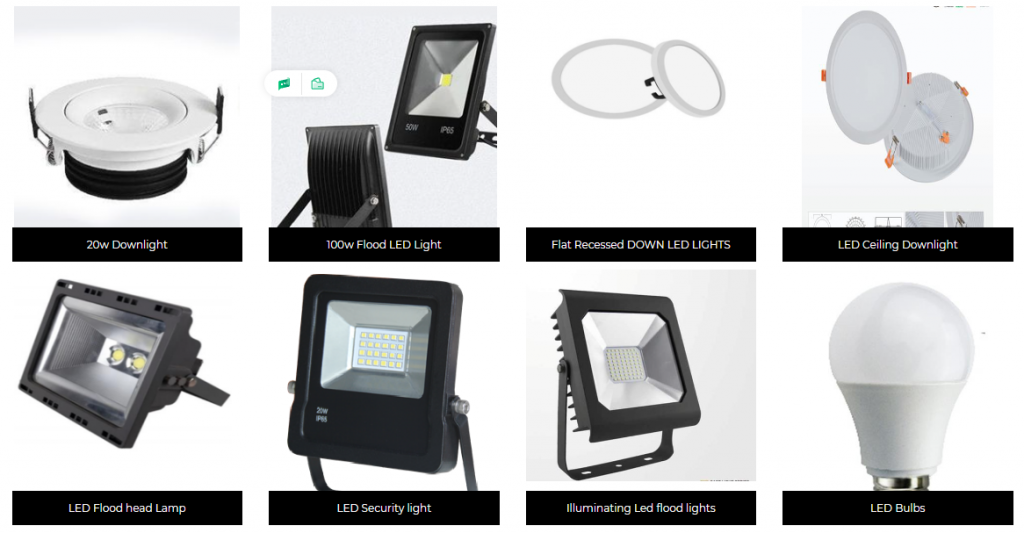 Toppo has been operating in the lighting industry since 2009 and is a certified manufacturer holding ISO certification. They are known for producing high-quality and luxury-oriented lighting products.
They produce lights for the educational sector, industries, commercial setups, and residential spaces. Their lighting products are highly functional, luxurious, and aesthetically appealing in a modern manner.
They have highly automated setups and carry out the production in a machined environment, followed by consistent testing and inspection.
The lighting products offered by Toppo consist of high power factors which ensure that electricity costs are saved, and the environment is protected. Moreover, they also ensure that their lighting fixtures are backed with low harmonic distortion so that the power supply is obtained with no interference.
They even have a wide range of voltage, like their LED tri-proof light 40w can be customized in other wattages as needed.
Apart from ISO9001, they also hold ISO14001 followed by TUV, SAA, CE, and VDE, so customers find them one of the most promising lighting fixture suppliers.


Shinelong is an LED lighting manufacturer in China that has operated since 2010 in Shenzhen, China. They are known to be the biggest exporters of LED lighting products to countries like the USA and Europe and have an excellent record of producing high-quality products.
Their LED panel and tri-proof lights are extremely popular, being highly specialized and offering numerous features. They design their lighting in the application by following advanced technologies and methods that help them produce state-of-the-art products.
Their LED panel lights offer high transmittance and ensure uniform and bright lighting, reducing eye strain. Their light fixtures also ensure that illumination is visually pleasing and doesn't cast uneven shadows and dark spots.
They hold multiple certifications, making them authorized internationally as certified manufacturers like ISO6001, TUV, ERP, SAA, and more.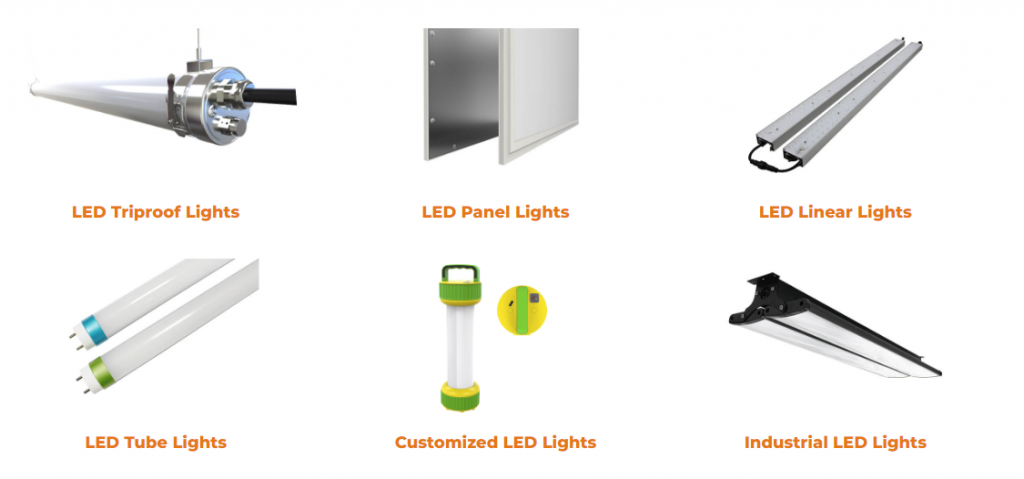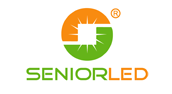 Senior LED is a name in the Chinese lighting industry that needs no introduction and has been founded to cater clients worldwide with high-quality and innovative lighting solutions.
They have an experienced and trained team of engineers exploring new methods to manufacture energy-efficient and smart lighting products. Before floating their products in the market, they always ensure that relevant testing has been carried out.
They hold certifications like DLC, UL TUV, and CE to ensure their products are reliable, safe, and hazardous substance free. They are known to deliver their products worldwide in countries like the USA, Europe, and the Middle East.
They have a wide range of LED panel lights, including the LED panel light with emergency backup. Apart from this, the lighting products are flicker-free, have glare-free uniform illumination, and are easy to install.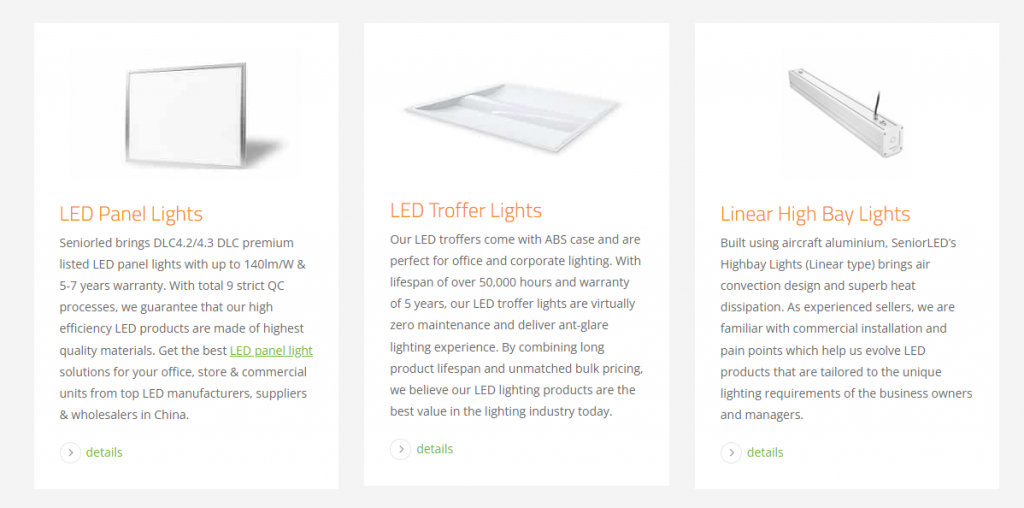 Conclusion
Chinese lighting manufacturers have been pioneers for many reasons, like their cost-effective lighting solutions, highly equipped features, and innovative smart technology incorporated into these products.
All the 10 manufacturers discussed above are known to be highly experienced manufacturers who deliver quality products. Choosing any of them would provide you with an excellent experience.