We are a manufacture with LED commercial lighting production experience more than 12 years . Have our own brand: Olamlight .I will introduce our company in two parts.
About our company:
1.Excellent Supply Chains
We have a strong supply chain of raw materials. We use Lifud, Philips, Boke, Osram, Meanwell and other high-quality drivers, they are our strategic partners for many years. For the material of the luminaire, we mainly use aluminum, PC/PMMA, so that the lamp has better heat dissipation and fire prevention advantages.
2.Quality Control
We have a quality inspection team of 5-10 people. After the completion of production, our products need to undergo a 24-hour aging test in the aging room, during which data need to be updated every 4 hours. We can also provide you with test reports if you need them.

3.Export Service
We have 12 years of foreign trade trading experience and professional sales team, our products have been sold to France, Germany, Holland, Australia, New Zealand and other countries.
4.Research/Development team
Our products are private mold products, independent research and development design and production. If you need help with an engineering project, our team can be of great help to you.
5.Fast Delivery
Thanks to our excellent material suppliers, they will give us a shorter material delivery time, which will shorten our production delivery time.For sample:3-5 working days ; For bulk order : 3-4 weeks.
About our products:
If you say, our top selling certainly our LED Tubular Light(K series) ,its features are waterproof(IP67) ,resistance to erosion(IP69K) and shake-proof(IK10),also can anti-ammonia and dust-proof . About the size , have diameter 45mm/70mm/80mm,0.6m 0.9m 1.2m 1.5m for option , Can satisfy your needs for different projects. Besides, high luminous efficiency is the most advantage: the frosted cove can reach 130lm/W, the clear cover can reach 150lm/W.
At this series, you can also search LED tri-proof light(U series) and LED emergency light(K30 series).


Our panel light have UGR<16 LED Modular Panel Light (PN series and PG series), UGR<19 LED Panel Light(PM series) and LED Modular Panel Light(PW series).For our PN series and PG series, different from other regular panel lights, it has LED modular and secondary optical design, can avoid the light hurt eyes direct and protect eyesight. Also it can replace the modular, when someone broke, can directly replace it, no need to change the whole lamp, at the same time can save cost and protect the environment.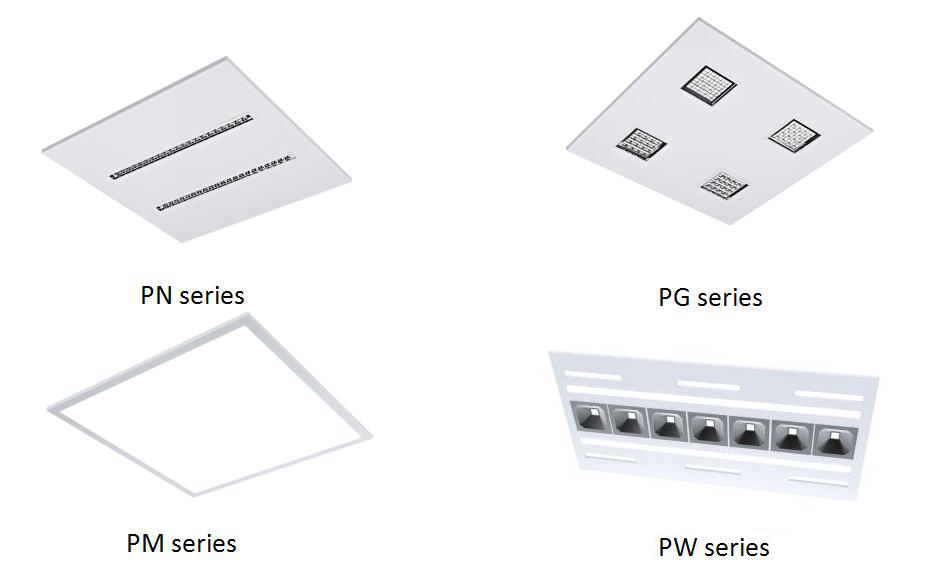 3.High Bay Light Series
Have LED Linear High Bay Light (HL series and D series) and UFO High Bay Light(Windy series and NE series).If you need the lighting height is 6-8m,HL series are the good choose. Because it has a larger area of light and low glare (UGR<19).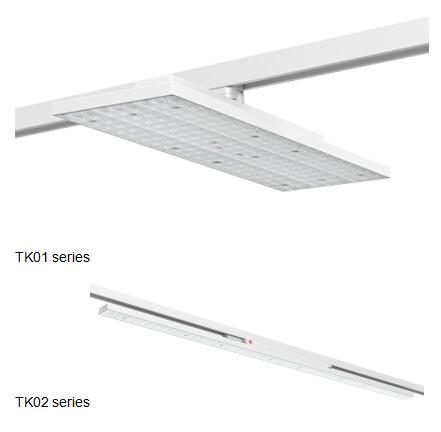 4.Track System Series
These are new developed products: LED Track Panel Light(TK01) and LED Track Linear Light(TK02).Do you often feel that you need to store a lot of power lamps in your warehouse, this lamp only needs one power,it has Wattage Selectable, can adjust the power you need, help you reduce stocks, it is more convenient for you.
If you have any interested, please message or email us. We are warmly welcome to get a sample to test for your pre-projects. Or you can consider adding our products to your catalog to expand product line.