Introduction
Do you know what kind of lights people use these days? Is it incandescent, fluorescent, or LED? If you're unsure, consider LED lighting. LED lights are becoming increasingly familiar due to their power efficiency and long lifespan. I am Vicky Zhang, Co-founder of OLAM Lighting. This blog post will look at Europe's top 10 LED lighting brands. Keep reading to learn more!
First, a brief introduction to the types of lighting.
Nowadays, LED lights come in various shapes and sizes with different functions. Recessed lighting, spotlights, downlights, panel lights and more can all be LED. LED lights also come in various color temperatures, brightness levels and wattage ratings. Here're a few types of LED lights you can choose from:
1. Ambient Lighting
This is the main source of light in a space, often referred to as general lighting. It's typically soft and evenly distributed, creating a baseline level of illumination. Examples include ceiling-mounted or recessed fixtures, chandeliers, and wall-mounted fixtures.
2. Commercial Lighting
Commercial lighting, also known as business or professional lighting, refers to lighting solutions used in commercial spaces such as offices, retail stores, restaurants, hospitals, schools, and other public and business environments. The purpose of commercial lighting goes beyond mere illumination; it aims to enhance the ambiance, ensure safety, improve functionality, and sometimes even influence customer behavior.
OLAM lighting offers a variety of products that cater to the needs of commercial lighting, including: LED Tubular Light, LED Modular Panel Light, LED Panel Light, LED Track Panel Light, LED Cleanroom Troffer, LED Floor Standing Light, LED Tri-proof light, LED linear light.
3. Decorative Lighting
Beyond functionality, decorative lighting serves as a design element. It can be the focal point of a room, adding style and personality. Examples include statement-making chandeliers, unique pendant lights, and string lights.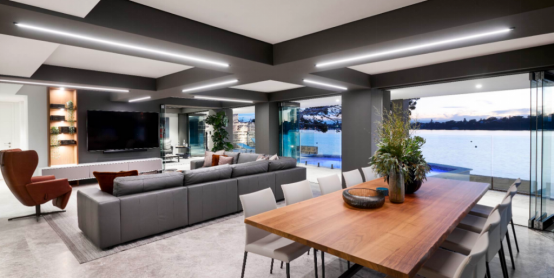 4. Accent Lighting
Other types of LED lights that you can consider are accent lighting. Accent lighting highlights a particular area, like artwork or plants. In the museum, accent lighting is used to draw attention to particular displays. In the home, you can use accent lighting to draw attention also in displays.
5. Landscape Lighting
If you are looking for methods to develop the appearance of your home's exterior, landscape lighting is a great option. With the help of landscape lighting, you can highlight your home and garden. You can also use it to create a romantic or festive atmosphere in your backyard during special occasions. If you want your outdoor area to look beautifully designed, landscape lighting should be one of your go-to solutions.
6. Task Lighting:
As the name suggests, task lighting is used for specific tasks like reading, cooking, or working. It's more focused and brighter than ambient lighting. Desk lamps, under-cabinet lights, and pendant lights over kitchen islands are common forms of task lighting.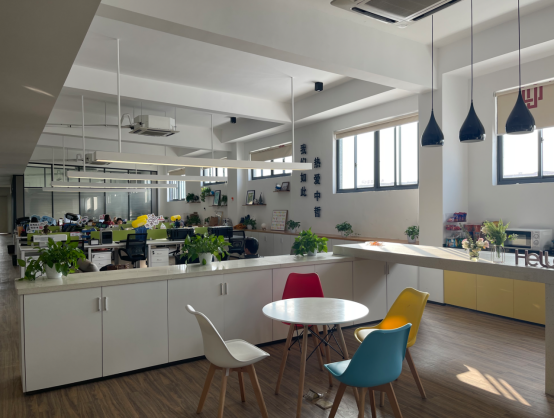 The Top 10 LED Light Brands In Europe!
There is a wide variety of LED lights available on the market, including spotlights, recessed lighting, and strip lights. Each type of light has its own amazing design and features, so it's essential to research the type of LED light that best suits your needs. Let's take a glance a few of the top LED lighting brands in Europe.
Signify N.V.: Formerly known as Philips Lighting, Signify is a global leader in lighting products, systems, and services. The company was renamed Signify following its separation from Philips in 2018, though it continues to use the Philips brand for its products under a licensing agreement.
Core Business: Signify's core business revolves around the development, manufacturing, and sale of lighting products, systems, and services. Their offerings cater to both consumer and professional markets, encompassing a wide range of lighting solutions.

Fagerhult Group is a Swedish lighting company with a significant presence in the global market. Founded in 1945 by Bertil Svensson in the small village of Fagerhult, Sweden, the company has grown to become one of Europe's leading lighting groups. Fagerhult Group's success is grounded in a deep commitment to quality, innovation, and sustainable design.
Core Business: The core business of the Fagerhult Group includes the design, development, and manufacturing of professional lighting systems for public environments, such as offices, schools, retail settings, and hospitals, as well as for industrial and outdoor applications.

Zumtobel Group: Zumtobel Group is a leading international lighting company based in Austria. Founded in 1950 by Dr. Walter Zumtobel, the company has established a reputation for innovation and quality in the lighting industry. The Zumtobel Group operates under several major brand names, including Zumtobel, Thorn, Tridonic, acdc, and Reiss.
Core Business: The group focuses on the development, production, and distribution of professional indoor and outdoor lighting solutions, as well as lighting management systems and lighting components.

TRILUX Group: TRILUX is a German lighting company known for its high-quality, innovative lighting solutions. Founded in 1912, the company has a long history in the lighting industry. TRILUX specializes in providing comprehensive lighting solutions that are efficient, sustainable, and technologically advanced.
Core Business: The core business of TRILUX revolves around the development, production, and distribution of lighting systems. The company caters to a wide range of applications, including office spaces, industrial environments, educational institutions, healthcare facilities, and outdoor areas.

Schréder: Schréder is a multinational company specialized in the design and manufacture of outdoor lighting solutions. Founded in 1907, the company has a long history and is headquartered in Belgium. Schréder is known for its focus on smart and sustainable lighting systems that enhance public spaces, roads, and urban landscapes.
Core Focus and Business: Schréder's core focus is on providing innovative and high-quality lighting solutions primarily for public and outdoor environments. The company specializes in street lighting, urban landscape lighting, architectural lighting, and lighting for transportation infrastructure like tunnels and railways.

Glamox Group: Glamox is a leading lighting group based in Norway, specializing in providing professional lighting solutions. Founded in 1947, the company has grown significantly and is recognized for its high-quality products and systems.
Core Business: Glamox's primary focus is on developing, manufacturing, and distributing professional lighting solutions. They cater to a wide range of markets including maritime, offshore, education, healthcare, commercial and industrial sectors.
Innovation and Sustainability: The company places a strong emphasis on innovation, particularly in energy-efficient and environmentally friendly lighting solutions. Glamox is committed to sustainability, continuously working to reduce the environmental impact of its products and operations.

solutions. It emerged from the classical lighting business of OSRAM and was established as a standalone company in 2016. Headquartered in Germany, LEDVANCE operates in over 120 countries and is known for its innovative and high-quality lighting products.
Core Business: LEDVANCE's main focus is on developing, manufacturing, and marketing a wide range of lighting products. While it initially started as a company focused on traditional lighting, it has significantly expanded into advanced LED technology and smart home solutions.

SITECO is a German-based lighting company with a strong reputation in the industry for high-quality lighting solutions. The company, with a history dating back to 1949, has been a part of the OSRAM group until 2019, after which it became an independent brand under the aegis of Stern Stewart Capital.
Core Business: SITECO specializes in the development, production, and supply of both indoor and outdoor lighting systems. The company is known for its innovative approach to lighting technology and its focus on creating solutions that enhance the functionality and aesthetics of various spaces.

Disano Illuminazione S.p.A.: Disano is an Italian lighting company established in the 1950s. It has grown to become one of the leading lighting manufacturers in Europe, renowned for its quality, innovative designs, and a broad range of products.
Core Business: Disano's primary focus is on designing and manufacturing high-quality lighting fixtures. The company offers a comprehensive range of lighting solutions for various applications, including urban, industrial, commercial, and residential settings.

SYLVANIA lighting for professional users and end consumers, and it has continued the SYLVANIA legacy following its separation from OSRAM.
Core Business: SYLVANIA's primary focus is on producing a wide range of lighting products, including light bulbs and lighting fixtures for both consumer and commercial applications.

One such exemplary brand is OLAMLED from China
In the dynamic and competitive world of lighting, uniqueness and innovation are crucial. The market's increasing demand for personalized, flexible, and customizable products is more pronounced than ever, particularly in China, which boasts a comprehensive industrial chain. Among the notable brands in this space, one that distinctly stands out is OLAM Lighting.
What sets this brand apart in the bustling market is its exceptional alignment with customer requirements, achieved through rapid innovation, swift product delivery, consistent quality, and superior service. Operating within one of the world's most complete industrial ecosystems, the company has a unique edge in catering to the rising demand for customized lighting solutions. Its dedication to rapid innovation allows it to swiftly adapt to both market shifts and customer preferences.
The brand's efficient manufacturing and supply chain capabilities underscore its ability to deliver promptly. This aspect is crucial for clients who prioritize speed without sacrificing quality, benefiting projects with stringent timelines or those needing quick adjustments.
A hallmark of the company's offerings is the unwavering commitment to quality. Its products not only adhere to but often surpass industry standards, ensuring durability and optimal performance. This focus on quality is complemented by an equally strong dedication to customer service, ensuring a smooth and supportive journey from initial inquiry to post-sale support.
The fusion of speed, quality, innovation, and customer service positions this brand as a top choice for those seeking advanced, tailor-made lighting solutions. Catering to a wide range of applications, from commercial to residential, the brand is adept at fulfilling diverse lighting requirements with its state-of-the-art, customized solutions.
Interested parties are encouraged to reach out and discover how this brand can enhance their spaces with efficient, innovative, and top-quality lighting. The team stands ready to help realize unique lighting visions, ensuring an optimal mix of aesthetic appeal, functionality, and sustainability.