Introduction
In Australia, certain lighting brands have established a long history, earning the trust of consumers over the years.
Today, I will detail the top five lighting brands in Australia, hoping this information will be helpful to you. I am Vicky Zhang, Co-Founder of Olam Lighting Shenzhen Co., Ltd. Which a professional LED commercial lighting manufacturer with over 15 years of experience.
We have been providing LED commercial lighting products to the Australian market for over 15 years, gaining extensive experience in local product standards and requirements. Moreover, our deep customization services, coupled with efficient and flexible minimum order quantities, have made us the preferred choice for Australian brands.
The Top 5 Brands Of LED Lights In Australia!
A prominent name in the Australian lighting market, Beacon Lighting offers a diverse range of contemporary and energy-efficient lighting products.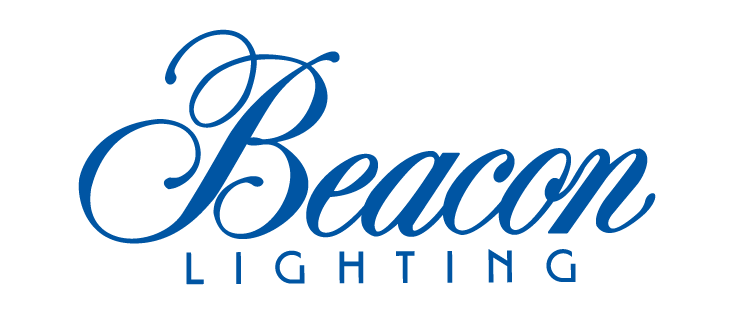 Company Information:
Founded: Beacon Lighting was founded in Melbourne, Australia, in 1967.
Headquarters: The company is headquartered in Victoria, Australia.
Market Presence: It has a strong presence in Australia with numerous stores across the country, making it one of the most accessible and recognizable lighting retailers.
Online and Retail Stores: Beacon Lighting operates both online and physical retail stores, catering to a wide range of customers.
Products and Services:
Residential Lighting: Beacon Lighting offers a vast array of residential lighting options, including ceiling lights, chandeliers, pendants, wall lights, and lamps. These products are available in various styles to suit different home decor preferences.
Commercial Lighting: The brand also caters to commercial lighting needs, providing solutions for various business spaces, such as offices, retail stores, and hospitality venues.
Outdoor Lighting: They have a range of outdoor lighting options, including garden lights, exterior wall lights, and landscape lighting, suitable for enhancing outdoor aesthetics and safety.
Smart Lighting: The company has embraced the latest trends in smart lighting technology, offering products that can be controlled via smartphone apps or smart home systems.
Ceiling Fans: Apart from lighting, Beacon Lighting also offers a variety of ceiling fans, some with integrated lighting options.
Lighting Design and Consultation Services: They provide expert lighting advice and consultation services, assisting customers in selecting the right lighting solutions for their spaces.
Energy-Efficient Solutions: Focusing on sustainability, Beacon Lighting promotes energy-efficient lighting options to reduce environmental impact and energy costs for customers.
Accessories and Fittings: The brand also supplies a range of lighting accessories and fittings, catering to the diverse needs of their customers.
As one of Australia's leading lighting manufacturers, Gerard Lighting provides an extensive portfolio of lighting products suitable for various settings, including residential and commercial spaces.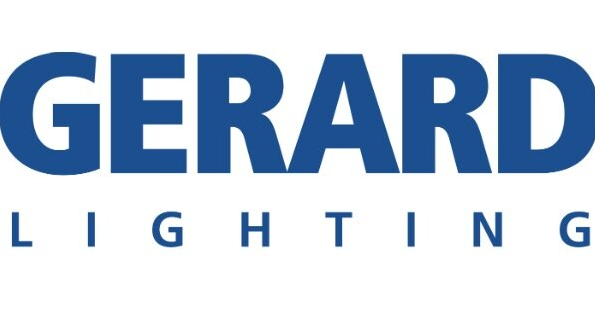 Company Information:
History and Background: Gerard Lighting has been a significant player in the Australian lighting industry, with a history that spans several decades.
Headquarters: The company is headquartered in Australia, with its operations primarily focused on the Australian market.
Market Position: Gerard Lighting is recognized as one of the leading lighting manufacturers in Australia, serving both residential and commercial sectors.
Brands Under Gerard Lighting: The company encompasses a variety of brands under its umbrella, each catering to different market segments and needs. This includes brands like Pierlite, Sylvania, and Crompton Lighting.
Products and Services:
Residential Lighting Solutions: Gerard Lighting offers a wide range of lighting products for homes, including indoor lighting fixtures like downlights, pendants, and wall lights, as well as outdoor lighting options.
Commercial Lighting Solutions: The company provides a comprehensive suite of commercial lighting solutions, suitable for various business environments like offices, retail spaces, and industrial areas.
Industrial Lighting: Specializing in industrial lighting, Gerard Lighting offers robust and efficient lighting solutions for industrial applications, including warehouses, factories, and large-scale industrial sites.
Smart and Automated Lighting: Keeping up with technological advancements, Gerard Lighting offers smart lighting solutions that can be integrated into automated home and business systems.
Outdoor and Landscape Lighting: Their product range includes outdoor lighting solutions that enhance safety and aesthetics for landscapes, gardens, and exterior spaces.
Emergency and Safety Lighting: The company provides specialized lighting solutions for emergency and safety purposes, crucial for compliance in many commercial and residential buildings.
Lighting Design and Consultation: Gerard Lighting also offers professional lighting design and consultation services, assisting clients in creating optimal lighting plans for their spaces.
With a long-standing presence in Australia, Crompton Lighting is known for its high-quality LED lighting solutions that cater to residential, commercial, and industrial needs.

Company Information:
Historical Background: The origins of Crompton Lighting trace back to the establishment of Crompton & Co. in the United Kingdom in the late 19th century. Over the years, the brand has evolved and expanded its operations, firmly establishing itself in the Australian market.
Australian Operations: Crompton Lighting, as part of the larger Gerard Lighting Group, has become a well-known name in Australia, renowned for its quality lighting products and solutions.
Market Position: The brand is recognized for offering a broad array of innovative and quality lighting solutions, catering to both the residential and commercial sectors in Australia.
Product Range: Crompton Lighting's product portfolio includes a wide range of indoor and outdoor lighting options. This encompasses everything from functional and efficient LED lighting to decorative and ambient lighting solutions.
LED Focus: A significant aspect of Crompton Lighting's offerings is their focus on LED technology. The brand is known for its energy-efficient LED lighting products, which are popular for their cost-saving benefits and sustainability.
Design and Innovation: Crompton Lighting is committed to incorporating the latest trends and innovations in lighting technology and design, ensuring that their products meet modern standards and consumer preferences.
Sustainability and Efficiency: In line with global trends, the company emphasizes sustainability in its products. Their lighting solutions are designed to be energy-efficient, reducing environmental impact and providing cost-effective options for customers.
Commercial Solutions: Apart from residential lighting, Crompton Lighting also offers a range of commercial lighting solutions, designed to meet the specific needs of businesses and commercial environments.
Customer Service and Support: Known for its customer-centric approach, Crompton Lighting provides excellent customer service and support, ensuring customer satisfaction and reliability.
This brand is celebrated for its innovative approach, offering a wide spectrum of lighting products, including advanced smart LED options.

Company Information:
Establishment: Brilliant Lighting has been an active player in the Australian lighting market for several decades, marking its presence with a range of innovative lighting products and solutions.
Headquarters: The company is headquartered in Australia, operating primarily within the Australian market.
Market Position: Brilliant Lighting is known for its innovation in the lighting sector, offering a broad spectrum of lighting products that cater to both residential and commercial needs.
Product Range and Innovation: The company has a reputation for continuously evolving its product range to include the latest lighting technologies and designs, ensuring that its offerings meet modern standards and consumer preferences.
Focus on Technology and Design: Brilliant Lighting places a strong emphasis on incorporating advanced technology and stylish design in its products, making it a popular choice for customers seeking contemporary lighting solutions.
Customer Base: The brand serves a diverse customer base, ranging from homeowners looking for residential lighting options to businesses and commercial entities seeking efficient and aesthetic lighting solutions.
Sustainability Commitment: Aligning with global environmental concerns, Brilliant Lighting is committed to providing energy-efficient and sustainable lighting options, reducing the environmental impact and offering cost-effective solutions for its customers.
Online and Retail Presence: Brilliant Lighting maintains a significant online presence, along with distribution through various retail channels, making its products widely accessible to customers across Australia.
Specializing in both indoor and outdoor lighting, Havit Lighting is renowned for its premium LED products, known for their durability and stylish designs.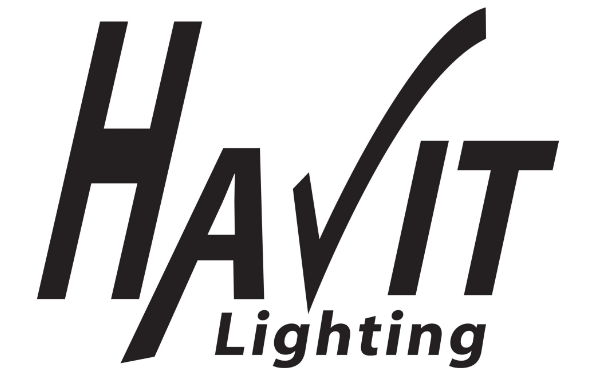 Company Information:
Specialization: Havit Lighting is particularly renowned for its specialization in high-end LED lighting solutions. The brand is known for its focus on quality and innovative designs.
Establishment and Growth: Over the years since its establishment, Havit Lighting has grown significantly, building a reputation for offering premium lighting products.
Australian Market Presence: The company has a strong presence in Australia, catering to both residential and commercial lighting needs. Its products are widely appreciated for their quality and design in the Australian market.
Product Range: Havit Lighting offers a diverse range of lighting products, including indoor and outdoor lighting solutions. This range often features cutting-edge designs and technology, appealing to a customer base looking for modern and efficient lighting options.
LED Technology Focus: The brand is particularly noted for its LED technology, offering products that are not only energy-efficient but also innovative in terms of design and functionality.
Design and Aesthetics: Havit Lighting places a high emphasis on the design and aesthetic appeal of its products. The company's product line is characterized by sleek and modern designs that can complement a variety of architectural styles and interior designs.
Sustainability and Energy Efficiency: Echoing a global trend towards sustainability, Havit Lighting's products are designed with energy efficiency in mind, contributing to environmental conservation and offering cost-effective solutions to customers.
Market Position: Havit Lighting is positioned as a provider of high-end, quality lighting solutions in the Australian market. Its commitment to design and quality places it among the leading choices for premium lighting products.
Customer Base: The brand caters to a diverse clientele, including homeowners seeking stylish and efficient lighting for their homes and businesses looking for reliable, high-quality commercial lighting solutions.
How To Find The Right LED Light For Your Needs?
The more you know about LED lights, the better able you will be to choose the right one for your needs. If you select a reliable brand such as those listed above, you can be sure that the quality of their products is top-notch. Below are some tips to help you make the best judgment when it comes to LED lights:
1. Consider Your Needs And Budget:
Look at how much light you need and decide on a budget. It helps you narrow down which type of LED lights are best for your space. Then compare different brands and their features. If you compare prices and features, you can get an idea of what type of LED lights are best for your needs.
2. Check The Energy Rating:
The most crucial aspect in choosing the right LED light is its energy rating. Energy ratings tell you how efficiently a bulb uses energy and how much energy it will consume over time. Opt for an LED light with a high energy rating if you want a more efficient option. On the other hand, if you desire a bulb with lower energy consumption, one that is more economical would be the best option.
3. Look At The Warranty:
The warranty is another essential factor to consider when selecting an LED light. Different brands offer different warranties, so make sure that you check the warranty length before purchasing. A more extended warranty may cost a bit more, but it can provide better coverage and peace of mind in case the LED light fails.
4. Determine Your Financial And Environmental Savings:
One should also consider the potential economic and environmental savings when making a decision. Factors such as energy efficiency, lifespan, and light output should be taken into consideration to calculate the savings. It helps you make an informed decision and choose a light that will provide the best value for money.
5. Get The Most Significant Savings By Replacing The Lights You Use Most Often.
Getting the most significant savings is often achieved by replacing the lights you use most often. To save energy and money, replace your frequently used light bulbs with LED lights. In this way, you can reduce your energy consumption and enjoy the savings in the long-term.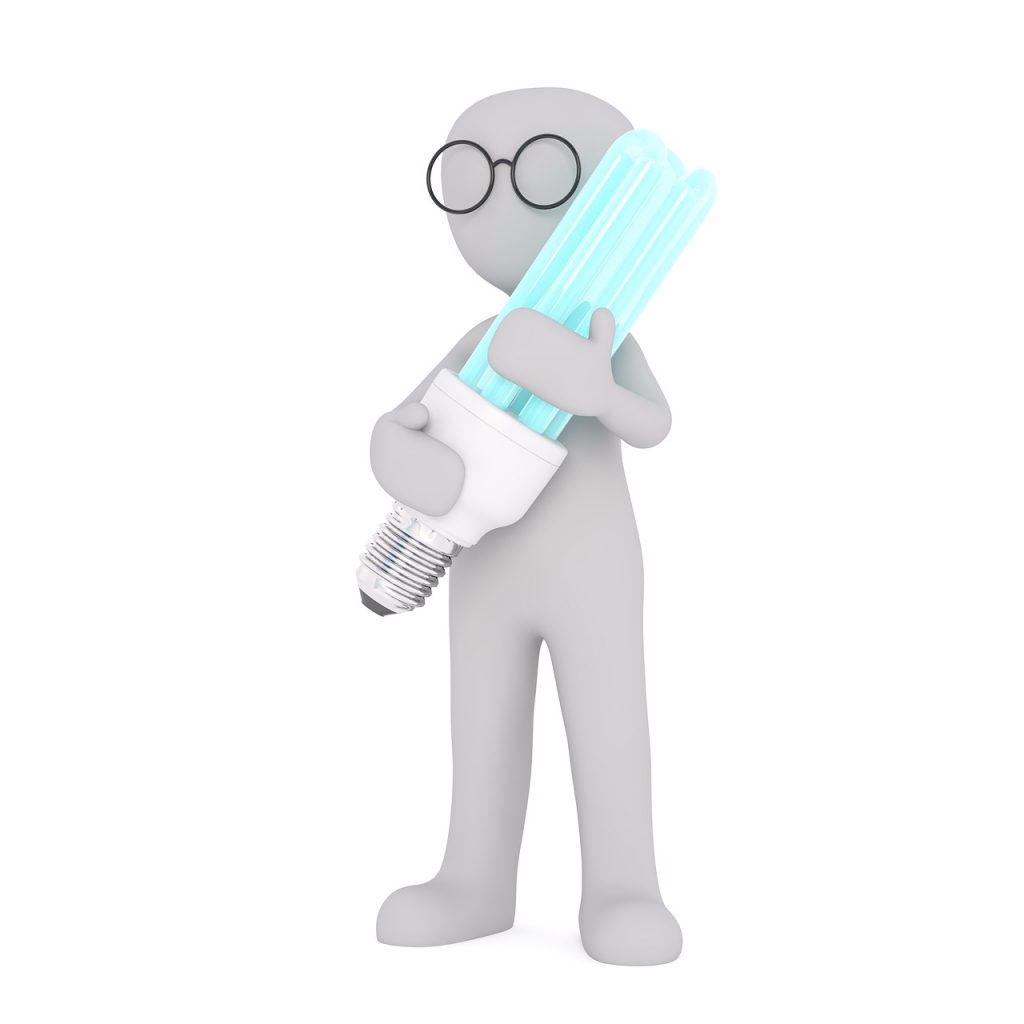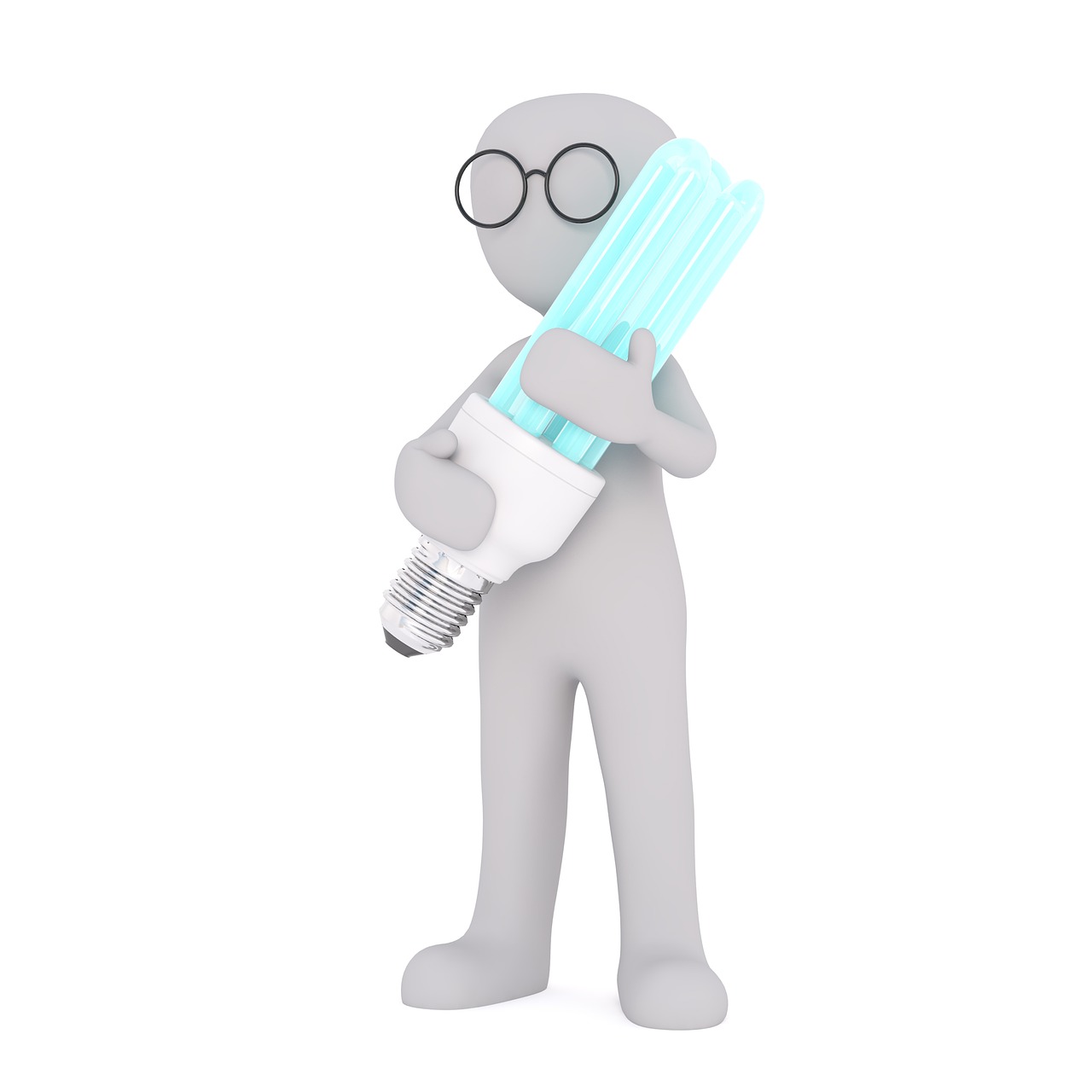 Why Should You Use LED Lights In Your Home Or Office?
It would help if you used LED lights for multiple reasons. But primarily, LED lights last longer than other light sources. They are also more energy efficient, so they help you preserve money on your electricity bill. Let's take a few reasons why LED lights are the best option for your home or office.
1. Flexible:
LED offers a wide range of choices when it comes to brightness and wattage. You can use LED lights to set the mood in any room by choosing among different color temperatures.
2. Low-Heat:
Since they don't produce much heat, LED lights can be used safely in places like bathrooms and kitchens without the risk of overheating. Because of low-heat production, you can also save cash on cooling costs during hot summer months.
3. Safe And Free From Harmful Chemicals:
If you're concerned about the environment, LED lights are a great choice. They don't contain any harmful chemicals like mercury or lead, so they are much safer for the environment. Without any hazardous materials, LED lights are often used in public places and commercial buildings.
4. Easy Care:
LED lights don't require much maintenance. Once you install them, there is no need to replace bulbs or other parts for a very long time. This not only saves you time and cash but also helps reduce your carbon footprint.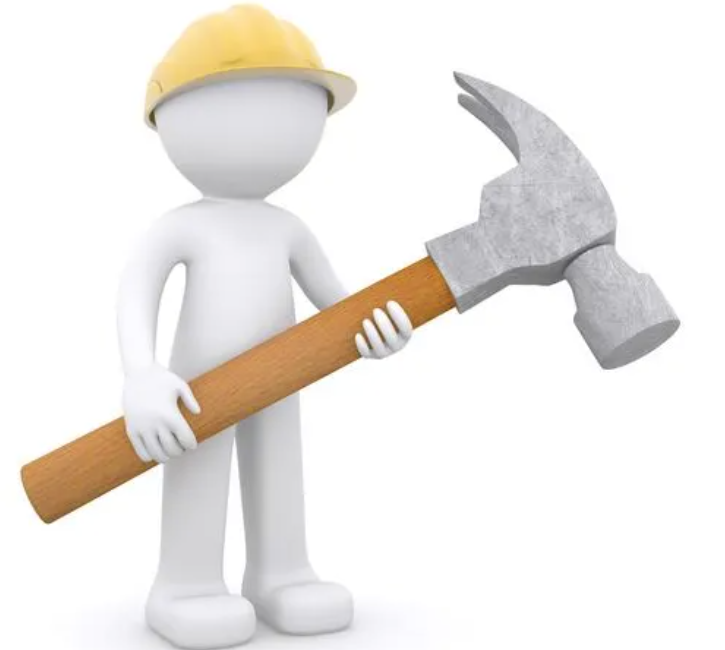 How Vastly Money Can You Save By Switching To LED Lighting?
Well, this depends on your usage and the type of lights you're using. Although you may have to spend more initially, making the switch to LED lights will save you money over time because they last much longer. Let's take a closer look how much money you can save by using LED lights.
1. Lower Electricity Bills:
LED lights consume up to 80% less energy than traditional light bulbs, meaning that you can save up to 70% on your electricity bills.
2. Lower Maintenance Costs:
LED lights last for approximately 20,000 to 50,000 hours, likened to 1,000 to 2,000 hours for traditional light bulbs. With fewer replacements needed, you save money on maintenance costs.
3. Reducing Your Air Conditioner Costs:
Incandescent bulbs release 90% of the energy they use as heat, while LED lights only produce 10%. And air conditioning costs can be significantly reduced when LED lights are used.
4. Save More Money By Having A Customized Operation:
LED lights can be customized to turn on and off at specific times or change color depending on the time of day. It's also possible to connect LED lights with motion sensors or dimmers, which further reduce energy consumption and cost.
Conclusion:
If you are looking for a manufactory supplier that can offer you a comprehensive partnership from product design, mold development, sample production, to mass manufacturing, and also possesses a thorough understanding of the Australian market, OLAMLED must be your best choice.