The surface of the cleanroom troffer panel adopts a special antibacterial spraying process, which can effectively resist bacteria, viruses and other pollutants in the air, and create a healthy and safe use environment. Secondly, the panel cleaning lamp does not need to use any chemicals, is harmless to the human body, is an environmentally friendly lighting device. In the medical field, panel clean lights provide a clean and safe air environment for operating rooms, wards, etc., reducing the risk of infection.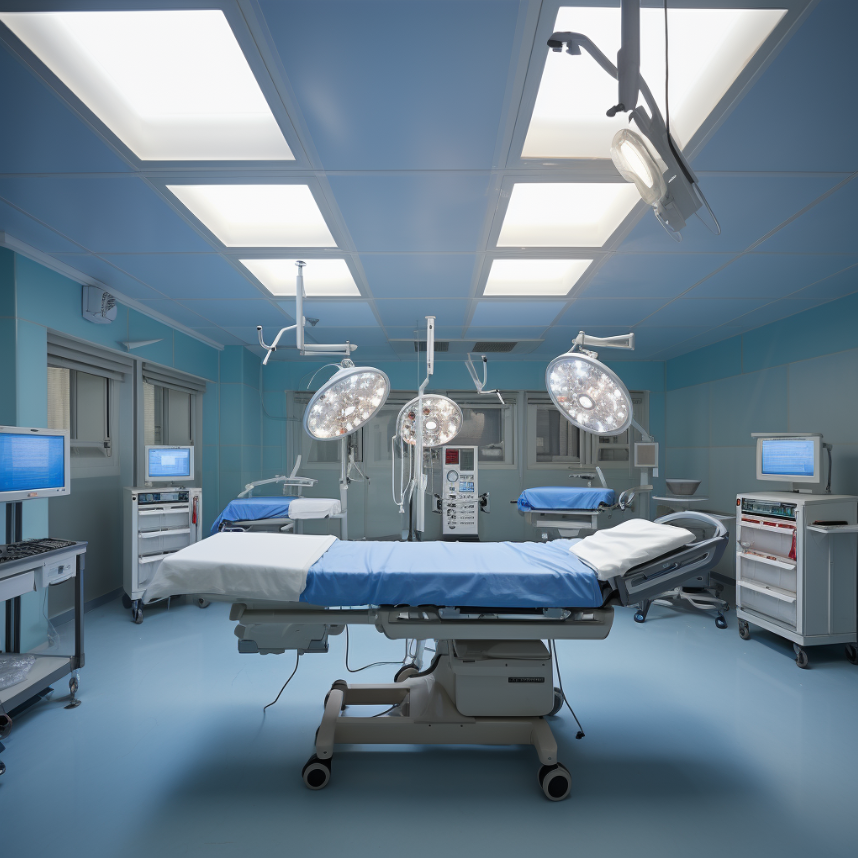 What are its features
Antibacterial coating, fully closed structure, soft lighting, good reflection effect; Corrosion resistance, anti-interference, no dust, easy to clean, can meet the lighting requirements of 100 clean room.
Clean troffer, in addition to the lamp body itself needs to have anti-corrosion, dust and no rust, but also must have easy to clean, surface dust and other characteristics.
Where to use it
It is mainly used in hospitals, factory workshops and other places that need to be kept clean and dust-free. The cleaning lamp is recessed, tight against the edge of the ceiling, with a screw-free surface and a smooth acrylic surface to reduce dust buildup.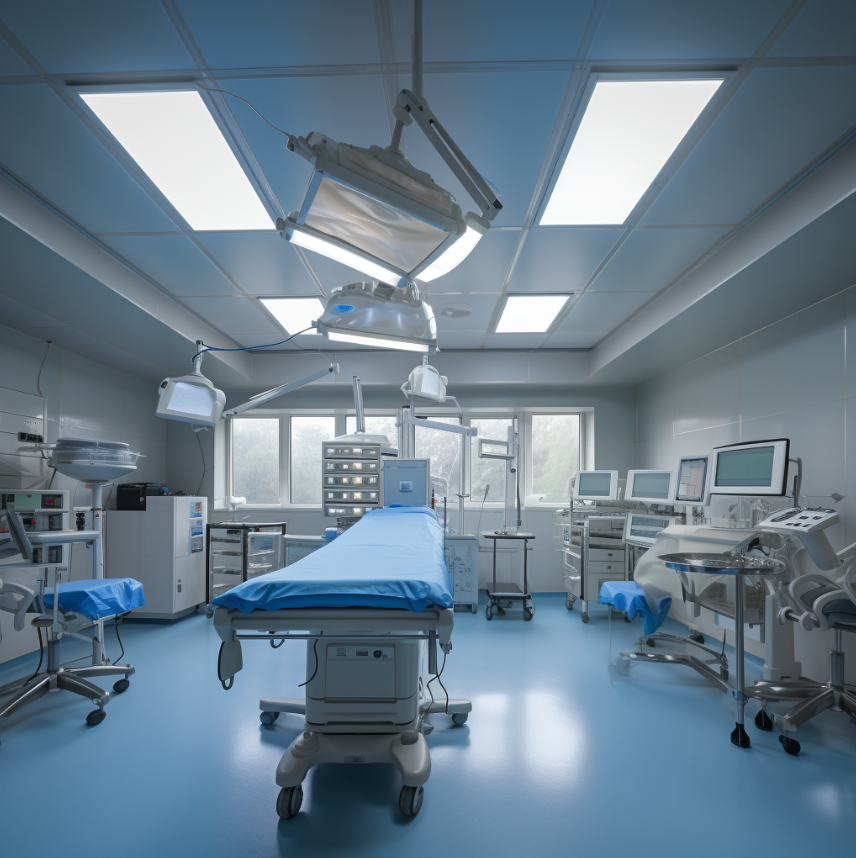 What the difference between cleanroom panel and flat panel light
The cleanroom panel light and the ordinary LED panel light are first of all different application places.
LED clean panel lights are mainly used in places where the cleanliness level of the lighting space environment is required, such as hospital lighting, clean room lights, dust-free workshop lights, school classroom lights, laboratory lights, etc.
Ordinary LED flat lights are mainly used as energy-saving lighting in ordinary places, which cannot meet the requirements of a clean lighting environment.
LED cleanroom lamp and ordinary LED panel lamp are obviously different from the materials used in manufacturing and production.
Ordinary LED flat lights as energy-saving lamps, mainly used in ceiling installation. Generally speaking, LED flat light products as long as they have energy-saving effects.
The standard requirements of LED cleanroom troffer are much stricter than common panel lights.
First of all, in the overall luminous brightness of the lamp, the purified flat lamp is much higher than the ordinary LED flat lamp.
In addition, because of its clean characteristics, the clean flat lamp has a high standard for the installation of the product, dustproof, waterproof, anticorrosive, rust and fire prevention, surface smoothness treatment, easy cleaning and many other aspects.
LED clean flat lamp products need to meet the special environmental factors of clean workshops and clean rooms, so there are also relevant requirements for clean lamps and clean lamps, and ordinary LED flat lamps do not have this requirement.
In summary, LED clean flat lights can replace ordinary LED flat lights installed in common Spaces, while ordinary led flat lights can not replace clean flat lights used in clean workshops, clean rooms and other places.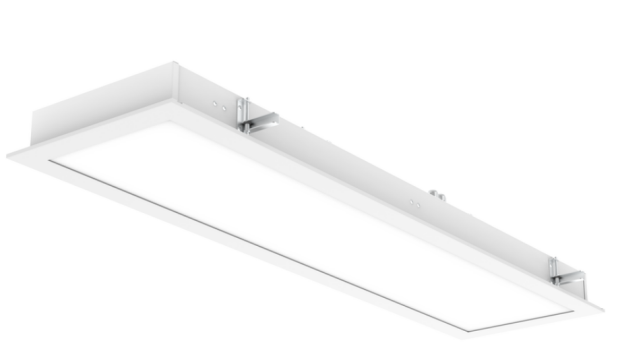 Where to find the professional suppliers of cleanroom troffer?
In fact, this kind of product requires strong professionalism, and there are very few suppliers with experience in this field in China.
Olam Lighting is a factory with 15 years of product development experience, in the development of this series of products is also because of the help of foreign teams to develop successfully.
The features of the OLAMLED cleanroom troffer
Waterproof structure design, can reach IP65
IK grade is also available in IK08 and IK06 standards to choose from. IK08 with smooth PC diffuser, IK06 with smooth PMMA diffuser.
Screwless design, more beautiful
High light efficiency, high color rendering index, soft lighting, low glare, more friendly to your eyes.
Antibacterial coating, Can block the bacteria attached to the surface of the lamp to maintain the health and safety of the environment.
Recessed grid and flange, surface, mounting brackets for easy install in hard ceilings
600x600mm, 620x620mm, 300x1200mm, 300x600mm are available, Customizable size accepted.
30W, 40W, 60W etc.
CRI>80Ra, 90Ra available
Light efficiency: 110-120lm/W
Waterproof IP index: IP65
Protection class: IK06, IK08
Non-dimmable, Dimmable optional
Certificate: IP65, IK06, IK08, Antibacterial test report, EMC, LVD, ROHS, LM79,TM21 etc.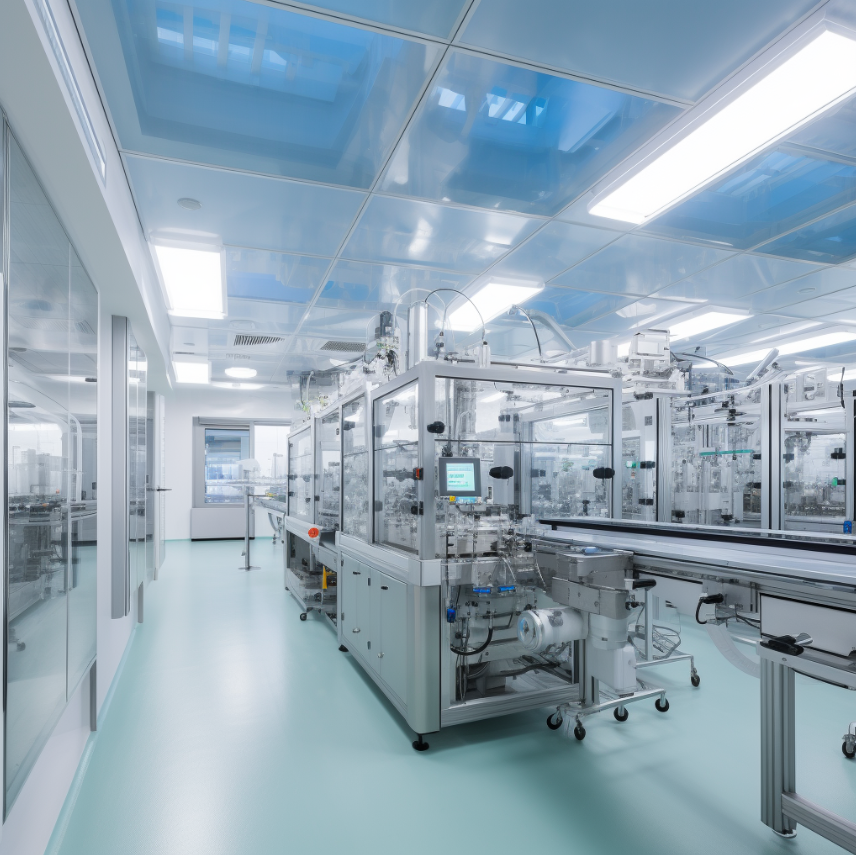 As a marketing professional at OLAMLED, I am thrilled to introduce our latest innovation tailored for sterile environments – the OLAMLED CLEANROOM TROFFER. This state-of-the-art lighting solution is engineered to meet the stringent requirements of medical facilities, pharmaceutical manufacturers, and food processing plants, where maintaining an aseptic environment is not just a necessity but a critical regulatory mandate.
The OLAMLED CLEANROOM TROFFER boasts a surface coated with an antimicrobial spray, a revolutionary feature that inhibits the growth of bacteria and other microorganisms. This is not just a light fixture; it's a guardian against contamination, ensuring that the illuminated area remains sterile and clean.
But the prowess of this luminaire doesn't end there. We understand the challenges that come with maintaining sterile zones, and our product is designed to withstand rigorous cleaning protocols. With a waterproof rating of IP65, the CLEANROOM TROFFER is impenetrable by dust and protected against jets of water, making it an ideal companion in the fight against contamination. It can withstand the toughest cleaning agents and the most stringent decontamination processes, ensuring that hygiene is uncompromised.
Moreover, with a protection rating of IK06, this fixture is resilient against external impacts, a necessary feature in the bustling environment of a cleanroom. Whether it's a sudden jolt or an accidental hit, the robustness of our CLEANROOM TROFFER means that your lighting investment is safe, secure, and reliable.
The special structural design of the CLEANROOM TROFFER is not just about aesthetics; it is conceived with functionality at its core, making it perfectly suitable for steel panel cleanrooms and modular spaces. Its seamless integration into various cleanroom ceilings, whether in a hospital, a drug factory, or a food workshop, ensures that the integrity of a sterile environment is maintained without sacrificing on illumination quality.
In OLAMLED, we don't just create lights; we create solutions that shine in the most demanding of environments. With the CLEANROOM TROFFER, we are setting new benchmarks for cleanroom lighting, ensuring that your operations can proceed with both brilliance and peace of mind.