● Customer: SAM & SONS LIGHTING
SAM & SONS LIGHTING is a locally based lighting company in Melbourne that deals with the sales of lighting products.
● Location: Melbourne, Australia
● Product/service used: Ultra-thin Panel Light
OVERVIEW  
This customer contacted us from our website and requested suitable commercial lighting for their office. They used the T5 traditional fluorescent tube fittings with air-conditioning slots in their building, and they wanted to replace them for more suitable commercial lighting, energy saving, reducing maintenance costs, and natural ventilation.
After an intense and productive discussion with our team, We recommended the Ultra-thin Panel Light with Air Slots for our client. The Ultra-thin Panel Light uses high-quality SMD LED as the light source. It is very bright with even light output and can lead to efficiency savings of over 50% in energy and maintenance costs.
Another interesting reason why we recommended Ultra-thin Panel Light was that it occupies very limited space on the ceiling, so it makes the installation easy and flexible. It also directly replaces traditional ceiling lights, halogen downlights, and fluorescent tubes or neon.
We can do it in a round or square shape, as the size can be made according to the customer's request.
So we customized this product for them according to their specifications, making a perfect replacement for the traditional fluorescent tube fittings with an Ultra-thin Panel Light with Air slots that are energy-saving, has better light efficiency, air return capacity specification, longer lifespan, and better maintenance cost.
PRODUCT CHARACTERISTICS:
Ultra-thin LED panel light has the following features:
● Fire resistance: 650°C
● Stylish Ultra-thin
● 6063-T5 Aluminium housing
● Low operating temperature
● Flexible size customization
● The air slot frame is made of iron
●PMMA LGP Never becomes yellow
●Detachable drives and efficient modules
●Lighting source: SMD2835, CRI 80Ra or 90Ra
●UGR<19 Lower Glare design, soft and reduced visual discomfort
● Panels made up of optical grade acrylic to ensure transmission of light
● Fast and convenient installation
● Low maintenance cost
● No ultraviolet rays
● DALI dimmable
● Longer lifespan
● Customizable sizes available
● Mercury-free
● Bright and Even
● High luminous flux output
● Energy-saving up to 50%
● 5years warranty
PRODUCT TECHNICAL SPECIFICATIONS:
● Brand OLAMLED
●Size(mm) 295*1195*12
● Power 30W
● Efficacy >110lm/W
● Colour temp. 4000K
● Colour rending index >80Ra
● Lamp life over for 50000 hours
● Dimming DALI
PRODUCT APPLICATIONS:
Ultra-thin Panel Light is ideal for large open commercial areas and general home lighting such as kitchens, living rooms, schools, universities, offices, reception areas, and many more.
CHALLENGES
This customer had an issue with the commercial lighting in his office because the energy consumption was high and also a lack of natural ventilation. The absence of natural ventilation in the ceiling structure due to the air conditions is an issue. Without proper ventilation, the air in the building becomes stagnant, leading to several issues that impact the lighting conditions.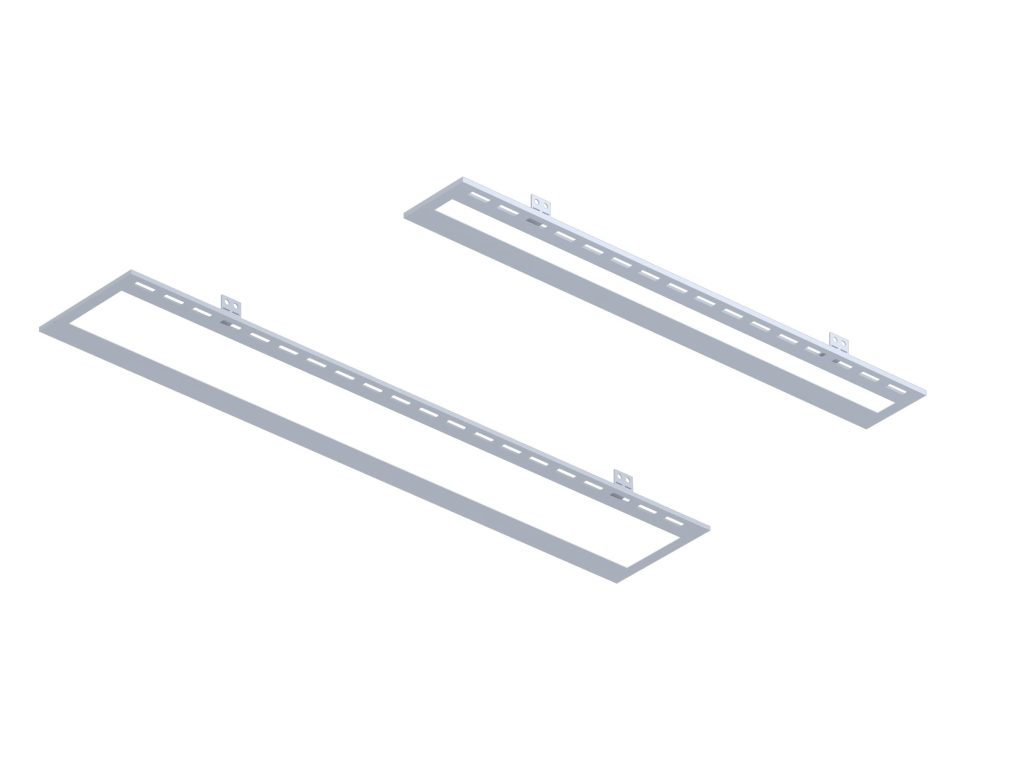 Poor airflow and quality can result from the lack of ventilation. It can cause dust, pollutants, and indoor to accumulate in the space. These airborne particles can settle on lighting fixtures, diffusers, and bulbs, reducing their efficiency and light output. Dust accumulation can also create a dimming effect, decreasing the overall brightness of a place.
Also, the lack of natural ventilation can lead to thermal stratification. As hot air rises to the upper levels of the space, there can be a noticeable temperature difference between the ceiling and the floor. The temperature disparity can affect lighting fixtures' performance and lifespan, especially those near the ceiling. Heat buildup can cause the lights to overheat, leading to reduced lifespan and potential malfunctions.
The customer was hesitant to fix these commercial lighting issues due to the potential costs. Installing LED lights, new ventilation systems, and upgrading the necessary fixtures involves substantial money. They were curious to know if our lighting products were cost-effective. They were also skeptical that the building's design, infrastructure, and layout might not easily accommodate the required modifications. The customer knows the lighting adjustments needed require well-trained professionals with expertise.
PRODUCT INSTALLATION:
● Recessed LED panel lights
● Suspension panel LED lights
● Frame Mounted LED panel lights
● Ceiling & Wall Mounted LED panel lights
● Clip installation
INSTALLATION CAUTIONS:
● Consult a qualified electrician to ensure correct wiring;
● Turn OFF the power before installation;
● Keep each LED panel light matched with the junction box that packs with it.
IMPLEMENTATION:
While following the installation cautions, the Ultra-thin Panel Light was mounted on the ceiling strategically to maximize light distribution. We ensured that proper electrical connections were made. The air slot placement was carefully determined for optimal placement of the air slots. We wanted the positioning to enhance the flow of natural air. Hence, they wanted to create a new natural ventilation pathway.
After we created the natural ventilation pathways, the Ultra-thin Panel Light was placed nearby. In that way, the air slots are aligned with the direction of the airflow. We adjusted the air slots' number and size to maintain the air circulation's order and rate. Subsequently, we added air filters to the air slots to reduce the entrance of debris and dust. Our final touch was the addition of intelligent control timers and sensors to get the maximum benefits of the Ultra-thin LED panel light.
RESULTS
The customer currently has a uniform and efficient illumination across his office. The ultra-thin design of the LED panel light gives the office a sleek and modern aesthetic while delivering high-quality lighting. Integrating air slots in the panel allows for natural airflow within the office. By placing the board near ventilation pathways, there is free movement of fresh air into the office.
The Ultra Thin Panel Light is designed to be energy-efficient. Hence, it consumes less power compared to conventional lighting fixtures. The customer is enjoying the reduced energy costs and smaller carbon footprint percentage. The ultra-thin design of the panel light enables it to be adequately mounted on the ceiling, minimizing space consumption. Our Ultra-thin Panel Light with Air Slots is versatile and flexible and can be tailored to suit any lighting need.
The harmony of natural ventilation and good lighting provides comfort and increased productivity. Nothing beats productivity in an appealing and healthy atmosphere. The Ultra-thin Panel Light with Air Slots fixed for this customer offers a wide range of customizable options. These options include dimming capabilities, adjustable air slot sizes, and color temperatures. Our LED panel lights are durable, reliable, and require less maintenance, unlike traditional panel lights.
According to the customer, they said "My office has a new lease of life. The ultra-thin panel light with air slots is the absolute game changer. It took my workspace from ten to a hundred. I can work and breathe better, thereby increasing my productivity and delivery rate. The best decision I made in a while."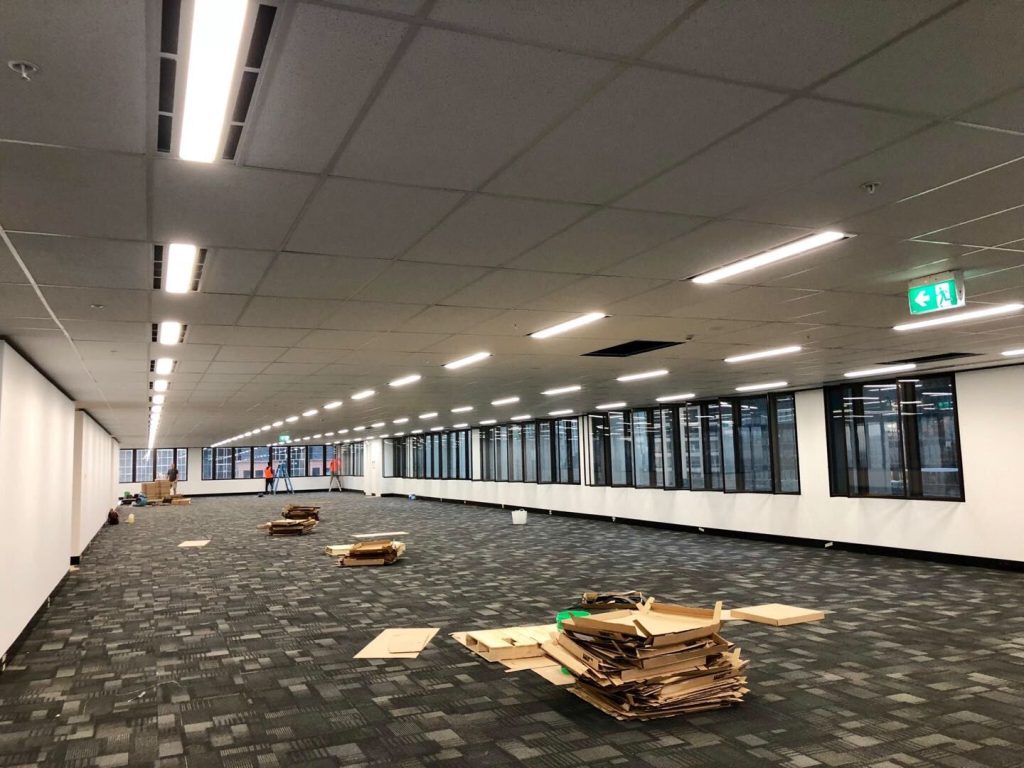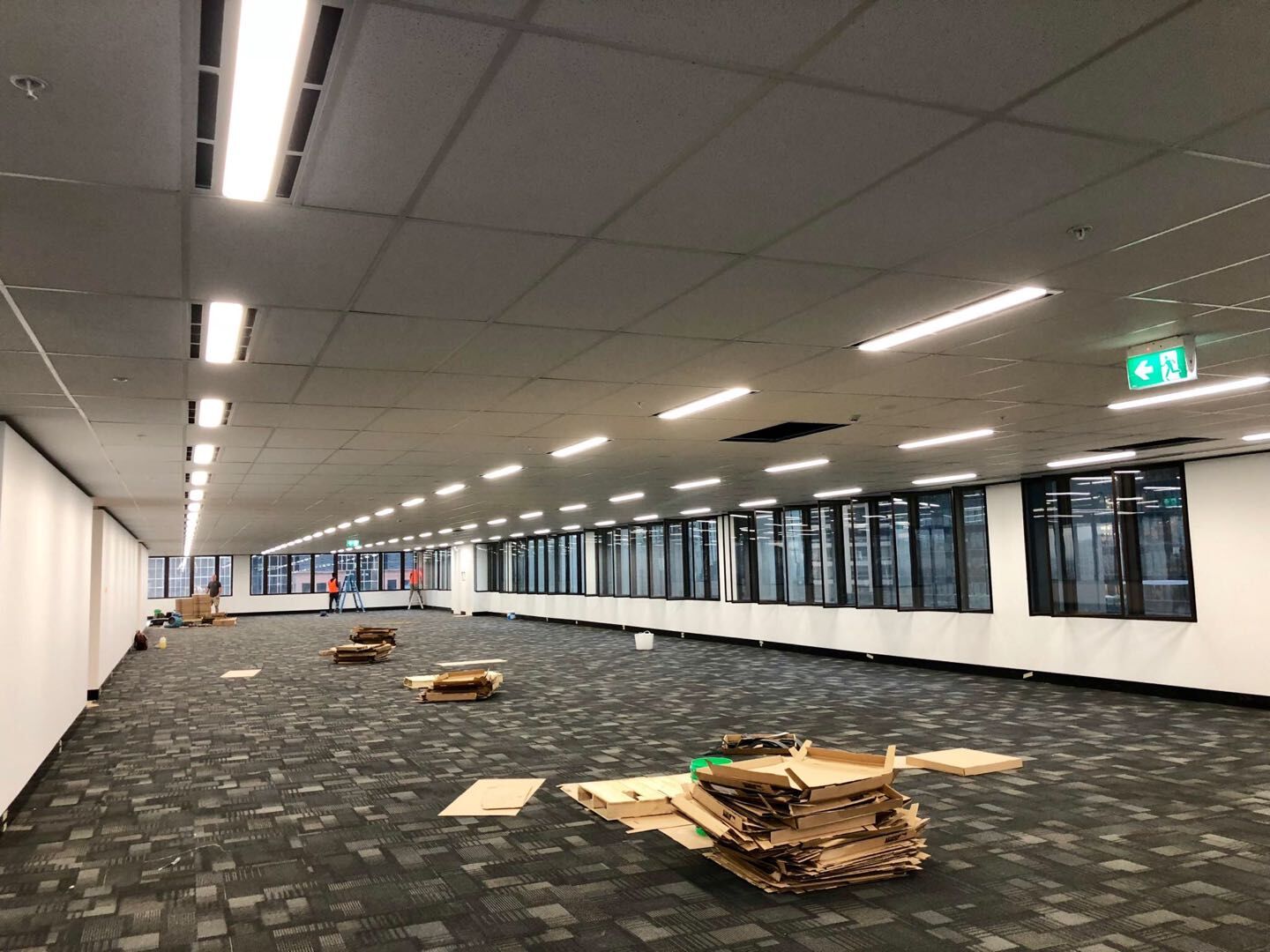 FEEDBACK
There has been a lot of positive feedback from the customer. The customer gave us some rundown about his current use of Ultra-thin LED panel lights with air slots. We are always happy to receive consistent praise and acknowledgment from our customers. Here are a few remarks from the customer.
"The Ultra Thin Panel Light with Air Slots has transformed our workspace. It provides excellent lighting throughout the office, and the integrated air slots have significantly improved the air quality. It has made the environment much more pleasant and comfortable. It also fits seamlessly into our space, saving us valuable ceiling space. The adjustable air slots have allowed effective natural ventilation, creating a healthier and more energizing atmosphere."
"The energy efficiency of the Ultra Thin Panel Light has been remarkable. Our energy costs have significantly decreased since its installation. We appreciate the long-term savings it provides while still delivering exceptional lighting and ventilation performance. We can adjust the air slot sizes and dimming capabilities to create the perfect ambiance."
WHY YOU SHOULD BUY ULTRA-THIN PANEL LIGHT WITH AIR SLOTS:
There are so many benefits of using Ultra-thin Panel lights with Air Slots in your house, office, food company, and so on. It will interest you to know that if you switch to Ultra-thin Panel Light with Air Slots from traditional lighting fixtures, you will see a 50% to 90% reduction in your energy consumption and also enhance natural ventilation.
Ultra-thin Panel light with Air Slots is also very durable, It can last around 5 to 10 years. Since Ultra-thin Panel Light with Air Slots has a long lifespan, you only need to redo the installation process occasionally. Just wipe the panels once in a while to remove dust and specks of dirt. This helps reduce maintenance costs.
Ultra-thin panel light with Air Slots ensures you can dim from 0% to 100%, giving you access to a broader range of brightness levels. With the low energy consumption and maintenance cost, you will be able to save throughout your usage of LED panels. These savings can cover your initial expenses and provide you with more over time.
Another interesting reason you should buy an Ultra-thin LED Panel light today is that LED panels have a higher CRI rating, allowing you to access the color accurately. This prevents the discomfort of the eye as it lessens eye strain, and you don't have to exert too much to see.
Lastly, It is compatible with existing lighting systems. If you are transitioning from a traditional lighting setup to using LED panels,
you may have to call for an electrician to check the compatibility of your existing system with LEDs. While some connections can accommodate the switch to LED panels, others require a total change.
How to Solve Common ULTRA-THIN PANEL LIGHT Malfunctions?
● The LED panel does overheat a lot, what do I do?
An LED Driver regulates the amount of power that flows through a lighting system.
LED Drivers are vulnerable to overheating. Even the ones that work correctly will be affected by heat over time. However using cheap, low-quality drivers or the wrong driver will mean it is at greater risk of overheating sooner, which can lead to the LED panels overheating a lot.
To fix this, ensure the LED panels are compatible with the circuits and ask the electrician to check the wiring in the lighting system.
● My Ultra-thin Panel light with Air Slots didn't last the expected amount of time.
When this happens, it is usually due to placing your Ultra-thin panel light near intense heat or not enough ventilation space. Ensure during installation, they are far from any sources of intense heat and there is enough space for natural ventilation.
Also, you should try to avoid using a mixture of fluorescent and LED panels in the same single room.
CONCLUSION:
LED panel lights are easily the perfect replacement for traditional lighting fixtures specifically Ultra-thin panel lights with Air Slots. They are very bright, energy-efficient, low maintenance cost, eco-friendly, and long-lasting!
You can light up your path to success with the Ultra-thin Panel Light with Air Slots! For potential customers with similar issues, here's some enlightening advice. Uncover the power of the Ultra-thin Panel Light with Air Slots to meet your specific demands. Experience its energy efficiency, low maintenance cost, and sustainable and space-saving design. Embrace the allure of the Ultra-thin Panel Light as it enchants your space with both light and natural ventilation.
Contact us for your space's most aesthetically appealing and energy-efficient lighting option.