Outdoor lighting is designed quite differently from the lighting fixtures that are used indoors. This is because the outdoor lighting fixtures are subjected to certain weather and environmental conditions that need a specific setup and wiring.
Hence, when it comes to the idea of considering outdoor lighting fixtures, it is essential to choose the right wire suitable for them, and for that selection, the guide below could be of great help. So, let's read below.
What Is an Outdoor Lighting Wire?
An outdoor lighting wire is used in the outdoor LED lighting fixture, and this wire is an electrical cable that illuminates the lights by allowing the electric current to flow through them. These wires used for outdoor lighting fixtures are designed to ensure that they can withstand exposure to sunlight, UV rays, moisture, changing weather conditions, etc.
The outdoor LED light fixtures are primarily used as street lights in backyards, parks, and other outdoor spaces.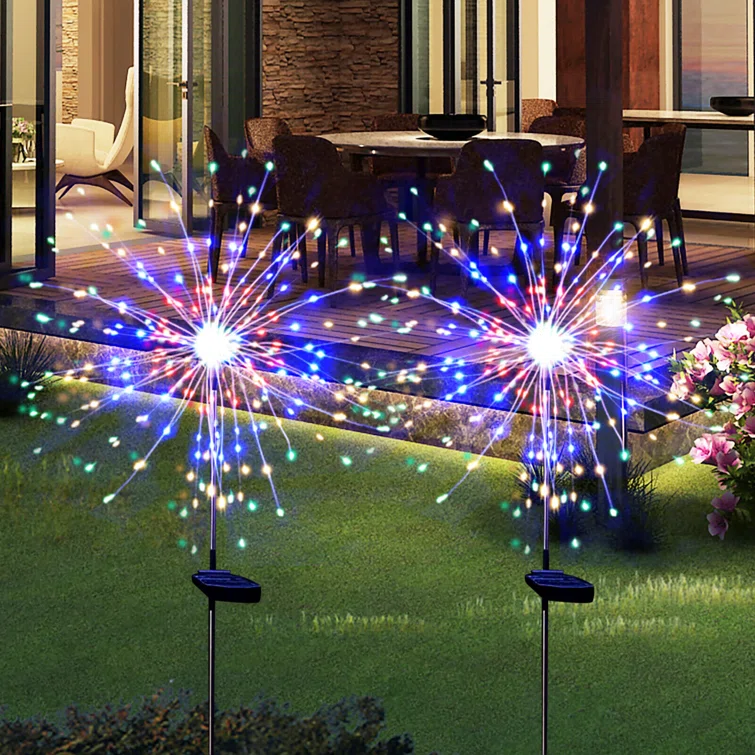 Selecting Wire for Outdoor LED Fictures: Features To Consider
Some essential features you must consider when choosing outdoor lighting wires are as follows.
Outdoor Light Wire Requirements
Outdoor light wires have some specific requirements that are associated with the surroundings they are placed in, and these requirements comprise the following:
The outdoor lighting fixtures are exposed to rain, moisture, humidity, and whatnot, and hence, the wires used for these lights must be waterproof and moisture-proof so that when subjected to such conditions, they can be used safely and are safe against any damage.
During a hot sunny day, the outdoor climate is subjected to high temperatures, which is alarming as it needs to have lighting wires capable of withstanding the high temperature without wearing out.
In hot weather, the temperatures are incredibly high; in cold weather, the temperature may be extremely low. In such cases, the wires used in outdoor lights should also be resistant to cold weather and function efficiently.
The selection of wires is also dependent on the lamp's power, the number of lights, the distance between the lights, and wattage, and the wire should be capable of handling the electrical load efficiently.
The voltage rating of the wire must match the voltage rating of the light, ensuring proper functioning and safety of the lighting system.
Outdoor lighting fixtures are subjected to UV rays; hence, this exposure could damage the wires if they are not designed to withstand UV rays. Therefore, the wires opted for outdoor lights should be UV-resistant.
Wires, when used for outdoor lighting fixtures, may be subjected to corrosion and rusting; hence, the chosen wires for the outdoor lights must resist corrosion to be used with durability.
Outdoor lighting wires must also be equipped with a layer of insulation, protecting against electrical hazards and mechanical stress.
Wire Type and Material for Outdoor Lighting
Considering the right type and material of which the wire is made when used for outdoor lighting is equally crucial, and some of the types that are suitable for outdoor lights are as follows:
H05RN-F is a wire comprising flexible cables with rubber, and it is used widely for outdoor use. It is suitable for many light applications, which are based on medium duty, and it is a highly durable and flexible wire. This wire comprises a copper conductor, which makes it a quality-oriented option and has a voltage rating of 300/500V
H07RN-F is a flexible rubber-based cable; this form of wire is designed for heavy-duty applications and supports a voltage rating of 450V to 750V.
Neoprene is a material that is made of synthetic rubber and is widely known for its resistance against outdoor conditions, including chemicals and is highly flexible. Hence, it is widely used in construction sites because it can easily be handled and installed in various instances due to its soft and flexible nature.
Nitrile rubber is also a synthetic rubber with outclass properties that make it suitable for outdoor applications. It offers resistance against fuel and extreme temperatures. This wire is used in grounding applications because it is a durable wire known for its strength and capability to withstand extreme conditions.
Specifications of Wires
The role played by wire specification is significant, and power requirements of the outdoor lights should be considered when looking into the specifications so that a safe and efficient operation can be achieved. Some of these specifications are as follows:
0.75mm² is a wire specification suitable for LED lights with low power and are also used in light-duty applications.
To cater to medium power and medium-duty applications, the suitable wire specification is 1.0mm².
LED lights based on moderate power with balanced flexibility and capacity are equipped with a wire of 1.5mm².
High-power applications need to handle a higher load of current, and for such applications of lights that are used outdoors and have 50W power, they must be equipped with 2.5mm² of wire.
When choosing wires for outdoor lights, it is imperative to adhere to the electrical standards to maintain the safety and effectiveness of the light and electrical circuits.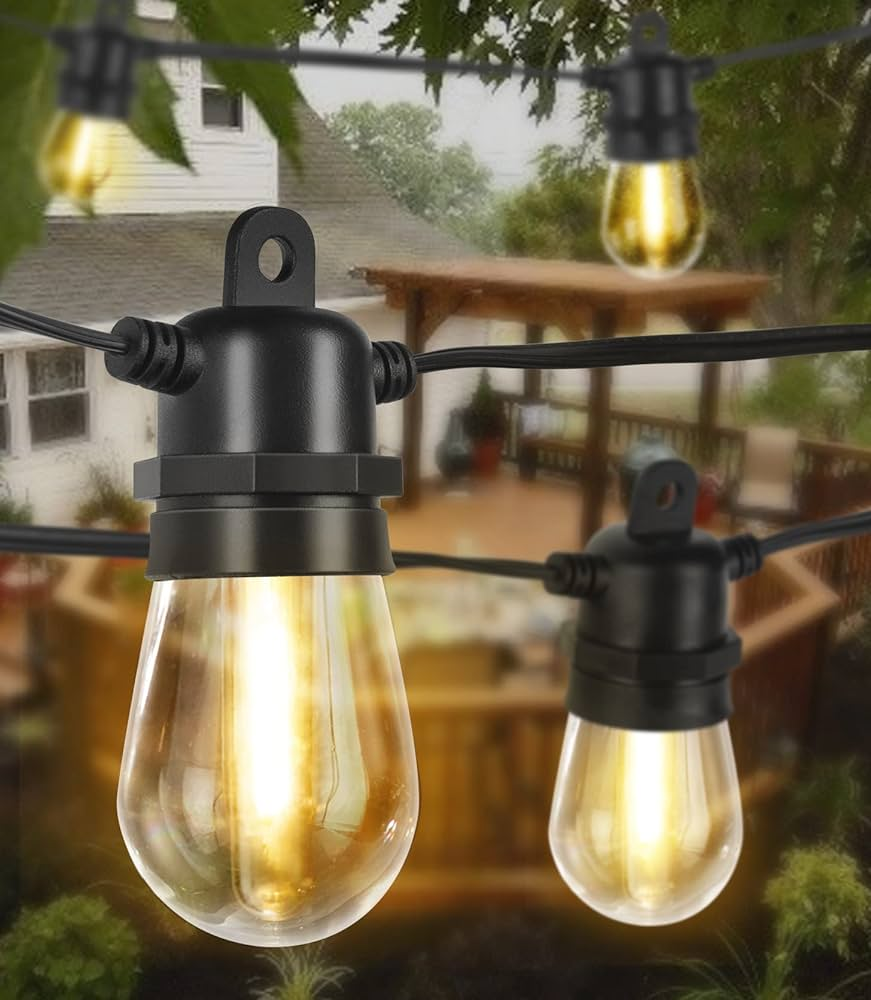 Factors to Consider When Choosing Wires for Outdoor LED Lights
Some of the essential factors that should be taken into consideration when choosing the wires for outdoor LED lights are as follows:
Compliance with National Standards
The electrical standards and voltage of every country vary. Hence, to ensure a safe and reliable lighting experience outdoors, it is imperative to ensure that the chosen wire is compliant with the national electrical standards followed in the country where these lights will be used.
Consideration of Environmental Requirements
When choosing wires for outdoor lighting, the environmental conditions in the surroundings must be assessed.
The changes in temperature, exposure to UV, and moisture all play a significant role in the longevity of the lighting fixtures installed outdoors. So, the wire should be robust enough to withstand such conditions.
Thorough Inspection of Wire
Wires of the outdoor lights should be inspected to identify any wear and tear or damage because it may impact the functionality of the outdoor LED light. If the wire is damaged, it should be changed before the installation into the light, or if it is installed in the light, it should be removed and replaced by a new wire.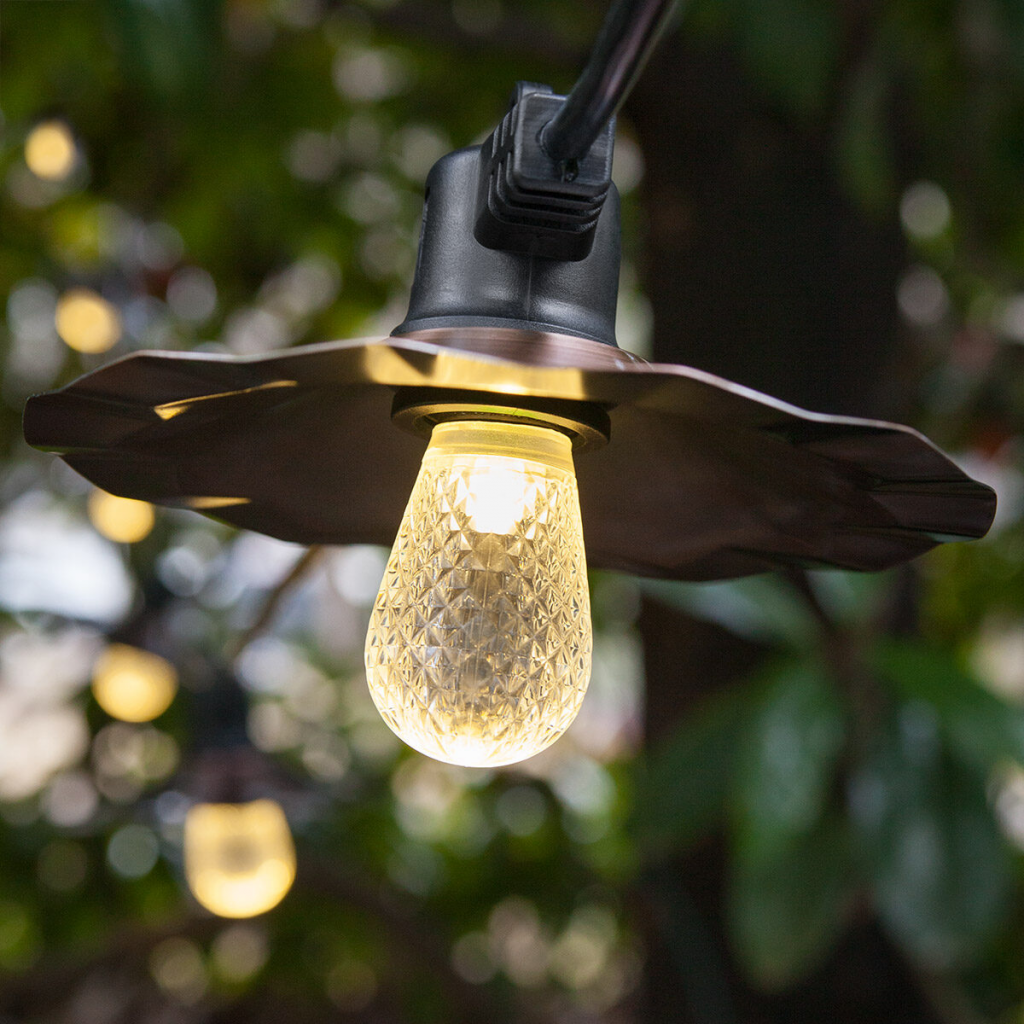 Appropriate Installation
The installation of the wire is also an essential consideration, and it is always recommended to ensure that the wire has been installed carefully in the light and is according to specification and material suitable for outdoor installation. According to the load capacity, the wire needs to be selected because overloading may lead to a lot of damage to the wire.
Ensuring Weatherproof Enclosures and Proper Grounding
To ensure the protection of the wire, it is essential to make use of weatherproof enclosures so that the wire can be protected from all environmental factors and last longer. The grounding process should also be carried out appropriately to avoid any electrical shock when it comes to these wires.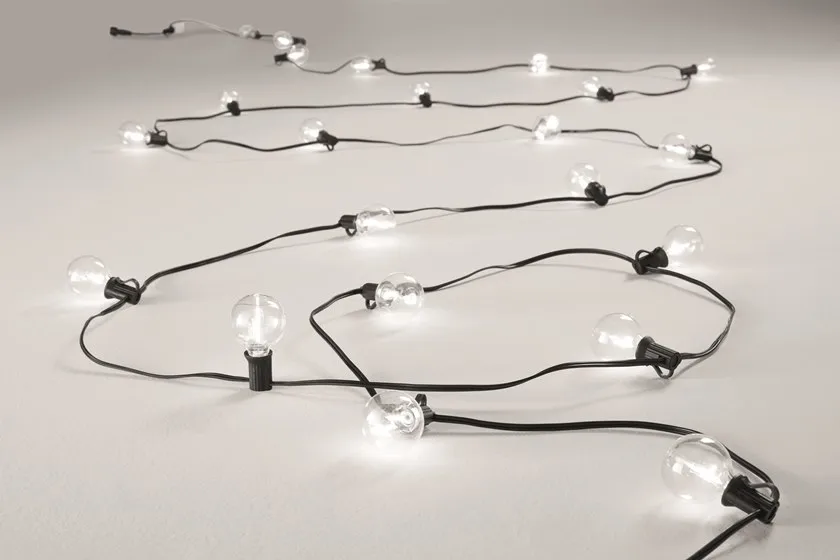 Conclusion
As you have gone through this guide above, now you must be able to choose the right wire for outdoor LED lighting fixtures. You can get in touch with Olamled if you are looking for the finest quality outdoor LED lights that comprise the right wires with appropriate specifications.