Introduction
In recent years, the LED lighting industry has been developing rapidly. In China, there are many well-known LED lighting brands. Here we will introduce the top 10 brands of led Lighting in China. They are all excellent in terms of product quality and after-sales service. I hope you can find the most suitable one for your needs. Keep reading to learn more about these brands!
10 Best Led Lighting Brands In China!
We know that China is the world's biggest manufacturer and exporter of LED lighting products. LED lighting brands in China vary in features and performance. Here is a list of top LED lighting brands for your reference:
Established in 2004, OPPLE Lighting is one of the leading LED lighting brands in China. They specialize in manufacturing R&D and production of high-quality LED lighting products, including bulbs, downlights, and spotlights for both commercial and residential purposes. Also, they have achieved ISO 9001 quality management system certification and many other honors.

For over six decades, Foshan Electrical and Lighting Co., Ltd. (FSL Lighting) has been a recognized leader in the illumination industry of China. As a leading lighting company, FSL Lighting is based in Foshan, China, and employs over 9,000 individuals. To ensure quality production capabilities and access to international markets they have built 5 modern factories located across the country: two in Foshan; one in Xinxiang (Henan province); plus Nanjing (Jiangsu province).
Spanning an area of 1,600,000 square meters, FSL Lighting's manufacturing facilities specialize in designing, developing, and distributing a wide array of products for both residential and commercial properties as well automotive lighting. From outdoor illumination to full-range applications – they have it all!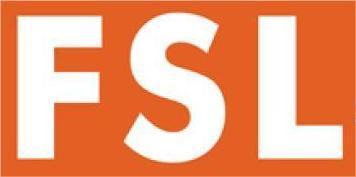 At the close of 1998, NVC was founded with a mission to establish itself as an industry leader and renowned brand on a global scale. Paving the way for their industry, they were revolutionary in launching brand-specific lighting outlets and regional operating centers, which has been a tremendous factor contributing to their success. This strategy was a breakthrough in the lighting sector that allowed them to truly stand out among competitors.
NVC has been a leader in capitalizing on China's lighting industry since 2006, and it continues to draw major investments from prominent institutions like Softbank and Goldman Sachs. NVC has established itself within China with an expansive network; it consists of 5 production centers, 2 research and development hubs, 3,000 distribution outlets, and 36 regional operating facilities.

PAK Electrical is one of the leading LED lighting manufacturers in China and has been a leader since 1991. They are focused on providing quality products and services to their customers. PAK Electrical has established a production base covering an area of 220,000 square meters and its products are exported to more than 100 countries.
They are also ISO9001, TUV and CCC certified. PAK Electrical offers a wide range of products such as industrial lighting, street lights, commercial lighting, and LED lighting. In addition, they are dedicated to providing solutions for green energy-saving projects, smart lighting control systems, and other innovative solutions.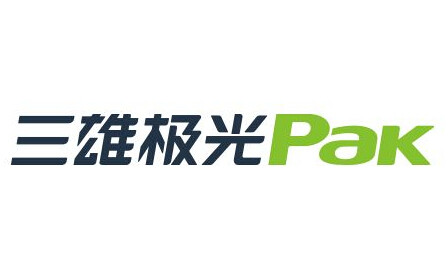 Since its founding in 1986, HUAYI has become a world-renowned provider of comprehensive lighting solutions and continues to set the standard for quality and innovation within the industry. Boasting more than three decades of experience, HUAYI has successfully combined resources from its entire supply chain into a comprehensive platform with domestic and international sales and service networks.
HUAYI's influence has crossed from retail to governmental initiatives, featuring products for residential, commercial, and industrial use. They specialize in outdoor design as well. For years, Capable has been praised as a dependable global partner for its solutions and value-added services tailored to each project.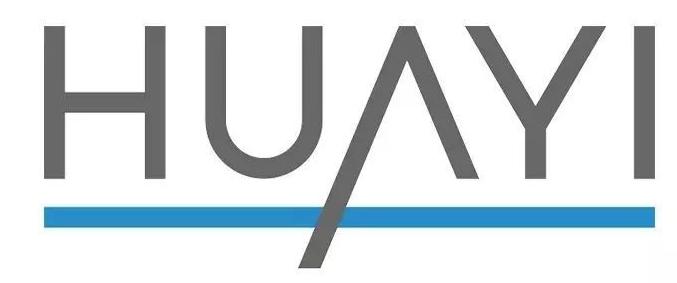 One of the best-known brands in the Chinese market is TCL LED Lighting, which was established in 2000. This company provides a wide range of lighting products for both indoor and outdoor use. They focus on providing energy-efficient and cost-effective lighting solutions for residential, commercial, industrial, and public spaces.
TCL production bases are located in Hubei, Jiangsu, and Guangdong. Using state-of-the-art technologies and high-quality materials, TCL LED Lighting offers a wide range of products, including floodlights, streetlights, spotlights, wall washers, tunnel lamps, and so on. With its experienced and knowledgeable staff, TCL can provide the best customer service and the most reliable products for each project.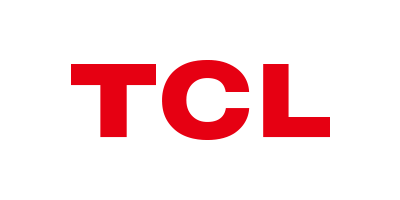 MIDEA lighting gathers the power of research, manufacturing, and marketing of lighting products. Established in 1995, MIDEA is one of the oldest LED lighting companies in China and has since become a leader in the industry. The company is committed to providing quality products that meet the highest standards. Also, they have achieved certifications such as UL, CE, and ROHS. MIDEA has a wide range of products available, including commercial lighting, industrial lighting, and exterior lighting.
Their products also range from LED lamps to fluorescent, halogen, and more. Through its cutting-edge research and development facility, MIDEA is continuously striving to improve the efficiency of its products with revolutionary technology.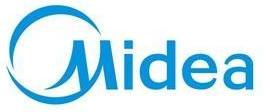 The AOZZO Lighting brand was established in 2005 and has since become one of the most influential lighting manufacturers in China. Headquarters located in Shenzhen, the brand has been committed to providing quality LED lighting products for residential and commercial use. The area of AOZZO's research and development is more than 6000 square meters, which makes it one of the largest LED lighting production bases in the country.
They are ISO 9001 certified and their products have also been tested by SGS, CE, and ROHS. Their lighting product range includes downlights, wall lamps, strip lights, and many others. AOZZO Lighting is also dedicated to innovation and is constantly striving to provide the most advanced lighting products and solutions.

There are no other LED lighting brands in China with closer attention to detail and commitment to excellence than YANKON Lighting. Established in 1975, this Shenzhen-based company has been at the forefront of the industry since its inception. YANKON Lighting, a Chinese LED lighting manufacturing giant, offers an expansive selection of products for both indoor and outdoor settings.
YANKON's lighting solutions are designed to provide a high level of energy efficiency, as well as long-term performance and durability. In addition to its impressive product range, YANKON Lighting also offers a variety of services such as engineering, design, customization, and after-sale service.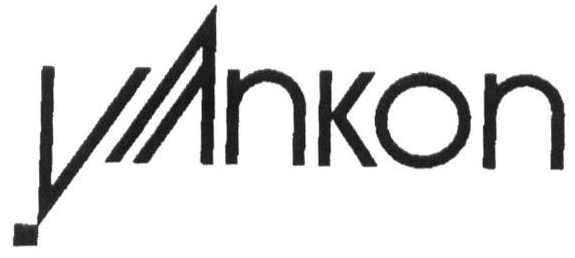 10. OLAMLED (Since2009).
OLAMLED is a brand of LED lighting products and solutions that was established in 2009. To ensure the highest quality, OLAMLED has set up its own research and development centers in cooperation with famous universities such as Tsinghua University. By using state-of-the-art designs and technologies, OLAMLED is committed to providing cost-effective LED lighting solutions that are both eco-friendly and energy-efficient.
The product range of OLAMLED includes commercial lighting, industrial lighting, indoor lighting, outdoor lighting, and so on. Exported to more than 20 countries, OLAMLED has become one of the leading LED lighting brands in China for its innovative technology and high-quality products.

With the above-mentioned brands, you can choose a suitable LED lighting product for your needs. Each brand offers different levels of quality and services, so be sure to do your investigation before making a purchase.
Factors To Consider When Choosing An Led Light!
Whenever you are selecting a LED light, there are several factors you should consider before making your decision. If you take all of these into account, you can make an informed decision. Let's take a look at some of the following elements:
1. Quality:
Quality is the priority when selecting a LED light. The quality of an LED light is determined by how long it can last, how efficient the Lighting is, and how much energy it consumes. Otherwise, you would find yourself replacing it sooner than expected. The quality of the light will determine longevity and energy savings, so choose wisely.
2. Installation:
Installation is another crucial factor to consider when choosing an LED light. Make sure the installation process is not only easy and safe but also conforms to your local building regulations. Once your LED lights are installed, they should be maintenance-free for years to come.
3. Brand:
The brand of a LED light can tell a lot about the product. It's essential to look into the brand you are purchasing from. Brands that have been almost for a long time generally offer more reliable products.
4. Color Temperature:
Color Temperature plays an essential role when selecting a LED light. The color temperature refers to the color of the light, which can range from warm yellowish-white to cool blue-white. Warm colors help create a cozy atmosphere, while cool colors provide bright, vibrant Lighting.
5. Brightness:
Brightness is a measurement of how much light an LED light emits. The brightness typically goes from dim to bright, so you'll want to make sure you select the appropriate light level for your needs.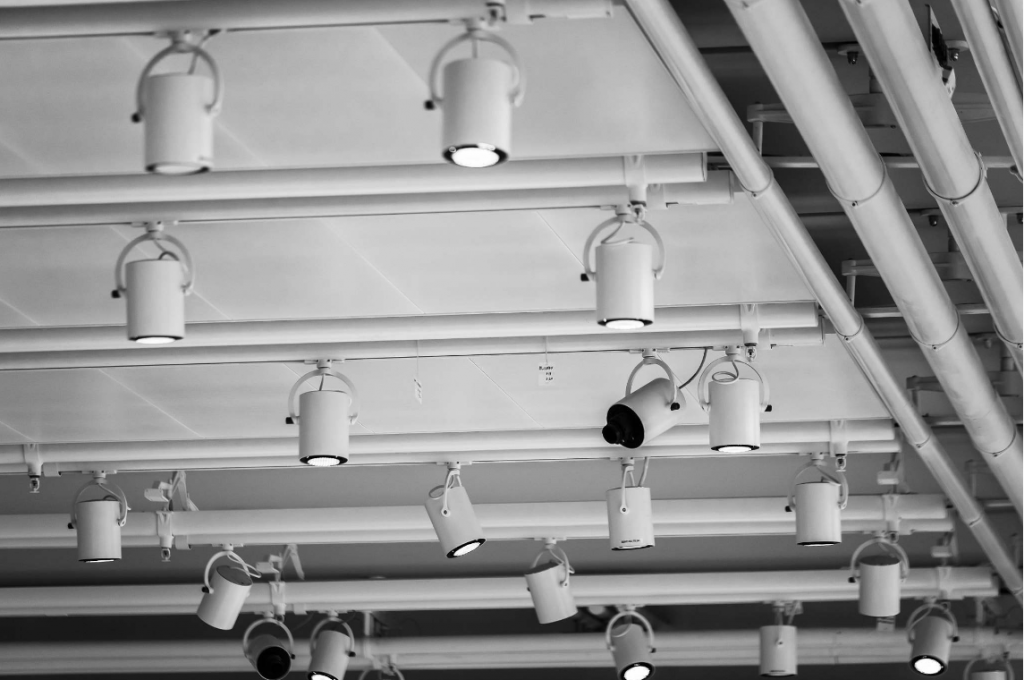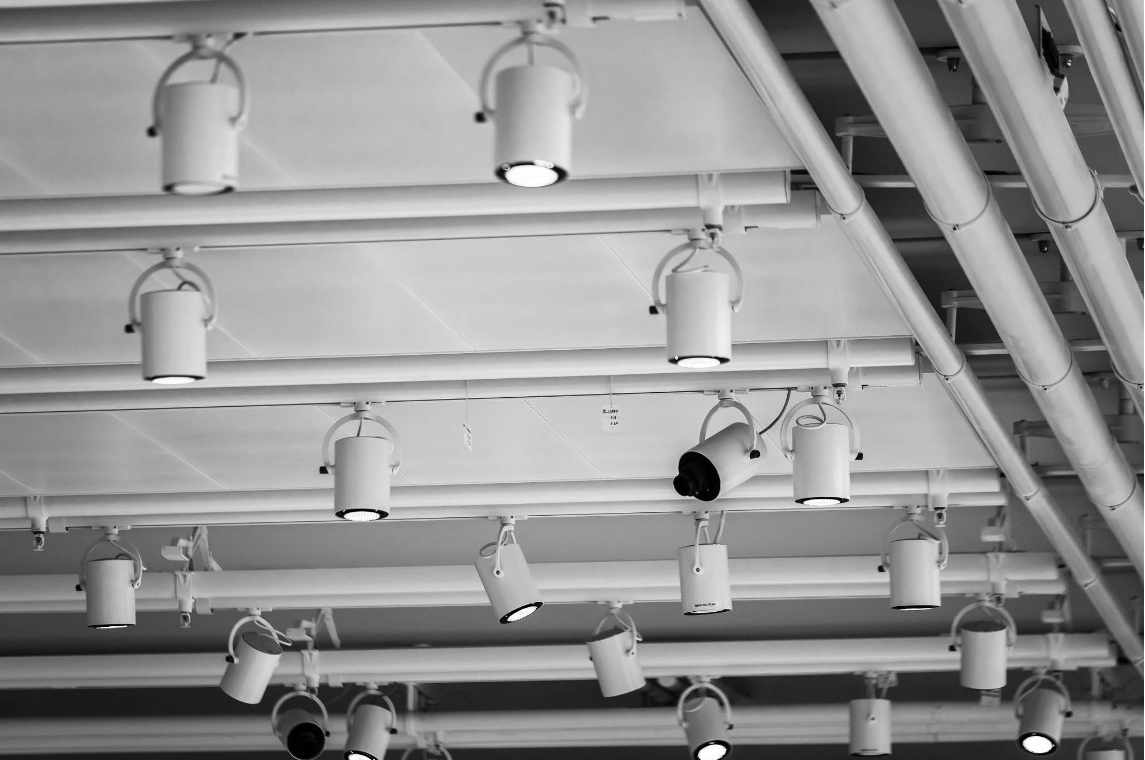 The Advantages Of Led Lighting!
Every product has its advantages, and LED lighting is no different. If you are considering buying LED lights for your home or business, here're some of the key benefits you should consider.
1. Energy Savings:
LED lights are very energy efficient and can help to reduce electricity bills. For this reason, they have become increasingly popular in recent years. A LED light can decrease your energy consumption by up to 80% compared to other traditional lighting systems.
2. Purity Of Light:
The light from an LED bulb is known to be very pure, without any flickering or buzzing. This clarity and brightness make it ideal for reading and other activities that require intense Lighting.
3. Low Voltage Operation:
LED lights are designed to operate at low voltage, which makes them safer than other lighting options. Usually, LED lights require only 12 volts, which makes them secure to use even in damp locations. Also, they don't get hot like other lights, which make them ideal for areas with children.
4. UV Emissions:
One excellent quality of LED lights is that they do not give off Ultra Violet radiation. It makes them perfect for protecting items like artwork from getting damaged by UV rays. For example, if you have a painting in an area with other Lighting, the UV rays from these lights can cause fading over time.
5. Operate In Cold Conditions:
No other lighting source is as effective in cold temperatures as LED lights. They can operate even if the temperature drops to -30 °C, making them perfect for outdoor winter activities like snow-shoeing.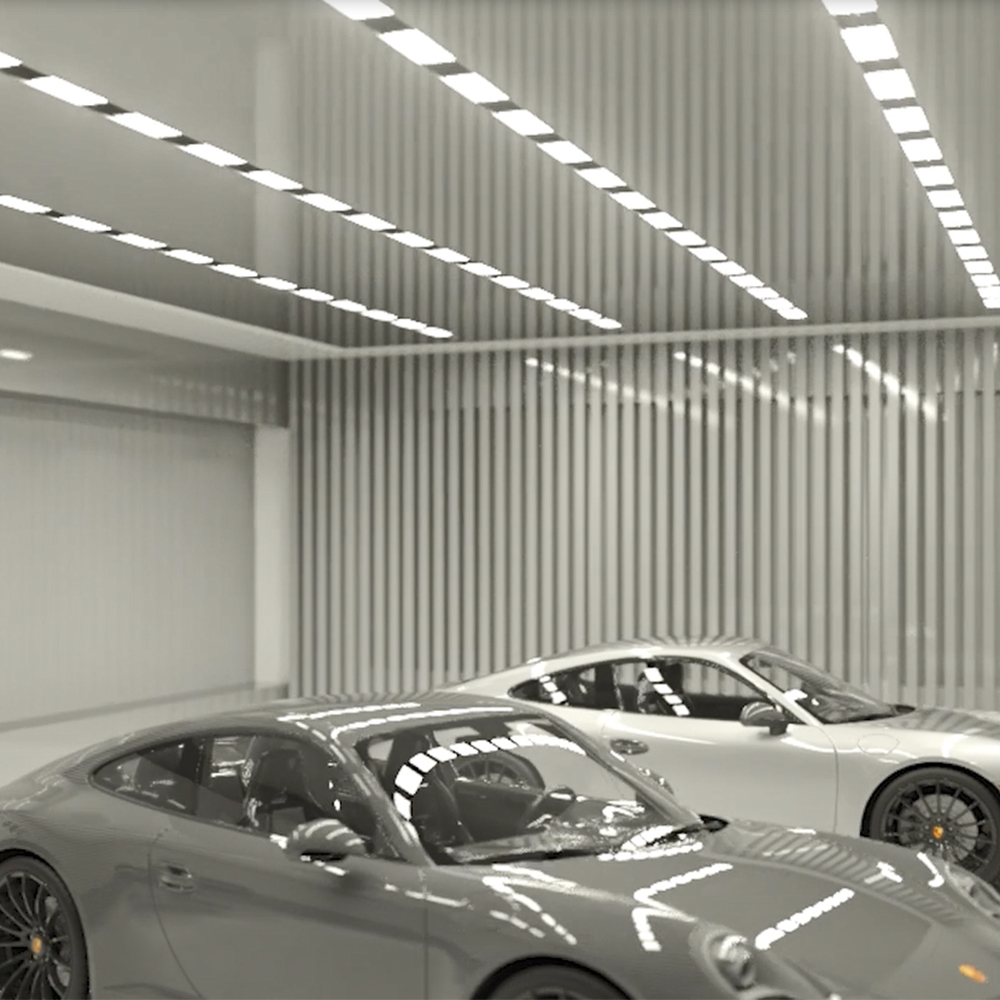 How To Choose The Right Led Bulb For Your Home Or Business?
For those seeking the best LED lighting solution, it's crucial to do your research and find the correct bulb. The following facts can help you make an informed decision when selecting LED lights.
1. Wattage:
The wattage of an LED light is crucial to consider because it will determine how bright the Lighting is and how much energy it consumes. Otherwise, you would find yourself replacing it sooner than expected. The quality of the light will also determine.
2. Lifespan:
How long an LED light bulb lasts is crucial to understand because it affects your budget in the long term. LED bulbs can last anywhere from 20,000 to 50,000 hours, depending on the brand and type of light.
3. Certification:
For safety reasons, make sure to look for LED lights with the correct certification, such as Energy Star or UL. It ensures the product meets safety and efficiency standards set by the specific certification body.
4. Ease Of Installation:
Ease of installation is essential since you don't want it to take up a lot of time and resources. You should look for LED lights that can easily be set up, such as those with plug-and-play capabilities.
5. Selecting A Led Lighting Brand:
When are choosing LED lights for your home or business, make sure to select a brand that you trust. With this in mind, the top 10 brands of LED lighting in China include OPPLE Lighting, FSL Lighting, NVC Lighting, PAK Lighting, HUAYI Lighting, TCL LED Lighting, MIDEA Lighting, AOZZO Lighting, YANKON Lighting, and OLAMLED. You can easily find one of these brands in your local store or online.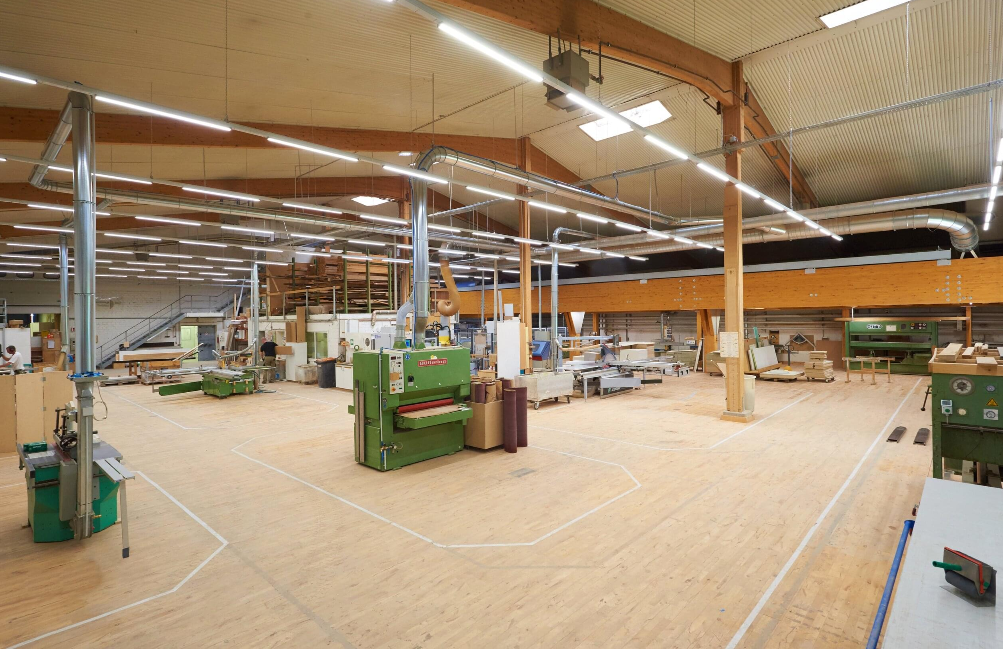 Conclusion
The above-reviewed products are the top 10 best LED lighting brands that you can find in China. These brands not only produce quality products but also offer good customer service. You should, therefore, consider purchasing your led lights from any of the reviewed stores. For more information on where to purchase these products, visit OLAMLED today!