Chinese brands have been continuously enhancing their capacity for independent innovation, garnering increasing favor among consumers for their quality. The well-developed supply chain in China provides a nurturing environment for these brands to flourish. Today, let's explore the top 10 lighting brands from China.
Introduction
China, as the world's largest manufacturer and exporter of LED lighting products, is home to an array of brands known for their superior quality and exceptional after-sales service. The rapid development of the LED lighting industry in recent years has led to the emergence of numerous well-regarded brands. These top Chinese LED lighting brands excel not only in product quality but also in the range of features and overall performance. Each brand offers unique advantages, catering to a variety of consumer needs. Whether you're seeking innovative designs, energy efficiency, or smart technology integration, these top 10 LED lighting brands in China have something to suit your requirements. Stay tuned to discover more about these leading brands and find the most suitable LED lighting solutions for your needs.
10 Best Led Lighting Brands In China!
We know that China is the world's biggest manufacturer and exporter of LED lighting products. LED lighting brands in China vary in features and performance. Here is a list of top LED lighting brands for your reference:
Established in 2004, OPPLE Lighting is one of the leading LED lighting brands in China. They specialize in manufacturing R&D and production of high-quality LED lighting products, including bulbs, downlights, and spotlights for both commercial and residential purposes. Also, they have achieved ISO 9001 quality management system certification and many other honors.

Established in 2009, OLAMLED has made a significant mark in the LED lighting industry by providing clients with customized and flexible lighting solutions, complemented by reasonable minimum order quantities.  The company's commitment to excellence is further enhanced through collaborations with design and research institutes, facilitating the integration of innovative designs and advanced technology in its products.  This approach ensures that OLAMLED's offerings are not only efficient but also align with environmental sustainability principles.
Deep Customization & High Flexibility with a Reasonable MOQ: OLAMLED excels in offering highly customizable lighting solutions, tailored to meet specific client needs. Their flexibility in design and production allows for a wide range of modifications, even for smaller-scale orders. This adaptability is balanced with a reasonable Minimum Order Quantity (MOQ), making it accessible for various clients without compromising on customization quality.
Manufacturing Vendor with 14 Years' Experience: With a solid 14 years of experience in the field, OLAMLED stands as a seasoned manufacturing vendor. This extensive experience equips them with deep industry knowledge and expertise, ensuring high-quality and reliable products. Their longstanding presence in the market is a testament to their capability and trustworthiness.
Vertical Setup with Cost-Effective & End-to-End Management: The company employs a vertical setup in its operations, overseeing every aspect of the production process. This end-to-end management style results in cost-effective solutions without sacrificing quality. By controlling the entire process, from raw materials to finished products, they ensure efficiency and value for their clients.
Product Designers Based Aboard and China: OLAMLED's team of product designers is globally dispersed, with experts based both abroad and in China. This international team brings diverse perspectives and innovative ideas, ensuring that their products are at the forefront of design trends and meet global standards.
Fast Sampling: 3-5 working days, 50% faster than average: The company's capability for rapid prototyping is impressive, offering sample production within just 3-5 working days. This speed is 50% faster than the industry average, allowing clients to quickly evaluate products and make decisions, significantly speeding up the overall production timeline.
Commitment to Sustainability: A key aspect of OLAMLED's philosophy is their commitment to sustainability. Their products are designed to be energy-efficient and environmentally friendly, reflecting their dedication to reducing the ecological footprint.
These core advantages position OLAMLED as a forward-thinking, reliable, and globally competitive player in the LED lighting industry, capable of meeting a wide range of consumer and business needs with innovation and environmental consciousness.


For over six decades, Foshan Electrical and Lighting Co., Ltd. (FSL Lighting) has been a recognized leader in the illumination industry of China. As a leading lighting company, FSL Lighting is based in Foshan, China, and employs over 9,000 individuals. To ensure quality production capabilities and access to international markets they have built 5 modern factories located across the country: two in Foshan; one in Xinxiang (Henan province); plus Nanjing (Jiangsu province).
Spanning an area of 1,600,000 square meters, FSL Lighting's manufacturing facilities specialize in designing, developing, and distributing a wide array of products for both residential and commercial properties as well automotive lighting. From outdoor illumination to full-range applications – they have it all!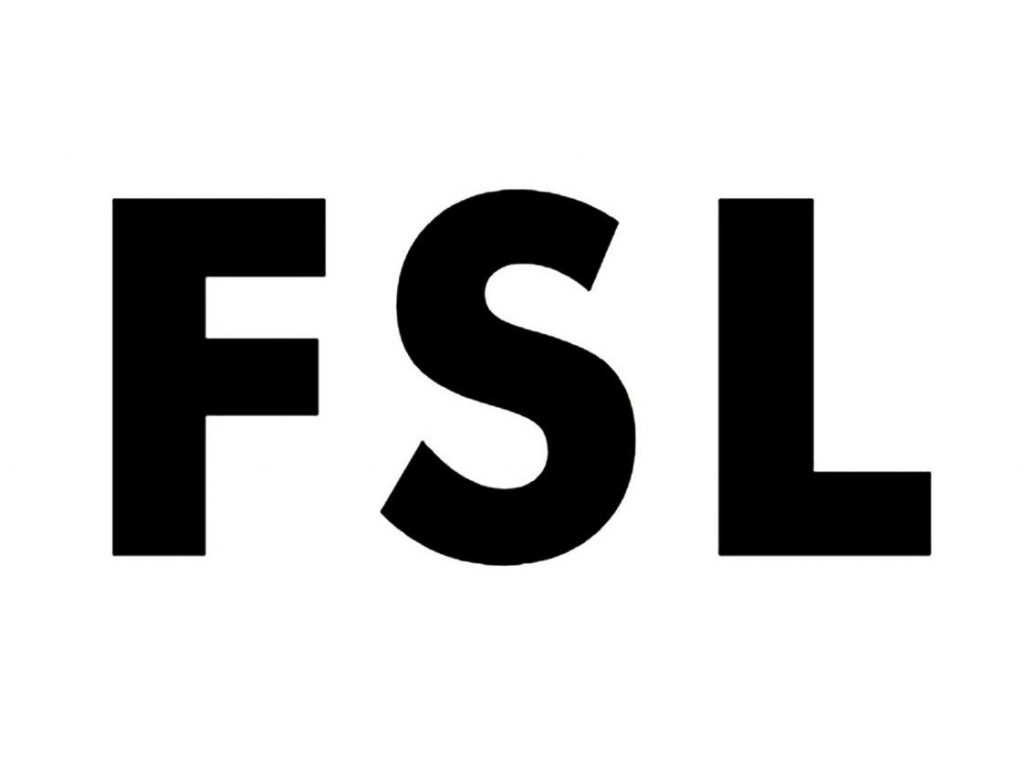 At the close of 1998, NVC was founded with a mission to establish itself as an industry leader and renowned brand on a global scale. Paving the way for their industry, they were revolutionary in launching brand-specific lighting outlets and regional operating centers, which has been a tremendous factor contributing to their success. This strategy was a breakthrough in the lighting sector that allowed them to truly stand out among competitors.
NVC has been a leader in capitalizing on China's lighting industry since 2006, and it continues to draw major investments from prominent institutions like Softbank and Goldman Sachs. NVC has established itself within China with an expansive network; it consists of 5 production centers, 2 research and development hubs, 3,000 distribution outlets, and 36 regional operating facilities.

PAK Electrical is one of the leading LED lighting manufacturers in China and has been a leader since 1991. They are focused on providing quality products and services to their customers. PAK Electrical has established a production base covering an area of 220,000 square meters and its products are exported to more than 100 countries.
They are also ISO9001, TUV and CCC certified. PAK Electrical offers a wide range of products such as industrial lighting, street lights, commercial lighting, and LED lighting. In addition, they are dedicated to providing solutions for green energy-saving projects, smart lighting control systems, and other innovative solutions.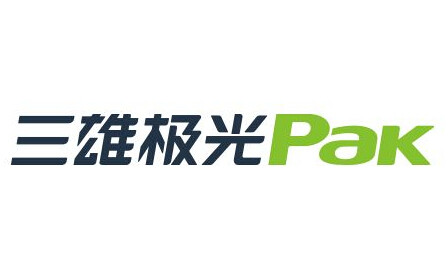 Since its founding in 1986, HUAYI has become a world-renowned provider of comprehensive lighting solutions and continues to set the standard for quality and innovation within the industry. Boasting more than three decades of experience, HUAYI has successfully combined resources from its entire supply chain into a comprehensive platform with domestic and international sales and service networks.
HUAYI's influence has crossed from retail to governmental initiatives, featuring products for residential, commercial, and industrial use. They specialize in outdoor design as well. For years, Capable has been praised as a dependable global partner for its solutions and value-added services tailored to each project.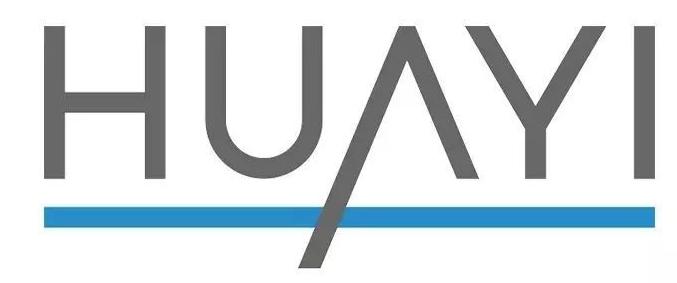 One of the best-known brands in the Chinese market is TCL LED Lighting, which was established in 2000. This company provides a wide range of lighting products for both indoor and outdoor use. They focus on providing energy-efficient and cost-effective lighting solutions for residential, commercial, industrial, and public spaces.
TCL production bases are located in Hubei, Jiangsu, and Guangdong. Using state-of-the-art technologies and high-quality materials, TCL LED Lighting offers a wide range of products, including floodlights, streetlights, spotlights, wall washers, tunnel lamps, and so on. With its experienced and knowledgeable staff, TCL can provide the best customer service and the most reliable products for each project.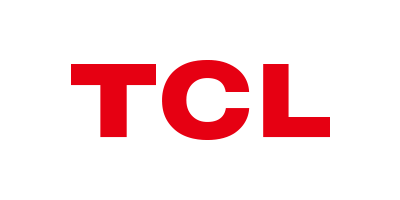 MIDEA lighting gathers the power of research, manufacturing, and marketing of lighting products. Established in 1995, MIDEA is one of the oldest LED lighting companies in China and has since become a leader in the industry. The company is committed to providing quality products that meet the highest standards. Also, they have achieved certifications such as UL, CE, and ROHS. MIDEA has a wide range of products available, including commercial lighting, industrial lighting, and exterior lighting.
Their products also range from LED lamps to fluorescent, halogen, and more. Through its cutting-edge research and development facility, MIDEA is continuously striving to improve the efficiency of its products with revolutionary technology.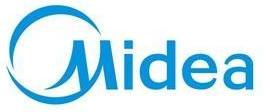 The AOZZO Lighting brand was established in 2005 and has since become one of the most influential lighting manufacturers in China. Headquarters located in Shenzhen, the brand has been committed to providing quality LED lighting products for residential and commercial use. The area of AOZZO's research and development is more than 6000 square meters, which makes it one of the largest LED lighting production bases in the country.
They are ISO 9001 certified and their products have also been tested by SGS, CE, and ROHS. Their lighting product range includes downlights, wall lamps, strip lights, and many others. AOZZO Lighting is also dedicated to innovation and is constantly striving to provide the most advanced lighting products and solutions.

There are no other LED lighting brands in China with closer attention to detail and commitment to excellence than YANKON Lighting. Established in 1975, this Shenzhen-based company has been at the forefront of the industry since its inception. YANKON Lighting, a Chinese LED lighting manufacturing giant, offers an expansive selection of products for both indoor and outdoor settings.
YANKON's lighting solutions are designed to provide a high level of energy efficiency, as well as long-term performance and durability. In addition to its impressive product range, YANKON Lighting also offers a variety of services such as engineering, design, customization, and after-sale service.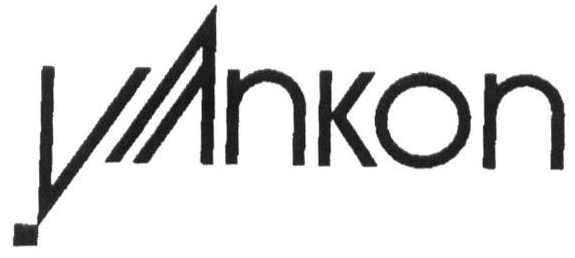 With the above-mentioned brands, you can choose a suitable LED lighting product for your needs. Each brand offers different levels of quality and services, so be sure to do your investigation before making a purchase.
Factors To Consider When Choosing An Led Light!
Whenever you are selecting a LED light, there are several factors you should consider before making your decision. If you take all of these into account, you can make an informed decision. Let's take a look at some of the following elements:
1. Quality:
Quality is the priority when selecting a LED light. The quality of an LED light is determined by how long it can last, how efficient the Lighting is, and how much energy it consumes. Otherwise, you would find yourself replacing it sooner than expected. The quality of the light will determine longevity and energy savings, so choose wisely.
2. Installation:
Installation is another crucial factor to consider when choosing an LED light. Make sure the installation process is not only easy and safe but also conforms to your local building regulations. Once your LED lights are installed, they should be maintenance-free for years to come.
3. Brand:
The brand of a LED light can tell a lot about the product. It's essential to look into the brand you are purchasing from. Brands that have been almost for a long time generally offer more reliable products.
4. Color Temperature:
Color Temperature plays an essential role when selecting a LED light. The color temperature refers to the color of the light, which can range from warm yellowish-white to cool blue-white. Warm colors help create a cozy atmosphere, while cool colors provide bright, vibrant Lighting.
5. Brightness:
Brightness is a measurement of how much light an LED light emits. The brightness typically goes from dim to bright, so you'll want to make sure you select the appropriate light level for your needs.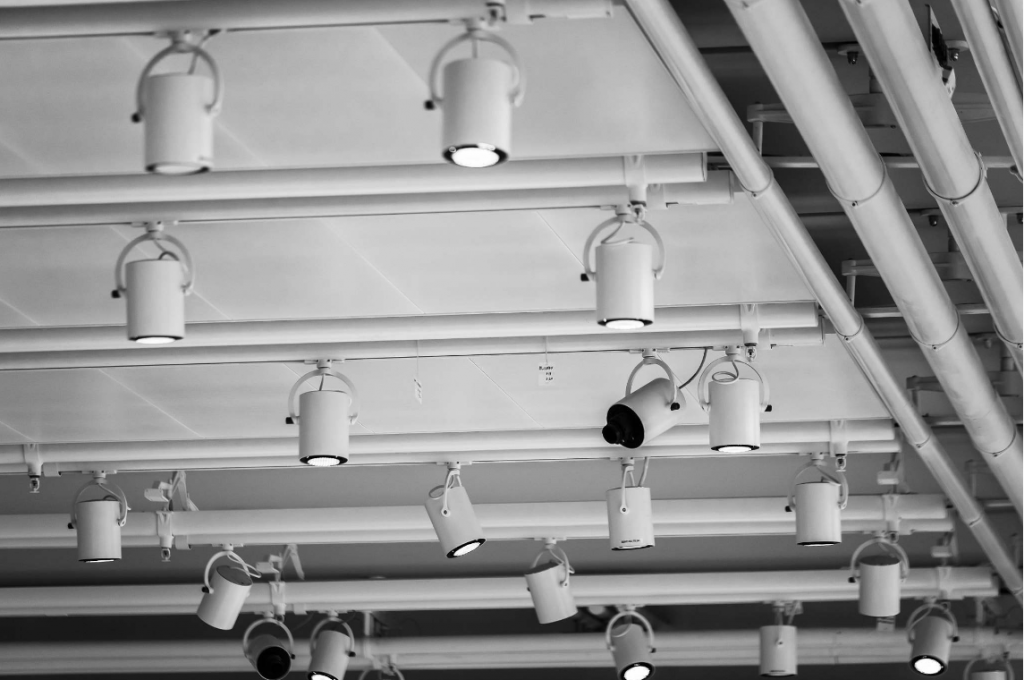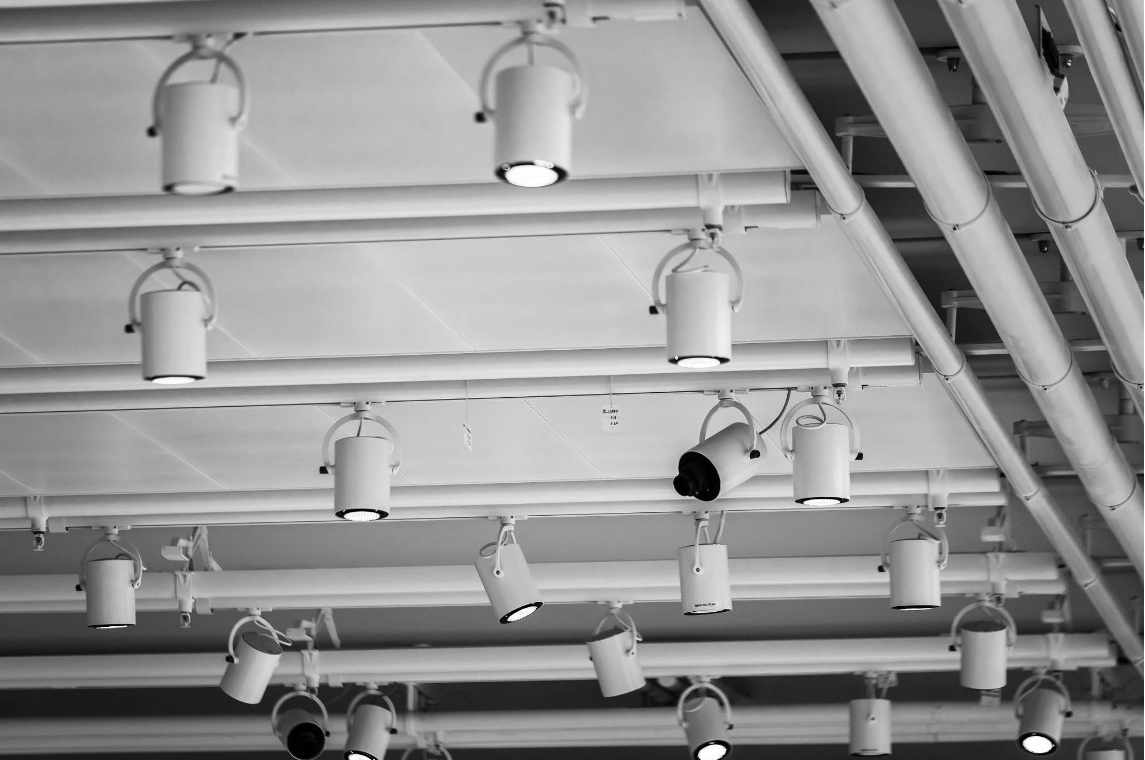 The Advantages Of Led Lighting
Every product has its advantages, and LED lighting is no different. If you are considering buying LED lights for your home or business, here're some of the key benefits you should consider.
Quality of Products: Ensure the brand has a reputation for high-quality products. Check for certifications and standards compliance that indicate quality assurance.
Innovation and Technology: Look for brands that invest in research and development and embrace new technologies and innovations in lighting.
Range of Products: A diverse product range is essential for catering to different lighting needs. Ensure the brand offers a variety of options in terms of types, designs, and functionalities.
Energy Efficiency: With growing environmental concerns, it's important to collaborate with brands that focus on energy-efficient products, reducing carbon footprint and saving costs.
Sustainability Practices: Evaluate the brand's commitment to sustainability, including their manufacturing processes and the materials they use.
Market Presence: Consider the brand's market presence and reputation. A well-established brand with a strong market presence is often a reliable choice.
Customer Service and Support: Good customer service, including after-sales support, warranty, and responsiveness, is crucial for maintaining long-term relationships and customer satisfaction.
A Strong Supply Chain Capability: a strong supply chain capability in a partner indicates a higher likelihood of project success, offering reliability, quality, cost efficiency, flexibility, risk mitigation, and access to innovation.
Compliance with Regulations: The brand should comply with all relevant local and international regulations and standards in the lighting industry.
Feedback and Reviews: Look for customer feedback and reviews. They can provide real insights into product performance and the brand's reliability.
These factors collectively ensure that the chosen lighting brand aligns with both business objectives and customer needs, ensuring a successful and sustainable partnership.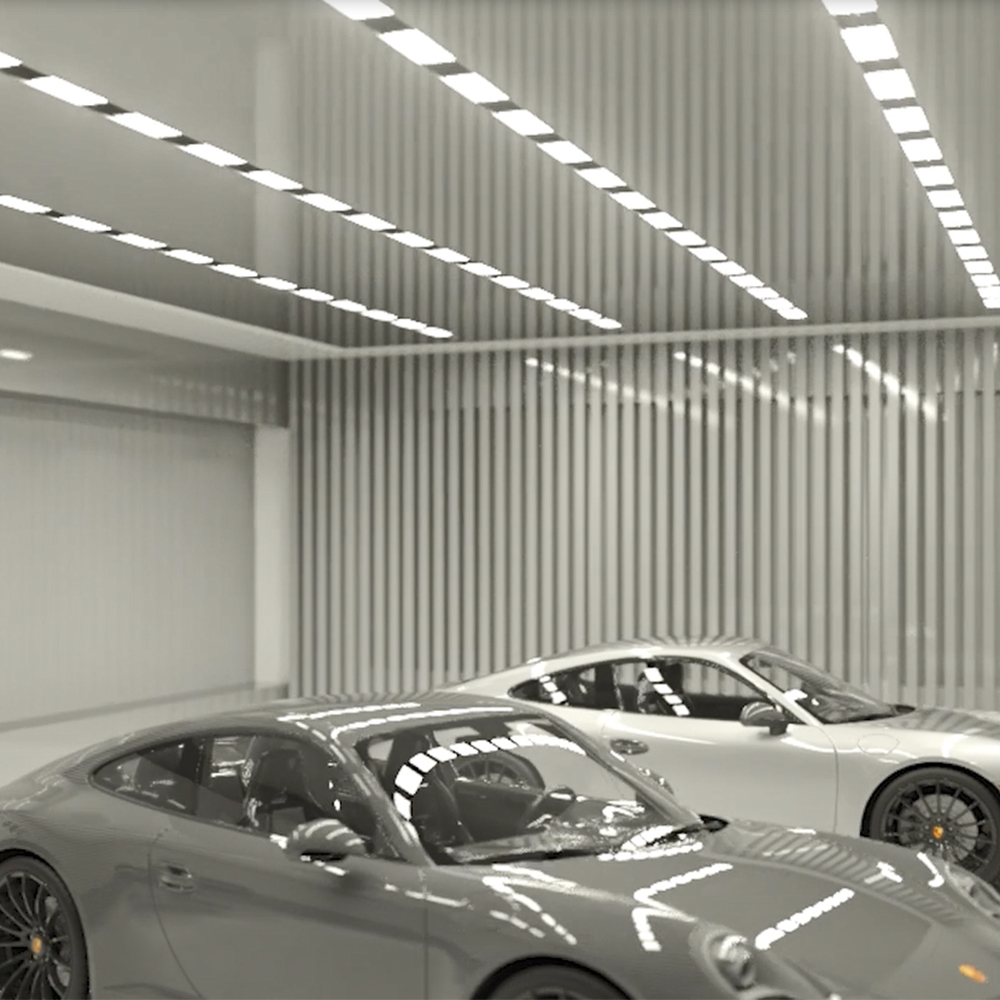 How To Choose The Right Led Bulb For Your Home Or Business?
For those seeking the best LED lighting solution, it's crucial to do your research and find the correct bulb. The following facts can help you make an informed decision when selecting LED lights.
Understand the Space: Consider the size, layout, and purpose of the space where the LED lamp will be used. Different areas require different types of lighting, such as ambient, task, or accent lighting.
Brightness and Color Temperature: Determine the desired brightness (measured in lumens) and color temperature (measured in Kelvin). Brightness levels should align with the function of the space, while color temperature can range from warm (creating a cozy atmosphere) to cool (ideal for concentration and focus).
Energy Efficiency: Check the energy rating of the LED lamp. More efficient lamps will consume less power and save more on electricity bills in the long run.
Compatibility with Existing Fixtures: Ensure the LED lamp is compatible with your existing light fixtures and sockets. Consider the base type and size of the lamp.
Dimmability: If you require adjustable lighting, choose an LED lamp that is dimmable. Note that not all LED lamps are compatible with traditional dimmers, so you may need a specific type of dimmer switch.
Quality and Lifespan: Look for high-quality LED lamps that offer a longer lifespan. This will reduce the frequency of replacements and can be more cost-effective over time.
Color Rendering Index (CRI): Consider the CRI, which indicates how accurately the light source renders colors compared to natural light. A higher CRI is preferable for spaces where color accuracy is important.
Warranty and Brand Reputation: Check the warranty period and understand the terms. Also, consider the reputation of the brand for quality and customer service.
Certifications and Standards Compliance: Ensure the LED lamp meets relevant safety and performance standards and certifications, such as Energy Star, UL,SAA,TUV, or CE.
Budget and Cost: While cheaper options may be tempting, it's important to balance cost with quality and energy efficiency to ensure long-term savings and performance.
By carefully considering these aspects, you can choose the right LED lamp that not only provides the appropriate lighting for your space but also offers efficiency, longevity, and overall value.5. Selecting A Led Lighting Brand:
When are choosing LED lights for your home or business, make sure to select a brand that you trust. With this in mind, the top 10 brands of LED lighting in China include OPPLE Lighting, FSL Lighting, NVC Lighting, PAK Lighting, HUAYI Lighting, TCL LED Lighting, MIDEA Lighting, AOZZO Lighting, YANKON Lighting, and OLAMLED. You can easily find one of these brands in your local store or online.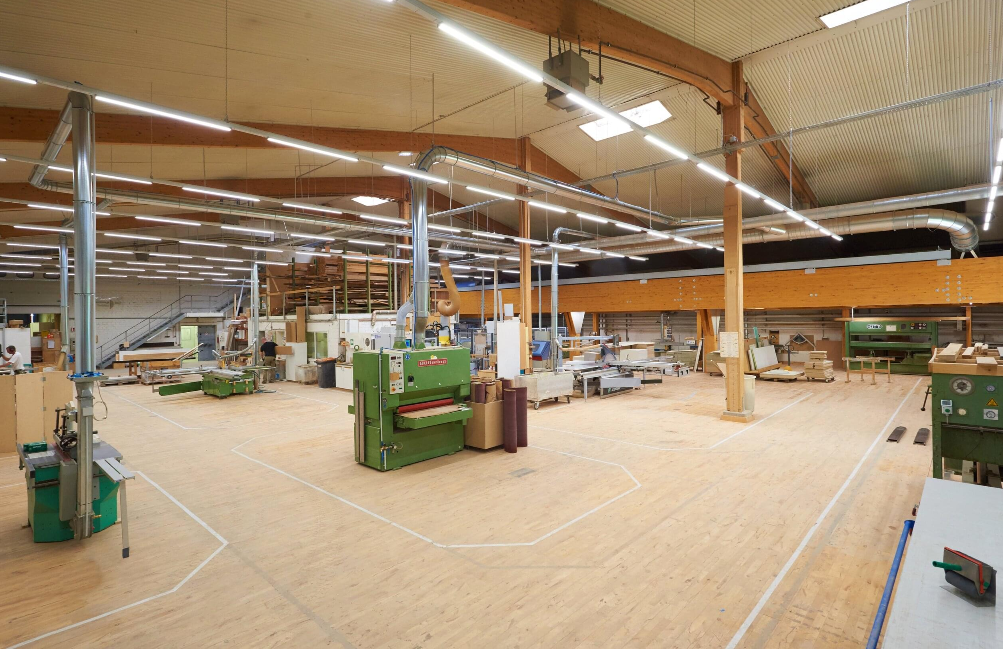 Conclusion
The above-reviewed products are the top 10 best LED lighting brands that you can find in China. These brands not only produce quality products but also offer good customer service. You should, therefore, consider purchasing your led lights from any of the reviewed stores. For more information on where to purchase these products, visit OLAMLED today!