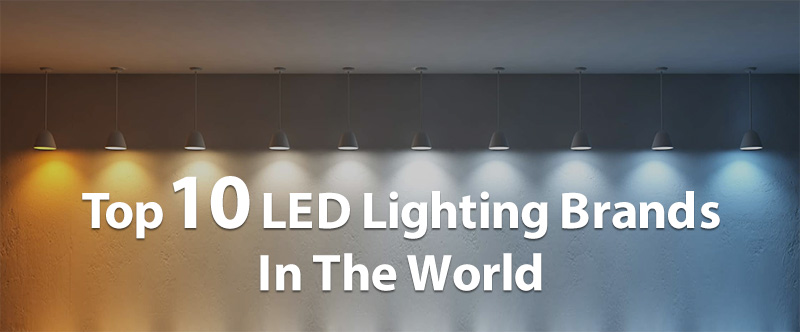 Good lighting is an integral part of our everyday life. As the global warming rate rises, more and more people are becoming more environmentally conscious. This has inspired lighting manufacturers to move towards a more sustainable, energy-efficient, and environmentally clean lighting solution.
LED lighting is the most popular environmentally clean lighting as of 2023. It is an estimated $68.33 billion global market and is expected to rise further with time. LEDs (Light-Emitting diodes) are more sustainable and durable and consume less energy than conventional incandescent or fluorescent bulbs.
Owing to its numerous benefits, LED lighting is widely used in residential buildings, commercial enterprises, hospitals and educational institutions, and retail centers. Due to this high demand, the LED lighting industry has become very competitive. LED light brands are working day in and day out to bring more innovative designs and specs.
Top 10 LED Lighting Brands Quick View Table
Top 10 Panel Light Manufacturers
Below, we will list some of the top LED light manufacturers in the world with more details.
Philips Lighting, now known as Signify, is one of the most recognized brands when it comes to LED lighting. It was established in 1891 to provide cost-effective and reliable incandescent light bulbs. However, its core motive has since changed due to the global embrace of LED lighting.
Many people are opting for LED lights to light their space and hence edging out the traditional incandescent and fluorescent bulbs. This also causes LED light brands such as Philips, to invest more time and money in this industry.

Osram is a German LED lighting company headquartered in Munich, Germany. The company uses its vast technological power and resources to produce high-quality LED lights. It was founded in 1919 and has over 100 years of experience.
Osram Opto Semiconductors, a subsidiary of Osram Lighting, is also a major player in the LED lighting industry. It designs and manufactures Opto-semiconductor products including LEDs.
Some applications for Osram LED general lighting include indoor, outdoor, horticultural, and human-centric lighting. The human-centric lighting solutions from Osram contribute to the creation of lighting that mimics natural sunshine, improving a person's functionality, comfort, health, and wellness. Additionally, the company provides customers with digital lighting solutions to aid in the completion of IoT and smart building projects.

Cree is one of the largest LED panel light manufacturers in the world. It is headquartered in North Carolina, USA, one of the largest LED lighting markets in the world. It was founded in 1987 and has evolved into a key player in the LED lighting industry.
Cree lighting produces lighting-class LEDs and semiconductor products for power and radio frequency (RF) applications. Their chips are combined with InGaN materials and proprietary SiC substrates to make them highly efficient and durable.
LG Electronics is a division of LG Display Co., Ltd which is headquartered in South Korea. It is a pioneer in lighting technology and was first established in 1958 as Goldstar Co., Ltd.
LG Electronics specializes in designing, producing, and distributing electronic materials, and components. It was the first Korean corporation to make an international presence. The primary business divisions of the company are Automotive Components, Electronic Components, Substrate & Material, and Optics solutions. In 2021, LG Innotek Co. Ltd. made 5.72 trillion yen in revenue.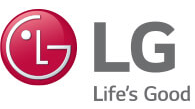 Another top LED panel light manufacturer is Nichia. Situated in one of the most technologically advanced countries in the world, Nichia has had impressive market dominance in Japan.
Nichia mostly deals with the production and distribution of phosphors (a solid material that, when exposed to UV radiation or electron beam, emits light), LEDs, and laser diodes. The company is also credited with creating the first Blue LED and White LED in 1993, both of which are now commonplace.
The development of these nitride-based LEDs and laser diodes results in technological advancements in light sources for displays, general illumination, automobiles, industrial machinery, and medical treatment & measurement. Nichia had $3.6 billion in revenue last year.

Samsung LED is the lighting and LED solutions section of the South Korean multinational electronics company, Samsung Group, with its main office in Seoul's Samsung Town. One of the top manufacturers of LED lighting systems today, Samsung LED offers modules for a variety of applications in displays, mobile devices, automobiles, and smart lighting solutions.
Samsung's IT and semiconductor manufacturing know-how serve as the fundamental building blocks for ongoing innovation and the production of cutting-edge LED products.

Panasonic is a prominent Japanese multinational conglomerate firm with its headquarters in Kadoma, Osaka. Panasonic Holdings Corporation was formerly Matsushita Electric Industrial Co., Ltd. between 1935 and 2008.
It was established in 1918 as a maker of lightbulb sockets by Knosuke Matsushita. Panasonic provides a wide range of goods and services, including rechargeable batteries, automotive and avionic systems, industrial systems, as well as home remodeling and construction, and was formerly the largest producer of consumer electronics in the world.

One of the top producers of LED lighting in the world, Acuity Brands specializes in lights, controls, and daylighting systems. It provides a broad selection of indoor and outdoor lighting options fit for any need and setting.
Education, commercial offices, healthcare, hospitality, government, industrial, retail, residential, transportation, roadway, bridges, tunnels, sewer, and dams are just a few of the industries that the company's extensive range of LED lighting products serves.
Acuity Brands is concentrating on creating innovative, cutting-edge goods, such as organic LED lighting (OLED), solid-state LED lighting with digital controls, and various LED-based lamps. This company produces digital lighting systems with eldoLED driver technology, which offers improved system performance, cutting-edge features, and a variety of power levels.

A wide range of cutting-edge and dependable interior and outdoor lighting and control solutions are provided by the Eaton lighting division. Commercial, industrial, retail, institutional, utility, and residential applications all make use of these lighting systems.
Eaton is utilizing cutting-edge technology to assist communities, businesses, and organizations in increasing productivity, lowering expenses, and safeguarding the environment. In addition to ConnectWorks Linked Lighting System, DALI Lighting Control, Halo Home, ILumin Plus, LumaWatt Pro Wireless Connected Lighting System, and WaveLinx Wireless Connected Lighting System, the company also offers a wide range of other connected systems.

GE Lighting is well known for manufacturing LED panel lights that are high-quality, energy-saving, and durable. The company was founded in 1911, in East Cleveland, Ohio, USA.
GE Lighting has come up with more innovative features for LED lights such as C, the line of smart lighting products having the features and voice control of Amazon Alexa.
For more than 130 years, GE Lighting has been at the forefront of lighting innovation. The future of GE Lighting, which is currently under Savant's management, has never been more solid or beautiful. Giving the best brilliant home insight is the organization's main objective. The global giant aims to enhance the way of life and wellness in any setting around the world by keeping in mind fresh and energetic advancements in intelligent lighting.

One more thought
The LED lighting industry is one of the largest and most promising markets in the world today. It has been skyrocketed by the world's need to find greener solutions to lighting. LED lights produce very little heat and radiation and hence are the best fit to replace incandescent or fluorescent bulbs.
Up-and-coming China LED light brands such as Olamled, which was founded in 2009 with a core objective to provide high-quality and customizable LED lights at low MOQ, are on the verge of market dominance. This LED Light factory is entering the market with zeal and moxie in an effort to secure a spot among the top LED light manufacturers in the world.

Due to the low costs of production and technological advancement seen in China, it is expected that China-based LED lighting manufacturers will dominate the industry. This competitiveness aids in promoting better and more highly efficient LED products.